HANOVER — A week after agreeing to pay nine women $14 million to settle a lawsuit alleging college officials did not do enough to stop the sexual harassment and assault of students by professors, Dartmouth College formally unveiled its new sexual misconduct policy.
The policy applies the same set of rules to students, faculty, and staff in a major change from the previous rules.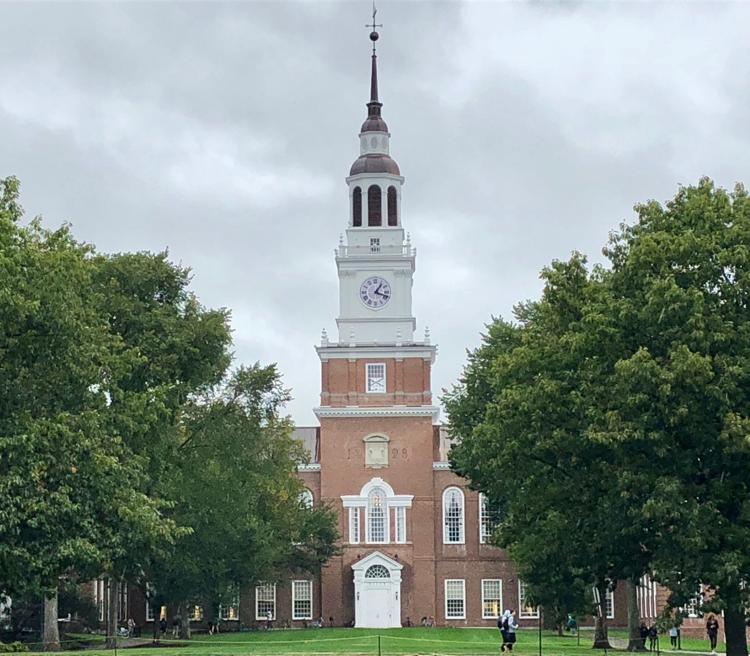 "It is my hope that this new policy will make it clear to all members of our community that they have a right to be free from sexual harassment and other forms of misconduct," says Provost Joseph Helble. "At Dartmouth, we are committed to the safety and well-being of every member of our community."
The new rules, which take effect Sept. 1, lay out what the college now considered prohibited conduct, and the possible ramifications for that prohibited conduct.
The new policy defines prohibited conduct as sexual and gender-based harassment, sexual assault, sexual exploitation, relationship and interpersonal violence, provision of alcohol and/or other drugs for purposes of prohibited conduct, and stalking; retaliation against an individual for making a report of prohibited conduct or for participating in an investigation or resolution of an alleged violation of this policy; and the exertion of power, supervision, or authority by one individual over another in relationships of a sexual or intimate nature.
"Dartmouth is committed to supporting the members of our community who have experienced sexual or gender-based violence and ensuring that they are able to engage in the academic pursuits that brought them to our campus," said Kristi Clemens, the school's Title IX officer and Clery Act compliance officer.
Members of the Dartmouth community who report prohibited conduct to Clemens' office can seek either a formal or informal resolution under the new policy. Each of the processes is led by Clemens, and investigations are conducted by an external investigator or, in the case of a staff member, the chief human resources officer.
The lawsuit plaintiffs are identified as Kristina Rapuano, Vassiki Chauhan, Sasha Brietzke, Annemarie Brown, Andrea Courtney, Marissa Evans, as well as Jane Doe, Jane Doe 2 and Jane Doe 3. They were all students in the department of psychology and brain studies led by former professors, Todd Heatherton, William Kelley and Paul Whalen.
The lawsuit, filed in U.S. District Court in November 2018, said the women felt pressure to flirt and have sex with the professors who controlled their studies and held power over their careers. The professors made it clear the students would face academic and professional retaliation if they did not respond to their come-ons, the complaint stated.
The department was characterized by pressure to drink heavily, lewd discussions about students' bodies and sex lives, and boundary-crossing gatherings such as hot tub parties at the home of one of the professors, according to the complaint. If students declined to participate, the complaint said the professors withheld academic advising and support.
Two students said two of the professors pressured them to drink to excess, and then sexually assaulted them. The complaint says the students were profoundly affected by the harassment and assaults, both in terms of their careers and their mental health. Two of the plaintiffs attempted suicide, the complaint said.
Heatherton retired, and Kelley and Whalen resigned in July 2018.