Two years ago, Brooke Harrington was caught in a surreal immigration trap in Denmark.
The American academic was working at the Copenhagen Business School. As a tax law expert, she was invited by the Danish parliament to give a talk. Harrington obliged — and by doing so, broke laws that restrict activity by non-European nationals.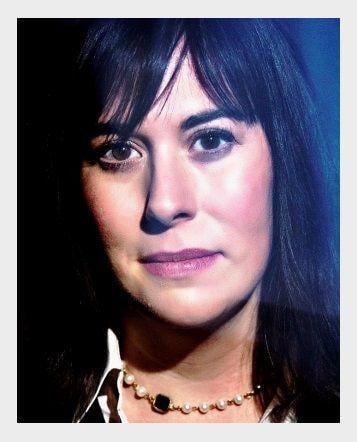 Harrington's ensuing immigration nightmare, chronicled in a recent op-ed for the New York Times, included hiding from the police to ensure she wasn't separated from her young son. While the law eventually was amended and the charges dropped, the episode and others like it sullied Denmark's image as a friendly and tolerant society.
"Because I had the wrong passport, I was at risk of losing my career and my life savings in a court fight," wrote Harrington, now a professor of sociology at Dartmouth College in Hanover, New Hampshire.
There are signs that Denmark, keen to attract people with Harrington's skills, is reflecting on some of its draconian immigration rules.
Rasmus Stoklund, who sits on the parliament's integration committee for the ruling Social Democrats, says the case was an example of overreach by the law. "I completely understand why she feels frustrated about the treatment and I'm sorry she was treated so unfairly," he said.
The Social Democrat government of which Stoklund is part has ruled since June after ousting a coalition backed by the anti-immigration Danish People's Party. The new government, led by 42-year-old Prime Minister Mette Frederiksen, says it wants to add nuance to the immigration debate. That means pursuing "tight, but not crazy" immigration laws, she says.
Frederiksen is walking a fine line, however. Her victory was helped by a decision to adopt many of the previous government's strict policies, for which there is broad parliamentary backing. At the same time, Frederiksen's government relies on the support of three left-leaning parties that want more lenient rules.
While the Social Democrats have jettisoned some emblems of anti-immigration sentiment (like plans to create a Danish Alcatraz for illegal aliens who break the law), in practice, little has changed.
The previous administration's infamous jewelry law, allowing police to confiscate valuables from asylum seekers, is still in place. The United Nations has criticized Denmark's unusually harsh family reunification laws. And before the change of government, an immigration minister offered cake to employees who tightened the screws on migrants.
People are still caught out by laws designed to exclude foreigners. The Berlingske newspaper wrote recently of a Danish man whose Vietnamese wife was repatriated by officials. The authorities said their 105-square-meter (1,130-square-foot) home was too small for a family with three children, Berlingske reported.
For now, Frederiksen's government has promised to cut back on the anti-immigration rhetoric. But she also says she wants to maintain strict policies. In particular, she has emphasized the need to ensure blue-collar workers aren't undercut by cheaper imported labor.
Stoklund says that for all this, Denmark still can attract many foreign professionals.
"Actually, there's never been more foreign labor in Denmark," he said. "If people want to come and work here and contribute in a positive way, they are very welcome." To be sure, the report Stoklund cites — by industry group Dansk Metal — shows that most of those workers are from Europe.
Nor are there any guarantees that others won't face Harrington's experience.
"We want to bring nuances by making it clear that we'll change legislation if it's not working," Stoklund said. Ultimately, though, Denmark "will continue to have a tight immigration policy."
Bloomberg's Christian Wienberg and Nick Rigillo contributed to this report.