MANCHESTER — State education commissioner Frank Edelblut praised individualized learning and spoke dismissively of district schools in a Thursday evening speech to a group of charter school advocates.
Edelblut spoke before about 30 people convened by School Choice for New Hampshire, a pro-charter advocacy group.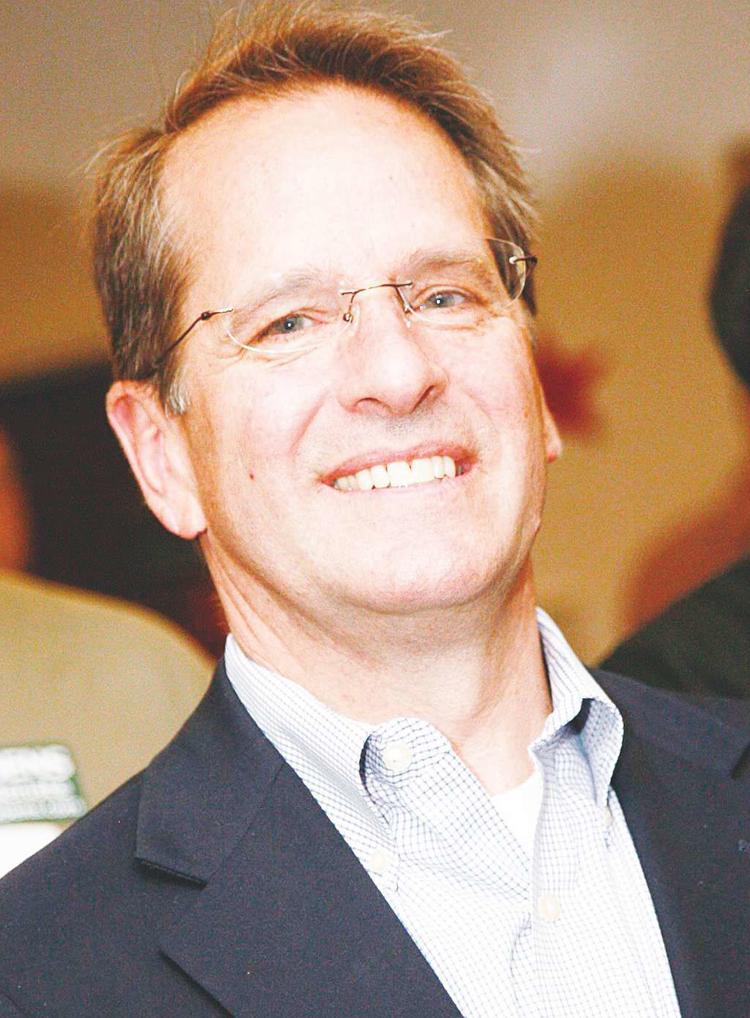 Edelblut spoke about disengaged students in dismal district schools to make a case for almost doubling the number of charter schools in New Hampshire with the $46 million grant the state recently won from the U.S. Department of Education.
"I think charter schools are an opportunity where students can thrive," he said, though he allowed that children could also succeed in public, private and religious schools.
In speaking about what he saw as the advantages of charter schools, Edelblut repeatedly spoke about mental health. He told a story of a student who found a friend group at a charter school, and became more talkative, and cited a study that found children were least happy when they are in school.
He said he thought more individualized and student-driven learning makes children happier.
"The goal is not, through compulsory approaches, to torture them. I mean, imagine 12 years of unhappiness," he said.
Edelblut also said he thought students who had more choices about where they went to school were at a lower risk of suicide.
"States that have a more robust environment for students to have choice show a 10 percent lower rate of adolescent suicide," Edelblut said. That figure appears to have come from a paper funded by two think tanks that advocate for school choice.
New Hampshire's 29 charter schools serve about 4,000 of the state's approximately 173,000 students. The $46 million grant will provide start-up funds for 20 new charter schools, and cash for seven existing charter schools to "replicate" their models in other places. The grant will also provide funds for five charter schools to expand to accommodate more students.
The new and expanded schools, he said, should focus on improving educational outcomes for children from low-income families and for students at risk of dropping out.
Edelblut said he wanted public schools to "step up" and start their own charter schools like Pembroke's PACE Career Academy, rather than advocating against more charters.
"We have to get past this 'us-and-them' mentality," Edelblut said.