With all the current turmoil and division in society, there's never been a better time to study the humanities and gain an understanding of one's fellow man, says Robert Grappone, who is helping fund an institute for that purpose at Saint Anselm College.
The Gregory J. Grappone Humanities Institute is to have a permanent home in the college's former print shop. A $2 million fundraising drive is underway, with more than half the money already pledged.
"I call it the institute for common sense because, as you can tell from the way dialogue goes along these days, it doesn't seem to make much common sense from whatever point of view you're coming from," said Grappone, a retired automobile dealership owner.
The institute is named for his late son, a Saint Anselm graduate in the Philosophy Department's Great Books program.
Grappone said there's a need to appeal to people's nobler motives and to get them to think of others rather than just themselves.
"As human beings we've been able to reach the pinnacle of intellectual sagacity but have left behind the heart and spirit within," he said. "This keeps us from common sense and respect for others.
"Too often we follow someone else's lead when we should be objective about what's really inside of us and not just agree wholeheartedly with someone without checks and balances."
Humanities courses are useful in many professional endeavors — including car sales.
"There's no question about it," Grappone said. "The clients, the customers, they can feel it when you're living with a meaning and being attentive to them."
He said his son was becoming involved in the family's automobile business when he had to resign because of illness. Gregory suffered from cancer for three years before his death.
PBS filmmaker Ken Burns, a friend of the Grappone family, is honorary chairman of the fundraising campaign for the institute. Gregory Grappone, his father and Burns spoke daily to read and interpret that date's page from Leo Tolstoy's "Calendar of Wisdom."
"Though his exchanges with us took into account his enormous suffering, he never wallowed in any self-pity," Burns said. "He challenged our assumptions, ratified the timeless advice in Tolstoy's writing, and strove daily to see beyond his earthly affliction."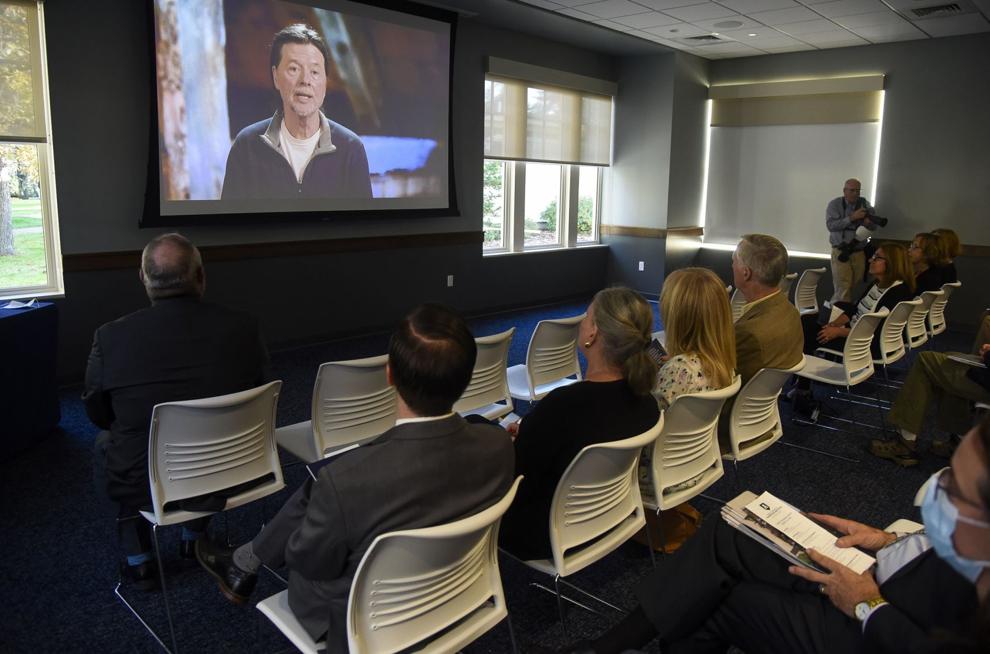 After their son's death, Robert and Beverly Grappone wanted to do something in his memory that would boost the humanities, a field that was dear to him.
The institute will include a seminar and event space and an outdoor stage for events and programs.
The study of humanities is critical to a more complete understanding of the issues of the day.
"We're all human and have an investment in understanding the meaning and purpose of lives," said Professor Gary Bouchard, executive director of the institute. "Literature, theater, history, classics, modern language, fine arts, theology and philosophy animate and help us understand who we are."
There is more than one way to study a subject.
A biologist might look at the Merrimack River one way, while an economist, poet, or historian might have other perspectives. But a fuller understanding of the river could take into consideration all these perspectives.
There are real-world applications.
"The folks in Silicon Valley can develop tech, but can't tell a story without English majors," Bouchard said. "We have graduates in human resources, journalism, health care, business, publishing and teaching.
"If you can discern difficult texts, have a sense of history, gain a sense of empathy and give serious thought about what makes a human being, you can have success in a great number of professions."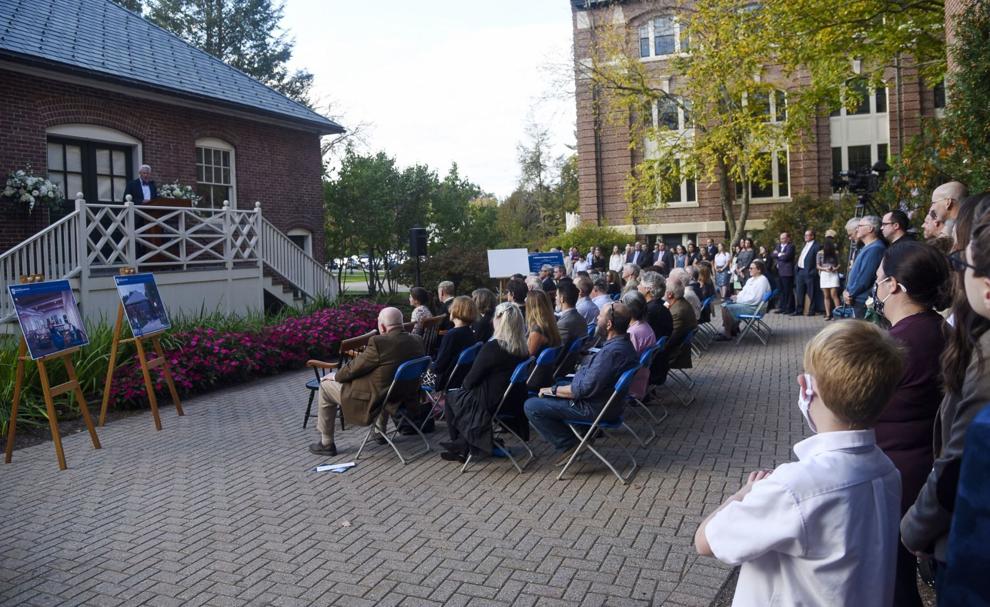 Joseph A. Favazza, president of Saint Anselm College, said those who learn the proper techniques of debate may come to understand that logical fallacies and personal attacks do not foster meaningful discussion.
"We live in a society that seems to value more to be free from something as opposed to be free for something," he said. "The humanities teaches us a better way to live is to be free, but also to be for the common good, to care for others.
"Civic discourse is an important part of this. We can disagree. It's healthy on a college campus, but we do so in a way that remains civil and takes seriously a view of another in a respectful way.
"When you come to Saint Anselm you might know how to think, but this helps you to know what to think about. Can you think about things at another level?
"If you're in the checkout line at a grocery store and the person in front of you doesn't have enough money, rather than get upset at them, you might think, 'What's wrong with our society that they don't have enough to buy groceries?'"