EPPING — The principal of Epping High School has apologized after telling a freshman to cover up her "Make America Great Again" Trump T-shirt last week during the school's America Day.
In a letter addressed to the school community on Friday, Brian Ernest admitted his mistake when Ciretta MacKenzie was told to cover her shirt.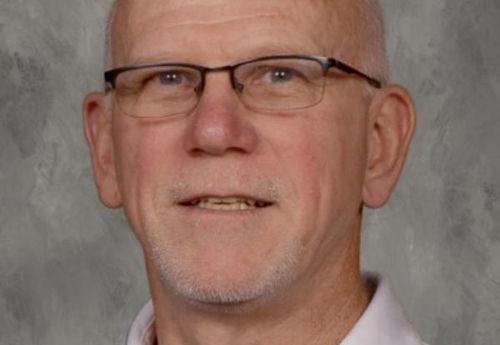 Ernest said he met with Ciretta's family and offered his apologies.
"We have begun to draft a plan to move forward to promote civil discourse and diversity in our schools. In retrospect, I want to fully acknowledge my error in judgement and sincerely apologize if my actions were misinterpreted and offended anyone. That was never my intention," he wrote.
The apology followed sharp criticism over the decision to prohibit the shirt on Monday, which was a day when students were encouraged to wear red, white and blue to show off their patriotism.
Ciretta, who will turn 15 this week, said she wore the Trump shirt to school, but was called to Ernest's office where she was told she would have to cover it up.
She said Ernest told her that Trump was a controversial President and that he didn't want anyone to feel uncomfortable if she wore it.
In an email sent to Ciretta's mother, Rose MacKenzie, after she expressed concern about his decision, Ernest wrote, "I explained that we need to separate political views from patriotism. In today's climate it is important to not mix church or state."
Ernest has come under attack by many who felt the incident wasn't properly handled, that it suggested intolerance for opposing political views and that it violated Ciretta's First Amendment rights.
The controversy over the shirt grabbed national headlines after it was first reported in Thursday's New Hampshire Union Leader.
In his letter Friday, Ernest defended his work at the school.
"I have worked in the Epping School District for the past five years. During this time, I have always promoted tolerance, acceptance, diversity and civility. Since the event of April 8th there has been a multitude of responses, some of which have fact-based information and other responses less factual. I have always been respectful and sincere in my approach to promote civil discourse and free speech/expression. I want our students to be free thinkers and be able to express their opinions in a respectful manner," Ernest wrote.
Superintendent Valerie McKenney said Thursday that she was investigating the incident and that when the investigation was completed, the district would take steps to "remedy this situation for all parties involved and ensure that this type of situation never happens again in any Epping school."
The issue is expected to be a topic of discussion at a school board meeting on Thursday.