DURHAM — The Crimes Against Children Research Center at the University of New Hampshire has been awarded $1 million to study technology-facilitated child sexual exploitation.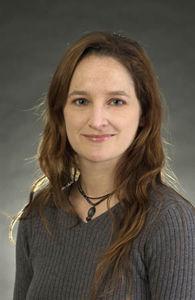 Researchers will be conducting interviews with police investigators nationally to identify whether training, legislation and policy changes are having a positive impact on communities.
They will also work to determine if there is a new or growing technology-facilitated crime type that needs more attention and resources.
Kimberly Mitchell, a research associate professor of psychology, is the study's director. She said they conducted similar studies in 2000, 2005, and 2010.
Mitchell said child sexual exploitation can change quickly with technology and that is why it is important to monitor this volatile environment so law enforcement can better respond to these crimes.
Mitchell said they believe they will see a continuation of some trends in the new study.
"Offenders seem to be getting a little younger, so late 20s as opposed to in their 30s," Mitchell said on Thursday.
With the exception of data recorded by police departments involving complaints of sexting, all of the information used for the four-year study will be based upon arrests made by law enforcement, Mitchell said.
Funding for the study comes through a cooperative agreement with the National Institute of Justice, the research arm of the U.S. Department of Justice.
Mitchell will head up the research team in partnership with the National Criminal Justice Training Center. They are the main training and technical assistance provider for the Internet Crimes Against Children Task Forces.
The Crimes Against Children Research Center at UNH studies all forms of crimes against children and adolescents, including sexual assault, abduction, theft, robbery, abuse, neglect and bullying, according to the college's website.