MANCHESTER — One of the more interesting races on the municipal election ballot in Manchester is now a bit more intriguing, as city officials await a judge's ruling on a complaint heard in court last Friday regarding the new School District Charter Commission.
Hillsborough County Superior Court North Judge David Anderson is expected to rule Monday on a complaint filed by Republican State Rep. Mark Warden, Hillsborough-District 15, claiming he wasn't allowed to run for one of nine seats on the commission.
Thirty-seven candidates filed papers and are on Tuesday's ballot.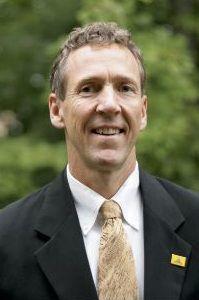 Warden claims he wasn't allowed to file paperwork to run for a seat when he went to the City Clerk's office on Oct. 7 because he missed the filing period for seats on the new commission, which ran from July 8 through July 18.
City officials said over the weekend that, depending on Judge Anderson's decision, outcomes could range from keeping Tuesday's ballot item as is, to forcing the city to hold another filing period and election at a later date.
In his complaint, Warden claims language in bill HB 544 — the legislation passed this summer that approves the establishment of a Manchester School District Charter Commission — states "the election of charter commission members shall be held in conjunction with the regular November elections in 2019 in accordance with RSA 49-B:4."
RSA 49-B:4 states in part, "...the filing period shall begin on the fourth Wednesday before the election and end on the Friday of the following week."
Warden points out in his complaint that would have put the filing period between the dates of Oct. 9 and Oct. 18.
Warden's complaint also accuses the city of opening the filing period two days before Gov. Chris Sununu signed HB 544 into law on July 10.
"The city opened the filing period before this law was even enacted," argues Warden. "Any candidates that signed up during the unlawful period are ineligible to be on the ballot."
"The main question here is why did the city ignore the clear language and do their own filing schedule for charter commission?" said Warden on Sunday. "And did they know specifically about the statute that came out of HB 544 with those filing guidelines? They had to."
Manchester City Clerk Matt Normand declined to comment over the weekend on Warden's complaint, saying the judge was still deliberating. Attempts to reach attorneys in the City Solicitor's office for comment were unsuccessful.
Court documents show in response to Warden's complaint, Normand stated he determined declarations of candidacy for the charter commission would be accepted during the regular municipal filing period for several reasons: first, the city believed the legislation would be enacted imminently; second, charter commission candidates are "candidates for municipal office..." and subject to the municipal filing period as defined in the city charter; third, the filing period for traditional charter commissioners outlined in state law cited by Warden applies to towns, not cities; and fourth, any establishing a filing period between Oct. 9-18 "would effectively disenfranchise hundreds of Manchester absentee voters for the November 5, 2019 municipal general election, as there would be one day from the receipt of ballots from the ballot vendor until election day for eligible voters to vote by absentee ballot."
"Finally, opening multiple filing periods would likely cause confusion and stifle candidate participation," argues Normand.
In court documents, Normand states as of Oct. 29, a total of 1,228 absentee ballots have been either mailed to or picked up in person by eligible absentee voters in the city. As of Oct. 30, 858 absentee ballots have been filled out and returned to the City Clerk's office for delivery to the polls on Tuesday.
Normand argues in his sworn testimony that if Warden's proposed filing period of Oct. 9-18 had been applied to the school district charter commission, "the earliest date official election day ballots could be available for delivery to the 12 Manchester polling locations would be Nov. 18-13 days after the Nov. 5 election date."
"Alternatively the court could order that my name be added to the November ballot since my rights were violated," said Warden. "I just want the opportunity to put my name on the ballot for the charter commission."
The list of 37 candidates who filed papers includes Senate Finance Committee Chairman Lou D'Allesandro, D-Manchester, along with several current and former city school board members and aldermen.
Nine candidates receiving the most votes from across the city during the Nov. 5 municipal election will go on to serve as commission members. The panel is tasked with developing a local procedure to revise, amend, or replace the Manchester School District charter.
The charter commission will study if the Board of School Committee should determine its own budget number, rather than wait to be assigned a budget figure to work with by the Board of Mayor and Aldermen, potentially giving school board members the authority to put their own budget together under the same parameters aldermen have on the city side.
Any change to the charter would have to be approved by voters through a ballot question.
Candidates pulling papers seeking one of nine seats on the School Charter Commission are Leslie Want, Pat Long, Tim Baines, Jimmy Lehoux, Matthew Ping, Jim Gaudet, Ross Terrio, Lou D'Allesandro, Mary Freitas, Glenn Ouellette, Karen Soule, Gary Hamer, Susan Lord, Mike Lopez, Kathleen Sullivan, Andre Rosa, Shannon Moloney, Shane Rozamus, Amy Allen, Will Infantine, Candace Moulton, John Clayton, and Jon Hopwood.
Also, Ben Dion, Joede Brown, Lisa Freeman, Albert "Al" Jernigan, Linda Garrish Thomas, Joseph Lachance, William Roy, Carla Gericke, Amy Bradley, Glenn B. Turgeon, Robert Ambrogi, Sarah Ambrogi, Amber Jodoin and Ann Kalasky.