With the school year finished, students and parents in Manchester are bracing for a summer that — like the past 2½ months — will be far different from previous ones.
City pools, a needed respite from summer heat and restlessness, are padlocked.
Some recreation programs and day camps are closed or being held online. Other programs are open but at a fraction of their usual capacity.
And with double-digit unemployment, teens face bleak prospects for summer jobs.
"It's going to be difficult," said Eddie Balla, who brought his wife and children — ages 10, 6 and 4 — to the Livingston Park playground last week. "Most of the pools are closed. We're going to be staying at home. We're going to try to make the best of it that we can."
Last week, city officials released a list of youth summer programs available through city agencies and private organizations, such as the Boys and Girls Club and the YMCA.
Fifteen organizations are listed, but some activities are limited to specific groups, such as refugees and immigrants, housing authority residents, middle schoolers and English learners.
Other organizations, such as Girls Inc., offer online activities only.
Online vs. outside
Meanwhile, all summer school programs at Manchester schools will be online, a setback for officials who expanded the normal in-school program to longer hours and five days a week for the first time this summer.
Most years, more than 1,200 kids flock to school buildings to participate in summer learning academies, credit recovery programs or 21st Century summer enrichment programs in school buildings.
"This is a summer that, we're hoping, will not only be engaging but really show that we miss them and look forward to seeing them someday," said Sherri Nichols, director of teaching and learning for city schools.
Thirty-five children had signed up for online summer school as of Wednesday.
Other programs are closed.
One with the biggest numbers was the Parks Department's Fun in the Sun, a day camp associated with city pools. Upward of 900 children have attended Fun in the Sun, which provided employment opportunities for teens.
In mid-May, the city announced that pools will be closed this summer — and with them Fun in the Sun. City parks officials initially attributed the closure to COVID-19 but later backtracked and cited financial reasons.
Ripple effects
That hurts Jamie, a single mom, who was visiting Livingston with her 9-year-old daughter.
"There's no camps, there's no school. There's nothing for my child at the moment," she said.
Jamie is a licensed nursing assistant, a job in high demand because of the impact COVID-19 is having on nursing homes. She is eager to work this summer, she said, but can't without a day camp for her daughter.
Some camps are open. For example, the Boys and Girls Club has its Camp Foster day camp in Bedford and its Union Street clubhouse in Manchester.
Normally, the two sites would serve 470 children a day in the summer, said Diane Fitzpatrick, the organization's chief executive. This year, they can handle 138 between the two locations.
"I feel like I'm not doing enough," Fitzpatrick said.
The clubhouse is limited to 30 kindergartners and first-graders. About 10 teens are allowed into the Teen Center.
Fitzpatrick blames the low numbers on state requirements for child care facilities. She is hoping they relax as the summer goes along.
When the Manchester child-service agencies get together, they remind each other that many of the children they serve come from multigenerational families, she said. While few children develop serious illnesses from the coronavirus, grandparents they live with could become seriously ill if exposed.
Keeping busy, safe
"I like nothing more than to see these kids involved in activities and programs," said Police Chief Carlo Capano. It's a shame, he said, that fewer children will be involved in such programs, another sign of the impact COVID-19 is having on society, he said.
The programs keep youth occupied during the summer months.
He said many summer crimes in the city start as "quality of life" matters. Residents complain about too many people gathering on a corner. They're talking loud. They're playing music.
"You just have so many more people out and about," he said.
Those complaints don't focus only on children. Adults and young adults can participate in outdoor activities, such as barbecues, that can get out of hand.
He said the police Gang Prevention Unit tries to keep in touch with youth and young adults and discourage them from gang behavior. Last summer, gang activity increased with the murder of Brian "Boogie" Clark on South Willow Street, which was followed by some reports of gunfire.
Capano said sometimes street gangs develop beefs with each other, but he does not see gang animosity at this point.
"I wouldn't say it's agitated (right now), but it always has the potential to be," he said.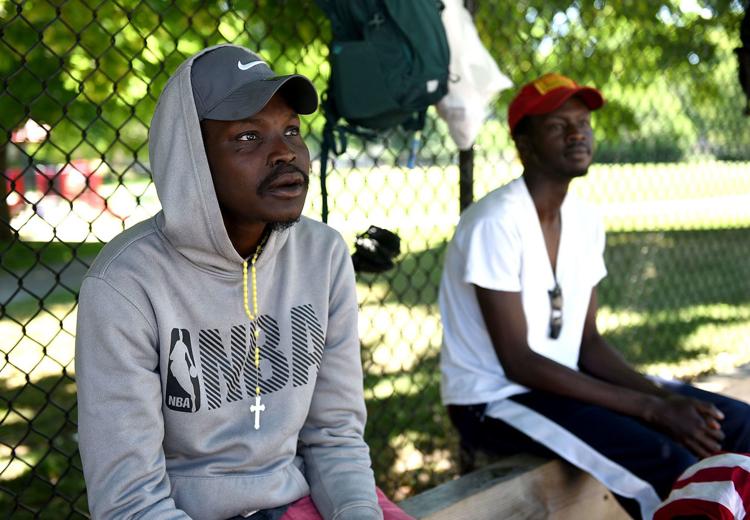 As unemployment benefits wane over the summer, Jok Leek fears an increase in crime if jobs do not return.
Leek, 25, sat in the shade on a railing between the Sheridan-Emmett and Stanton parks in the center city.
"Once people are on the streets, there's going to be more crime and drug abuse," said Leek, who works as a mechanical technician in a warehouse.
On top of that, the death of George Floyd in Minneapolis has heightened issues related to race, so a racial slur or slight that someone may have ignored last year could prompt a confrontation, said Leek, who is black.
Capano said he hopes that is not the case, but as every summer, he has increased the number of police on the street.
An uncertain summer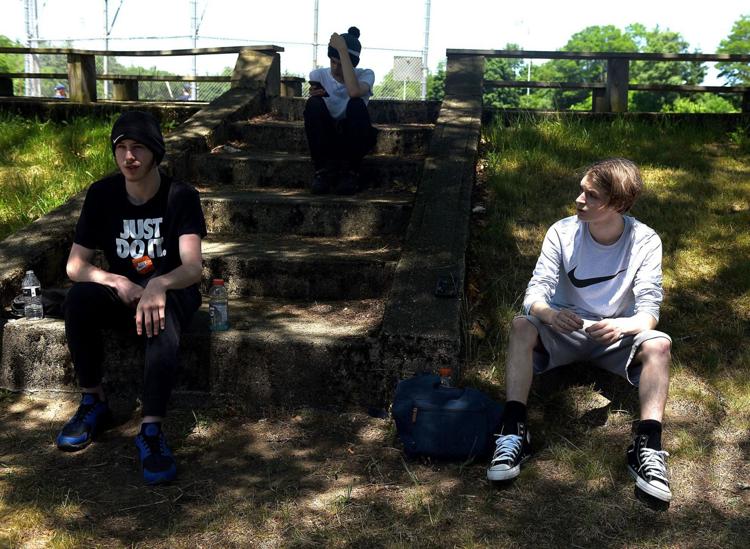 Alexis Nielsen, 17, said she gets depressed in the summer. A job would help. She has worked at the Boys and Girls Club in past summers, but jobs are difficult to find now.
"A lot of people are in bad places. I want people to get better physically and mentally, get back to living life," said Adam Beaulieu, 17.
He will be visiting Maine starting this week. As for others: "Video games are always an option," he said.
Jeremiah Cruz, 14, said he spent much of last summer at a West Side trestle bridge, where teens and adults take turns plunging 30 feet into the refreshing Piscataquag River impoundment.
In the past he has participated in YMCA and Boys and Girls Club programs. He expects much of this summer will be spent inside playing computer games with friends.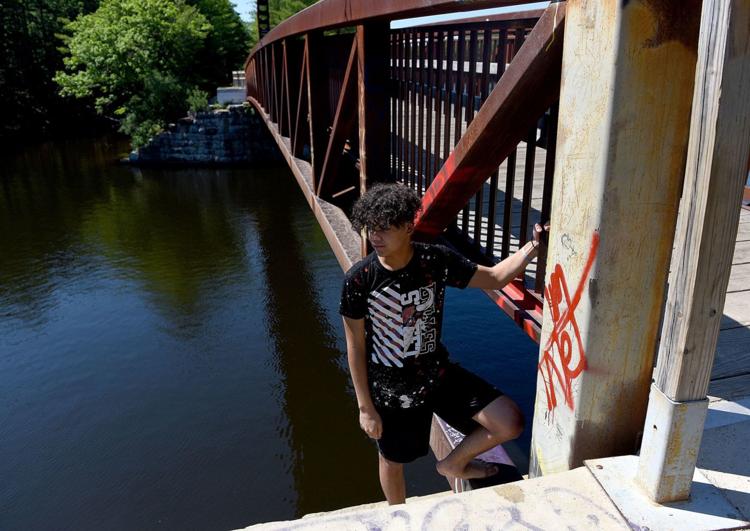 Virtual is the reality
Manchester's virtual school programs will include learning activities, reading and social activities associated with food distribution. Enrichment activities will provide opportunities for middle school children to socialize and play some games.
Some lessons will incorporate outside activities — for example, finding a leaf as part of a science lesson.
The city bookmobile will be running, thanks to a vehicle donation from Quirk auto dealers, said Kelly Jobel, who is coordinating the summer reading program for the city.
She said it has not been determined how much browsing will be allowed inside the vehicle, but no public reading events will take place outside the vehicle.
"We're really excited," Jobel said about the summer online programs. "A lot of our families are staying close to home this summer, and the school program gives them things to do."
But the Boys and Girls Club's Fitzpatrick said kids can get too much of the virtual world. When she opened the Boys and Girls Club to child care in mid-May, the youth were ecstatic to see one another, even if they had to keep their distance.
"I worry about the normalcy of child development, playing outside and just being a kid. They really have been isolated," she said. "We've got to figure out how to serve kids in a safe manner and remember the importance of child development and that they want to play."