MANCHESTER — Both sides in the ongoing talks over a new contract with city teachers say negotiations have resumed, with additional meetings scheduled over the next several weeks.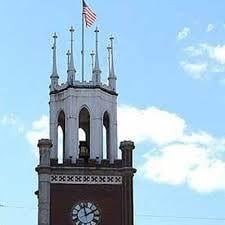 Negotiators for the Manchester Education Association (MEA) and the Manchester Board of School Committee met for the second time in two weeks Wednesday in pursuit of a new contract. In a joint statement, the parties announced that new ground rules governing bargaining sessions had been adopted, and that a conceptual salary proposal from the MEA had been discussed. Discussions were also held on health insurance.
The negotiating teams disclosed that, under the new bargaining rules, a statement to update the community will be issued following each session. The statement will include any written proposals presented by either negotiating team.
Bargaining sessions will remain closed to the public.
Several meetings were tentatively scheduled for the next several weeks. The next one is slated for Aug. 21.
The most recent agreement with the more than 1,100 members of the MEA expired on June 30, 2018.
This past June, both sides declared they were ready to "return to the table," after union and school officials voted to reject the results of a fact finder's report on the negotiations.
According to the fact finder's report, there are "four major obstacles for the parties to overcome in order to reach even a partial agreement": salaries and salary scale, health insurance, paid time off versus sick leave, and pending state legislation.
Among the new ground rules is language dictating the release of information on bargaining sessions.
"Unless otherwise mutually agreed, no additional information shall be released publicly other than proposals and the public statements referenced above," the rules state. "Should impasse be declared, this restriction shall no longer apply. This provision shall not be construed to prevent the parties from updating union membership or the Board of School Committee on the status/nature of negotiations by their respective bargaining teams or correcting, without editorial content, any public misinformation."