MANCHESTER — Following more than a year of meetings, thousands of survey responses and several community discussions, the lengthy process of developing a strategic plan for Manchester schools is nearing the finish line.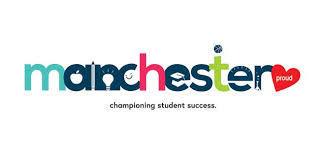 Representatives of Manchester Proud and 2Revolutions, a national education-design nonprofit, met with current and incoming Board of School Committee members for nearly three hours Monday night to present early thoughts on a strategic plan for all 22 schools in the Queen City, and solicit input and feedback on those ideas.
The process kicked off more than a year ago, when business and education leaders joined together to launch the group Manchester Proud, charged with developing a plan to improve local schools and attract young families to the district.
Almost 50 draft ideas developed and compiled by members of Manchester Proud's Community Planning Group were discussed Monday night with committee members.
The list won't be finalized until January, after members use input received from school committee and community members to narrow the number of choices.
In addition to Board of School Committee members, members of the public as well as Manchester Proud's Champions Council and Community Planning Group attended Monday's workshop, held at the Institute of Art and Design at New England College in Manchester.
"I thought it was a well thought-out presentation," said school board vice chairman Art Beaudry. "It will be interesting to see what the final recommendations are. I hope they develop cost estimates for what it would take to implement whatever it is they recommend, because that's a key part of the process — cost, and where those funds will come from. Some of the changes would require charter changes."
Beaudry said board members hope to see a final version of the strategic plan submitted for discussion and possible approval some time in early February.
At last night's session, 2Revolutions presented the ideas, which are divided into five categories: teaching and learning, finance, governance, organizational effectiveness, and community partnerships. School committee members shared impressions with one another, asked for more information as needed, and then identified their top choices in each category by placing color-coded stickers next to each item.
"It was inspiring to see our school board members collaborating and prioritizing essential needs to better the Manchester School District," said Kimiya Parker-Hill, a senior at Manchester West High School and a member of the Community Planning Group. "Their input is crucial to the success of the community's final plan."
Some of the ideas discussed Monday include:
Creating a Manchester foundation and/or alumni funding streams. A separate foundation, independent of the school district, could be set up to support and fund different initiatives as part of this plan, or to fulfill other specific areas of need. In addition to, or instead of, one foundation, there could also be specific "alumni funds" set up to support specific schools. One idea is also to have Manchester Proud perform an executor function in the future to manage such a foundation.
Student outcomes. Both national and Manchester-specific data support the idea that targeted tracking of a student's attendance, behavior and course completion (ABC) strongly correlates to an on-time graduation. The district is currently involved in test pilots to track this data, with the goal of earlier intervention and help for students who are at risk for falling off track. This idea supports the scale of the early warning indicator system beyond the existing pilot.
Hiring a director of community partnerships.
Considering magnet schools. Magnet schools would present an opportunity to provide greater choice and specialization within the district's high schools as a way to stabilize enrollment and attract charter school students, home schooled students and suburban families back into the district.
Utilizing schools for mixed-uses. Pre-k classes and after-hour community programming could serve as income stream opportunities, and, in cases of lower student population, programs could potentially take place during school hours with a focus on safety and security. Another use could be higher ed programming.
Changes to the city charter. These could include lowering the number of people on the school board, lengthening board members' terms beyond two years to cut down on the frequency of elections, and removing the mayor from the school board. Currently, the mayor serves as chairman of the Board of School Committee.
Electing students to the school board with voting rights. Manchester voted overwhelmingly for students to sit on the BOSC with non-voting rights, and Manchester Proud suggests going further and giving the students voting rights, except for issues regarding personnel or other human resources matters.
Rethinking Manchester's process for identifying and providing services to special ed students.
2Revolutions hopes to present draft plans at several community feedback sessions in December. The Manchester Proud Community Planning Group will review responses and present a final plan to the board in February, when committee members will vote whether or not to adopt it.
"It will be interesting to see what the new board does with this," said Beaudry. "It's really in their hands now."