MANCHESTER — Superintendent John Goldhardt is hopeful Manchester schools will soon adopt a mobile communication app designed to enhance student safety.
The school district is trying to finalize details regarding use of the Safety Alerts for Education (SAFE) platform, developed by Ping4 Inc. of Nashua and offered to schools throughout the state at no cost.
Goldhardt said last week that he is trying to schedule a time to speak with Ping4 CEO Jim Bender to address concerns brought up Monday during a meeting of the city's Board of School Committee.
"I'm hoping that we can work through that so that we can have a win-win situation with both parties because the more tools we can get to help our safety efforts is a win for us. It's a good thing," Goldhardt said.
Goldhardt said the main concern board members had Monday regarded a Ping4 marketing video that showed students from Manchester Central High School. These minors had been filmed without the filmmaker first getting consent from the students' parents.
"We just want to make sure we're respecting that parents have permission to have their kids filmed," Goldhardt said.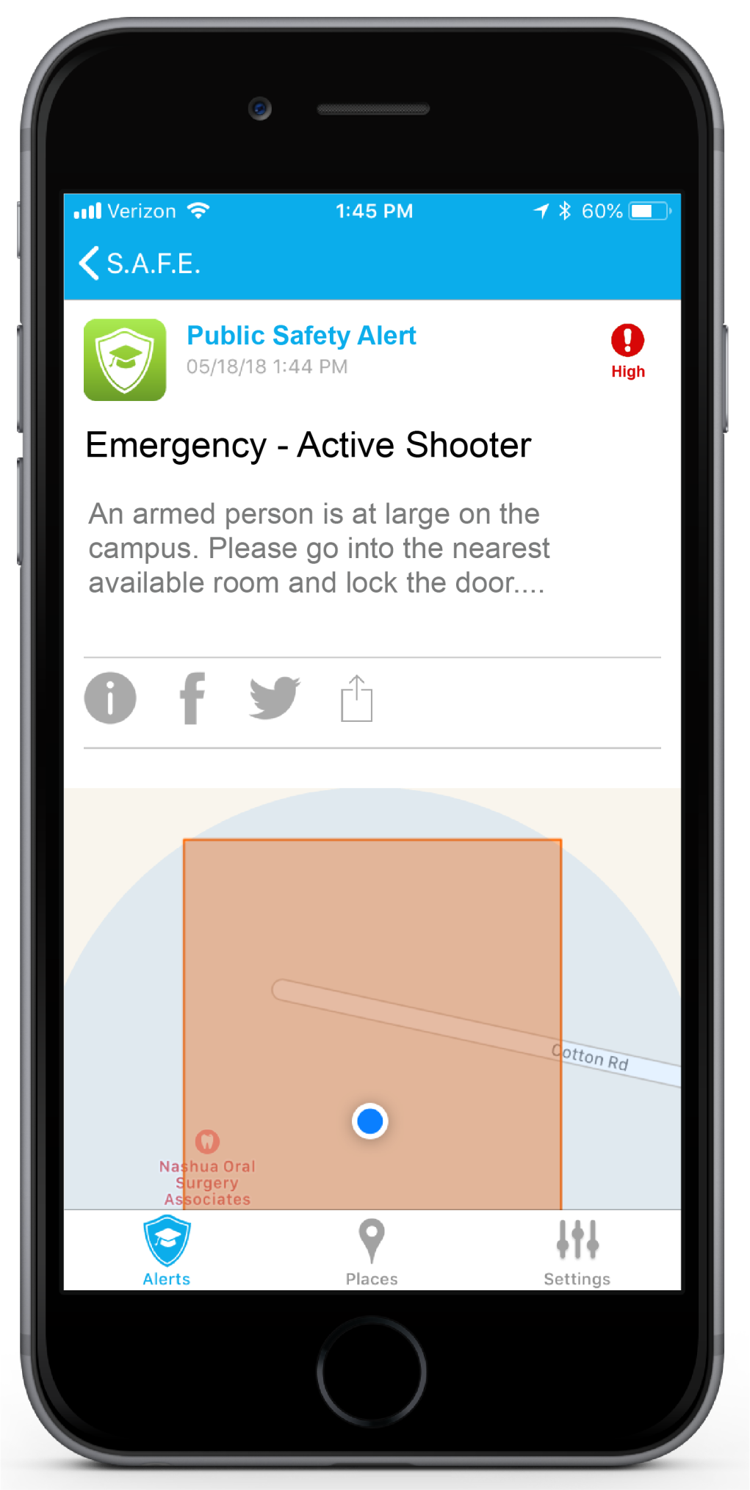 Overall, Goldhardt said members of the board favored the idea of enhancing safety for students and faculty at city schools.
The SAFE app, endorsed widely by a group of state leaders including Gov. Chris Sununu last fall, is available at no cost to the district. In the event of a school shooting or other emergency, the app relays alerts created by school officials or law enforcement to students' and parents' cellphones.
"It can help when an incident happens because it helps with the communication and information gathering and that's a big plus," Goldhardt said. "The communications piece is essential so that all parties involved can be communicating with each other and information gathering can happen quickly."
Goldhardt said he also wants to discuss with Bender adding a way for students to submit anonymous tips through the app, alerting district officials of school threats, bullying, and students who may be considering suicide.
Goldhardt said he hopes to speak with Bender in the coming weeks and bring the app back up for discussion when the board meets again Aug. 26.
"Hopefully we never have to use it, but I'd rather be hyper-prepared," Goldhardt said.