Jack Dalton speaks for the trees — and the animals that depend on them to survive.
He's an author, an in-demand public speaker and an award-winning content creator with his own YouTube channel, where he posts videos of his interviews with some of the world's leading conservationists.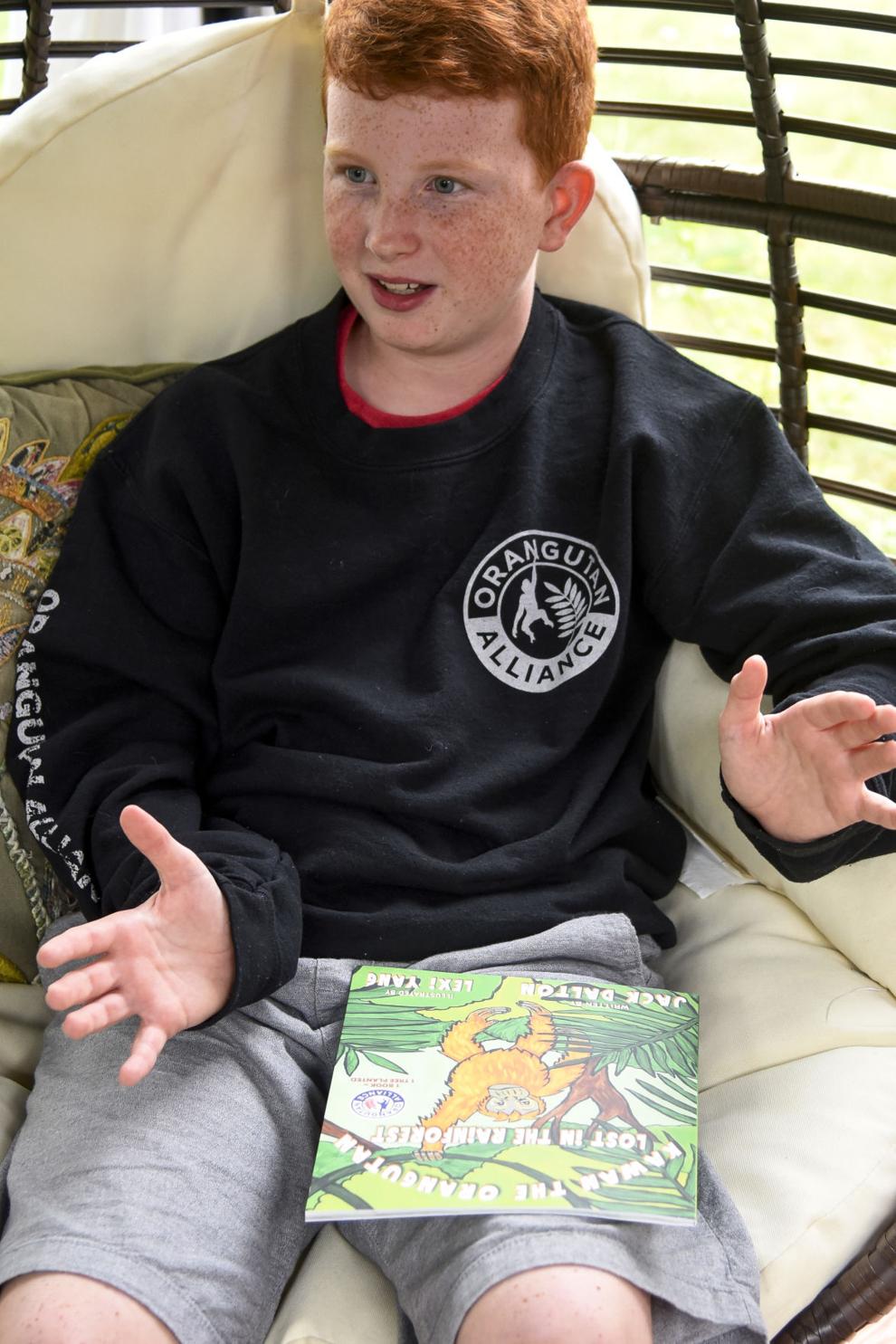 He has red hair, freckles and an effervescent charm.
Here's how he introduces himself in his talks and videos: "Hi! I'm Jack, the Kid Conservationist."
His work recently earned him "notable" mention in Action for Nature's International Young Eco Hero Awards and the President's Environmental Youth Award.
Jack speaks with a wisdom and eloquence far beyond his years. Especially when the topic is orangutans and the perils of palm oil — a substance found in about half of all items on grocery store shelves, he said.
Because of the demand for the product, rainforests are being cleared to make room for palm oil plantations, and orangutans and other species are losing their habitat, Jack explains.
He calls it a "multiple whammy."
"You cut down the tree, so that tree's no longer there. Animals can't use it so biodiversity of the ecosystem is thrown off," he explained. "And the tree is cut down, which lets all the carbon it was storing into the atmosphere....
"It's really terrible how palm oil is affecting climate change and really causing it to warm the planet."

Where it began
Jack has always loved animals, his parents said, but his interest in conservation began in earnest a few years ago after a trip to the zoo in Memphis, Tenn., where the Dalton family was living at the time.
Jack was captivated by the orangutans — "the only red-haired apes," he pointed out.
"I felt such a special relationship with them," he said. "They share 97 percent of their DNA with us humans."
Orangutan babies, he said, "are just the cutest little things."
The zookeeper talked about how the palm oil industry has destroyed much of the habitat for orangutans in the wild, and about how to avoid foods containing the product.
Jack was captivated. "And I decided I wanted to do something about it," he said.
For a school project, he drafted a letter to three food giants, asking them to change their use of palm oil and explaining the plight of the orangutans. His mom, Heather, encouraged him to send the letter and his dad, Tim, recorded him reading it aloud.
They posted the video on social media.
Soon after, the Orangutan Alliance contacted Jack and asked him to be its "youth ambassador."
Determined to help see orangutans removed from the endangered species list, Jack had a plan for getting the word out. "I thought it would be so fun to have my own YouTube channel," he said.
Recorded two years ago, his first YouTube video features then-9-year-old Jack reading his letter to Nestle corporate officials, warning them that their use of palm oil in their products is leading to deforestation.
He asks the corporate leaders to imagine they are orangutans, "happily swinging through the trees, eating yummy food and drinking fresh water."
"You wake the next morning to find that Nestle is cutting down your home. No more fresh food, no more clean water. No. More. Home," he says with a scowl.
And he vows, "I will continue to educate others and raise awareness to not buy products with palm oil in order to save orangutans."
Jack has kept that promise.
He has produced video of his interviews with such notable conservationists as Joel Sartore, a wildlife photographer for National Geographic who founded the Photo Ark, an effort to document species before they disappear; Dr. Birute Galdikas, the world's leading orangutan expert; and Guam Shah, founder and CEO of Internet of Elephants, which produces conservation-themed video games.
One of his personal favorites was a tour of Ben & Jerry's ice cream plant. "I ate fresh-off-the-line Cookie Dough!" he said with a grin.
For his latest video, Jack trained his lens on a local New Hampshire controversy: a proposed landfill near Forest Lake in Dalton.
"I wanted to meet the community," he said. "I wanted to see the beauty of Forest Lake and talk with some pretty knowledgeable people there as well."
Proud parents
Jack's father is his videographer. But Jack does all the research, interviewing and editing himself.
Supporting his son in his work "keeps my life exciting," Tim Dalton said.
"Saying I'm proud is an understatement."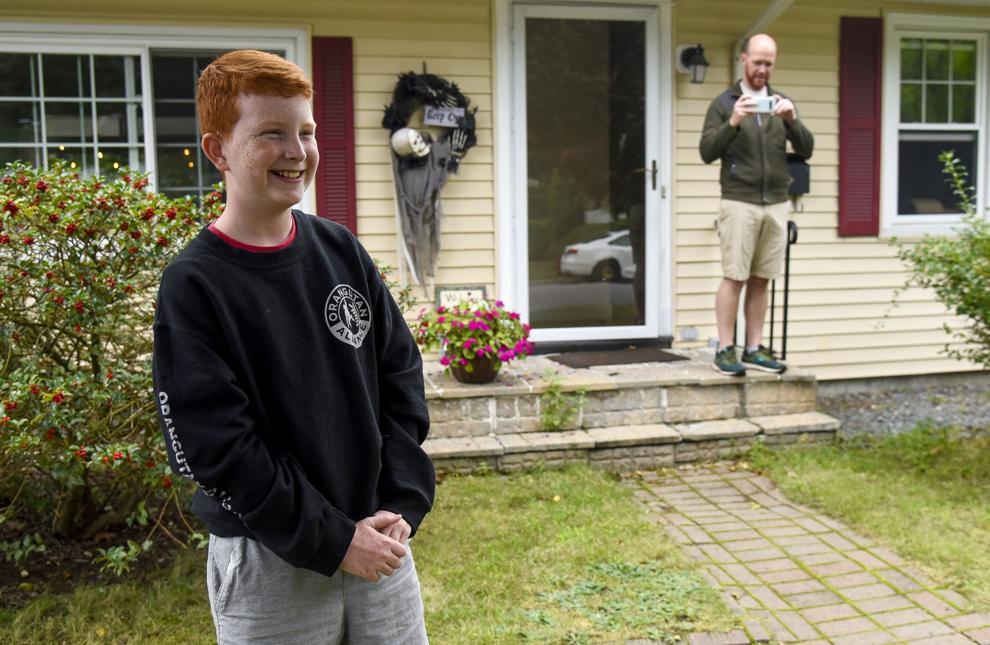 His wish for Jack "is that he is happy with whatever choices he makes in life," he said. "And I hope that he continues to be inspired to help make this world a better place."
In between schoolwork and producing videos, Jack also found time to author a self-published book, "Kawan the Orangutan — Lost in the Rainforest." He enlisted Lexi Yang, the former zookeeper at the Memphis Zoo, to illustrate the book.
"I've always loved to read and I decided it was finally time to write a Kid Conservationist book," he said.
He visits schools, libraries and public events to promote the book. For every copy purchased or donated, funds go to the Orangutan Alliance to plant trees in the rainforests of Borneo and Sumatra where orangutans live.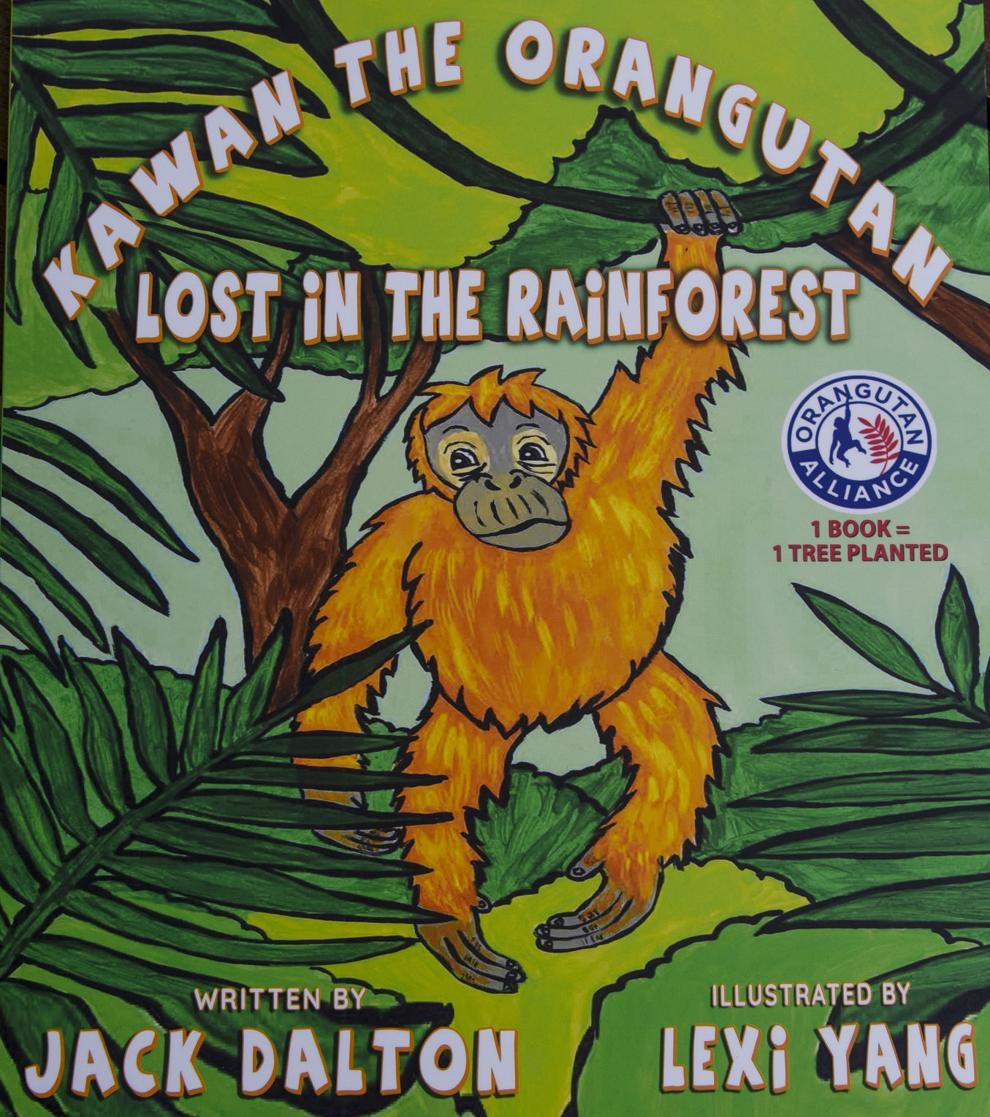 The Dalton family moved around a lot for much of Jack's life, following Tim's job as a traveling nurse. They recently settled in Manchester, where Tim now works in Elliot Hospital's cardiac catheterization unit.
Jack just started sixth grade at The Derryfield School, a private school in Manchester, where he has already convinced school officials to start composting lunchroom waste, his mother said.
Heather Dalton said her son has always been "an old soul."
"He is wise beyond his years," she said. "He's my favorite human."
So who are Jack's heroes?
"I look up to all the conservationists who never lose hope," he said. "After all these years, they've seen how the climate has changed, how pollution has gone widespread across the entire world. I really look up to all of those people who can stay positive and stay doing what they're doing."
One of Jack's earliest YouTube videos show him reading Dr. Seuss' classic book, "The Lorax," with his beloved dog, Benji, nestled alongside.
The story of the Lorax — a creature who "speaks for the trees" — ends with a hopeful message that one child can be the hope of a world ravaged by greed and pollution.
It's a lesson Jack has taken to heart.
"A lot of people think that they can't make a difference, but every little bit helps," he said. "Everyone can make a small difference, but small differences can really spiral into big change."