Thomas Obrey describes his life at 13 as "a collision course with trouble." He was living in an apartment with older brothers and sisters, drinking, stealing, and doing drugs. He estimates that he was arrested a half-dozen times.
Today, at 49, he is chief technical officer of Pixel Media in Portsmouth, an e-commerce company with 70 employees he co-founded 25 years ago, and is raising three sons as a single dad. It's a heady transformation the former high school dropout attributes to the positive role modeling and mentoring of the Mayhew Program in Bristol — and its mission to change the lives of boys starting at age 10 and continuing through age 18.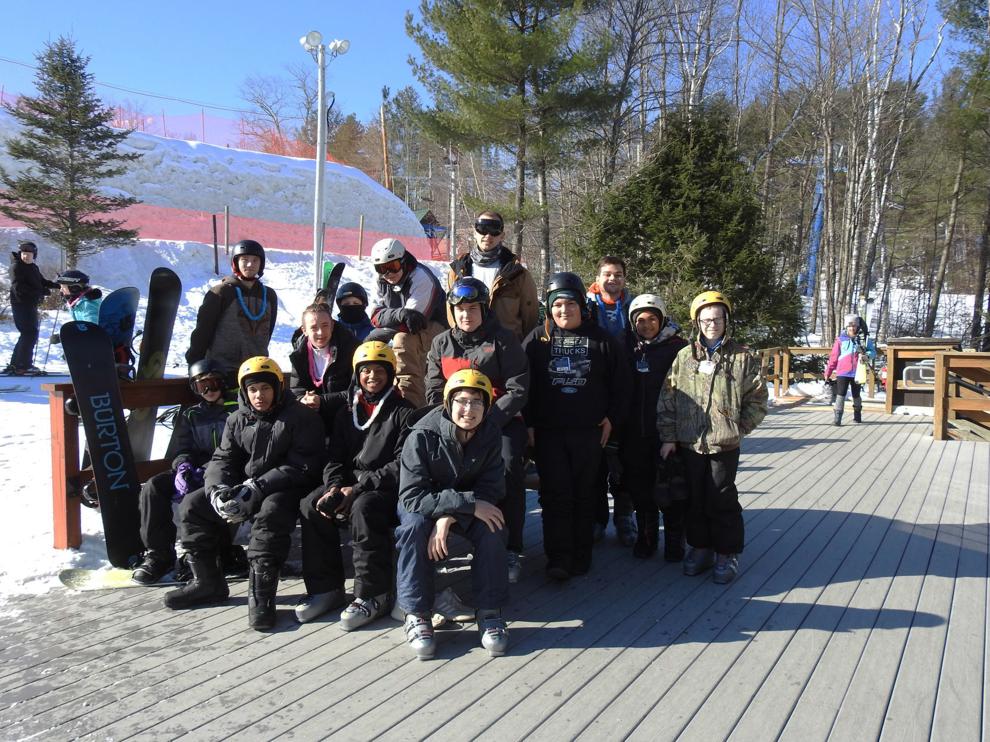 "It course-corrected me as a young adult. It shaped the way I do business, the way I raise my family, and what I say to my staff members," said Obrey, now a motivational speaker as well as a business leader, who served as a Mayhew trustee for 10 years. "It taught me how to bring the best out in others, and how to be my best self at all times. It's a life-changing place."
It's also a program that has gained national attention at a time when rapidly increasing numbers of young people are churning through poverty, family chaos, trauma and neglect, and the opioid crisis is unraveling more.
The Mayhew Program, and its counterpart, The Circle Program for girls, and Families in Transition-New Horizons, which provides shelter, transitional housing, and support to homeless families in New Hampshire, are featured in a PBS special, "Our Kids: Narrowing the Opportunity Gap," airing today at 11 am on NH PBS Explore, Channel 11.2.
The four-part series, running Sunday mornings through April, highlights efforts from Manchester to Riverside, Calif., that are bridging the ever-widening "opportunity gap" between children of middle-class and wealthy families and those who struggle at or below poverty level without advantages that most parents and children count as standard.
The series is the brainchild of Robert Putnam, Harvard professor of public policy and author of the bestsellers, "Bowling Alone" and "Our Kids." Its goal is to share information on what can effectively combat the problem — real-life struggles and successes of communities taking sustainable action to salvage and bolster young lives teetering on the abyss.
"The idea is for other communities to look at a solution, and say, 'If they can do that, why can't we do that, too?'" said Harry Wiland, an executive producer and co-director of the series, produced by the Media Policy Center and narrated by Putnam.
The call to action can't come too soon. The numbers of at-risk youngsters are staggering: About 21 percent of American children — and close 60 percent of children in Manchester — live in families at or below the federal poverty level.
Nearly a third of the U.S. population cannot read above the fourth-grade level, and students age 16 to 24 from low-income families are seven times more likely to drop out of school than pupils from higher-income households, national research shows.
At least a third of children in homeless shelters have parents struggling with addiction.
Eighty-five percent of homeless families, including in New Hampshire, are single mothers with children.
"If we don't empower them" with education, self esteem, values that include helping others and critical tools for success such a having goals and positive role models, "the incarceration is going to continue, the recidivism is going to continue," and the drug issue, teen pregnancy and overdosing will persist. "We're just going to have a society of young people that are lost," said Lynette Jones at Riverside California's Eureka Project House, also highlighted in the program.
Nurturing transitions
Maureen Beauregard, executive director of Families in Transition-New Horizons, founded Families in Transition 27 years ago, when there were roughly 50 homeless people looking for housing in New Hampshire. In 2018, there were 1,328, including 143 homeless children.
In the Granite State, daily life without a permanent home means camping outdoors in warm weather, sleeping in cars, and "couch surfing" in colder months, bedding down at houses and apartments of family and friends until it's time to move on.
"Every time a child moves, they lose," Beauregard said. "You're leaving everything behind again and again."
The experience typically means changing schools, with little opportunity to make lasting friends, or learn the social skills and confidence required to find new ones. Children often end up below-grade academically. That only increases their shame and sense of not belonging.
Day to day problems become overwhelming. "Am I going to sleep if I'm living here and here and here?" said Beauregard, a veteran of the foster care system, who eventually found her way to college and a career helping families like her own.
"I talk to a lot of school-age kids who are sad they can't have play dates, sleepovers, or birthday parties," said Kristin McGuigan, child and family program manager for FIT-New Horizons, with transitional housing in Wolfeboro, Dover, Concord and Manchester that bridges the gulf between life in a shelter and having a permanent home.
Group birthday parties are held for children living in FIT's transitional housing. "We try to create joyful, memorable experiences for children" in stable, safe environments with wraparound services that prepare families for independence, McGuigan said.
Early-childhood specialists model play and bonding activities for struggling, alienated parents, many of whom have attachment issues stemming from their own early lives. Social workers advocate for the children at school, so teachers and administrators can intervene in sympathetic and effective ways when a student is in distress or acting out.
Thanks to Families in Transition-New Horizons, Ashley, a single mother of three — two school-age boys and a 2-year-old girl — sees her future unfolding positively. She lived in an orphanage between age 4 and 18, then camped behind the Everett Arena in Concord before moving to a shelter and finding FIT-New Horizons.
She's spent the last four years in the program's transitional housing. Counselors are helping her locate a permanent 3-bedroom rental. After working at Wendy's for six years, she now teaches at a day care center and is completing a degree in early childhood education at Granite State College.
"Families in Transition was life-changing for me," said Ashley, who asked that her last name not be used. "They gave me a lot of resources and the motivation to do better for my boys. It's been the most help I've ever had."
Last week she spoke at a foster family convention about the importance of adopting teenagers at a critical point in their lives.
Seeds of change
Junior Boley, a graduate of the Mayhew Program, echoes Ashley's gratitude for a bright and independent future, with opportunities he never imagined seizing. Boley, 18 and a freshman at Plymouth State College, majoring in marketing and sales, plans to work for Tom James, a high-end clothing company in Boston, when he graduates.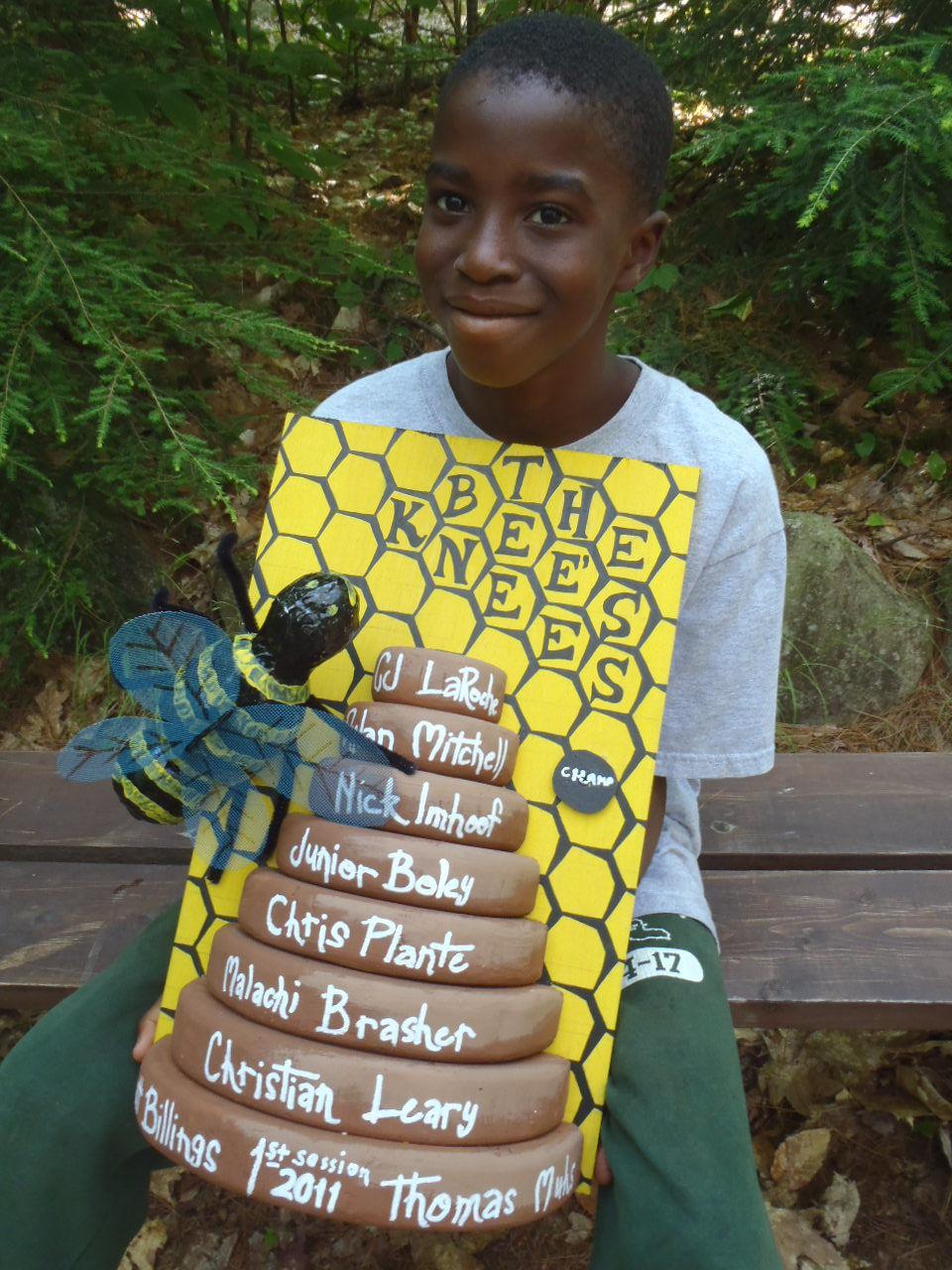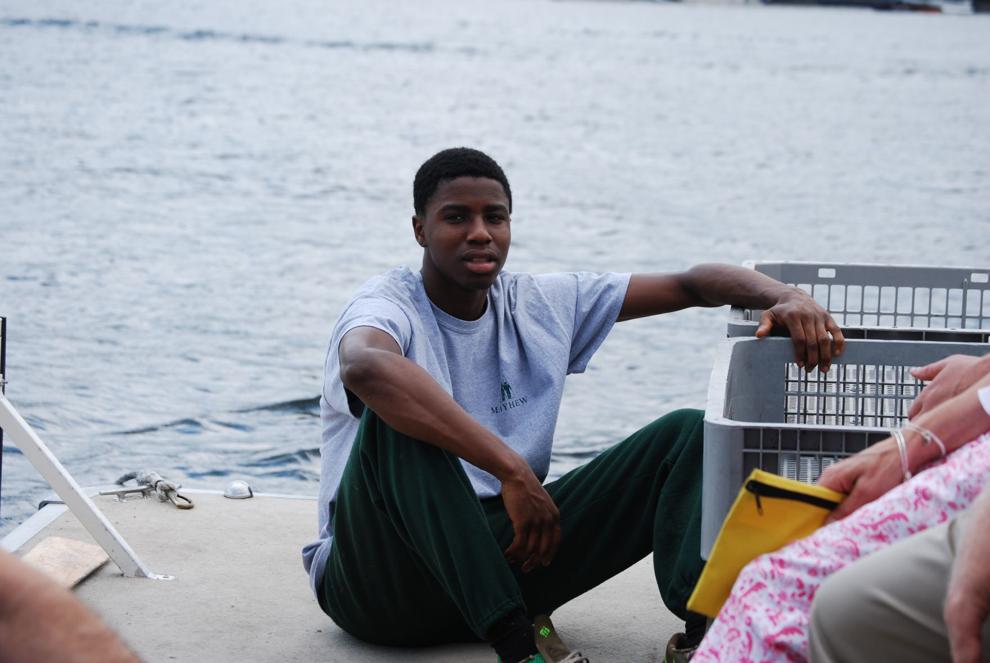 Boley grew up in a fragmented, low-income family in central New Hampshire. At age 9, he got into fights, faced suspension, and didn't pay attention in the classroom.
"I was a troubled kid without a focus. I just wanted to mess around," he says. At age 10, after his first summer at Mayhew's camp for at-risk boys on an island in Newfound Lake, mentors followed up with year-round counseling until he returned the next summer "with goals and the drive to be a better person."
The camp's counselors were "great people," he said. His year-round mentor, Grayson Richey, changed his life forever.
"He helped me with things my mom couldn't help me with. He was the father figure I never really had. He expected a lot from me and I expected a lot from myself in return," said Boley. "I wanted to do better for myself and challenge myself."
As a young man in Mayhew's extension program, its final phase, Boley talks to kids in the neighborhood where he grew up. For the past three summers he's worked as an assistant cook at Camp Mayhew. "The kids ask me questions because they know I was in their position," Boley says proudly.
Currently, Bristol-based Mayhew serves 84 eligible low-income boys in tuition-free summer camp, and follows 237 thoughout the school year, culminating in help with college applications and finding a job. Program candidates are referred by teachers, guidance counselors, and social services, and selected based on income, family dynamics, and a need for structure and change.
The Plymouth-based Circle Program for girls operates in a similar manner, pairing school-age girls from low-income families with mentors who meet them for activities throughout the year, providing an immersive and esteem-building foundation that kicks off with summer camp.
"It's a transformative experience and an intensive experience," said Jim Nute, executive director of the Mayhew Program, which is funded by grants and private donations from New Hampshire residents and businesses and The United Way. "We're striving to be a stepping stone to a productive adulthood, awakening the boys to the incredible people they are."
Beauregard at FIT-New Horizons is optimistic about the potential for change in New Hampshire. Gov. Chris Sununu is looking at doing more for the state's Division of Children, Youth, and Families through increased funding, she said.
"I'm very hopeful about the future. We absolutely can get this done. If we really want to right this, we need to invest starting young."