NASHUA — School officials have asked aldermen to support a school district budget that is higher than the mayor's proposed education spending plan so that four new teachers can be hired.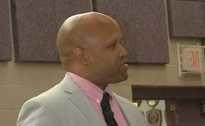 Heather Raymond, president of the Board of Education, said the district needs to add four new English Language Learner teachers — a need that the school school cannot meet under the mayor's proposed budgetary restriction.
The school board's proposed budget of $112,015,068 is a 2.43% increase over the existing spending plan, about a $2.6 million increase. The mayor, however, has recommended a 2.25% increase in education costs for the school district in his proposed city budget now under review by the Board of Aldermen.
"We really need to give our ELL teachers some relief," Raymond told the aldermanic budget review committee last week.
Superintendent Jahmal Mosley said the ELL student population is growing significantly in the city, sayng that more kindergarten paraprofessionals are needed and that the out-of-district tuition is growing.
"Our goal next year is to have a strategic plan for the community," he said. Meanwhile, the proposed school budget with the 2.43% increase is nearly on par with the mayor's proposal, with the exception of an extra $200,000 for four ELL teachers.
Mayor Jim Donchess has already placed $200,000 in his proposed contingency account, which, if approved by aldermen, would be held in contingency and earmarked specifically for the hiring of the four ELL teachers.
"We are asking that the mayor give us back $200,000 of the $700,000 that he took away," said Raymond, stressing the need for the teachers.
Included in the school board's proposed budget is the hiring of two psychologist interns for the special education department, a teacher for the deaf, four kindergarten para-educators, a bilingual communications specialist and a grant writer — a position that would be shared with the city.
Despite a recently approved four-year agreement with teachers, Mosley told aldermen that more salary adjustments should be made, explaining other schools are "poaching" the district's best teachers.
According to Mosley, the teacher and administrative salaries do not quite align with other districts' to make Nashua competitive.
"That has plagued our district for so long. … We need to start making those investments," he said.
Raymond said the school board is trying to make sure the staff is supported so that they remain in Nashua. Although six union contracts have been updated in the past year and a half, she said school officials still can't seem to reach an agreement with the district's custodians.