NASHUA — School officials are seeking the resignation of school board member Doris Hohensee after she publicly identified a student opposed to the recently approved marksmanship course, which ultimately resulted in harassment and backlash against the student.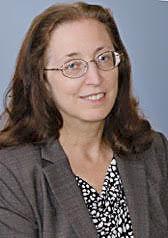 The student, Paula Durant, spoke willingly this week with the New Hampshire Union Leader about her views against the air rifle marksmanship course approved at the Nashua High School North campus for the Nashua Air Force Junior Reserve Officers' Training Corps.
She also posted on her personal Facebook page that the course should be held off campus, and urged people to attend Monday's Board of Education meeting to share their concerns.
Hohensee identified the student on social media when she shared Durant's Facebook post, which had also been shared by at least one other Nashua resident, while responding to a local blogger's article about the matter.
According to a release from the school district, Hohensee also wrote a comment "agreeing with another user's aforementioned statement that the student deserved 'heavy backlash' for her post."
"Mrs. Hohensee's public statements on social media, Facebook, this past weekend violated the requirements of the city charter by placing the student in danger. The student and (her) family have been in contact with Nashua Police Department officers as a result of the concerning comments posted on the students' page after being encouraged to do so by Ms. Hohensee," states the release.
After Hohensee identified the student on social media, school officials claim numerous people visited the girl's Facebook page, which was not private at the time, and made derogatory comments toward the student.
"I didn't even target her. I didn't throw stones or recommend anything," Hohensee said on Friday "I just told them to do the research."
Hohensee said she has no intention of resigning.
Hohensee also posted a quote from Lothrop Stoddard, an avowed anti-Semite who promoted eugenics and whose book was considered training materials for the Nazi regime, according to the release, adding she referenced the book, "Revolt Against Civilization: The Menace of the Under-Man" to justify a larger point about social and emotional learning.
"This type of reckless and public behavior created a concerning climate for both students and faculty and has no place in a school climate for both students and faculty, and has no place in a school district," says the release. " … We condemn this behavior in the strongest terms. This is unacceptable and disqualifying. Consequently, President (Heather) Raymond has requested Ms. Hohensee to resign immediately from the Nashua Board of Education and to issue an apology to the student and their families."
Hohensee acknowledged that she did post something on socialism, but said she is not racist.
"I feel like they just want me contrite without cause," she said of the majority of board members. "It is a game with them. It is board politics and I think it is clear the lines have been drawn."
She went on to say, "I don't feel I owe the student an apology. She put out a post and it was shared publicly. I saw it and I shared it with other people that I thought would be interested. I didn't facilitate the conversation or make any recommendations."
Hohensee said it is unfortunate that derogatory comments were made toward the student, adding no one — including herself — wanted that to take place.
Durant told the New Hampshire Union Leader that she took down her Facebook post because of the many negative comments. However, she said she is still optimistic that school board members will reverse their decision and instead have the marksmanship course held off campus, which she believes is a good compromise.
"I think the first priority of the school should be making sure students feel safe," she said, adding many students feel uncomfortable about having air rifles on school grounds.
Her friend, Hannah Farley, agreed. She said that while they respect the JROTC program, they believe the marksmanship course, on campus, would normalize the appearance of guns on school grounds.
An online petition has been created by Susan Nelson urging the school board to require that the course be held off campus. It has garnered more than 200 signatures.
Raymond, Superintendent Jahmal Mosley, members of the Board of Education and the Nashua Teachers' Union are all calling for Hohensee's resignation.
"As educators, we have a responsibility to educate our students on all points of an issue, teach them to debate the issue fairly and respect all points of view," the NTU said in a statement. "The student in this case wrote a very well-written argument from her perspective to enter the debate. We commend this student for bringing forward her point-of-view in an articulate manner, and entering the debate in a professional manner."
Hohensee questioned when the Board of Education met to vote on its recommendation to seek her resignation.
"We were not called to vote. How did they get a quorum to get this declaration? They are conducting public business in private," she said.