PEMBROKE — As part of its ongoing bicentennial celebration, Pembroke Academy has announced that it will be inducting its first class of alumni honorees into its new Athletic Hall of Fame and Performing Arts Hall of Fame.
The school is inviting members of the community to attend the induction ceremony on Saturday, May 11.
Slated to enter its 200th year of operation May 12, the academy will induct retired teacher and Pembroke Academy basketball coach Ed Cloe; 1980s-era Pembroke Academy basketball player Rose Galligan; and 1950s-era baseball and basketball player Philip Good into the Athletic Hall of Fame.
WHDH TV news producer Jennifer Currier; pianist and magna cum laude music graduate Emily Goulet; and current Pembroke Academy music teacher Cheryl Lafond will be inducted into the Performing Arts Hall of Fame.
Headmaster Paul Famulari says the two halls were the brainchild of the school's Bicentennial Committee, which wanted to expand the current Wall of Fame in the cafeteria in order to have a more dedicated space to better honor the contributions of alumni who have had an impact on the community.
"We were thinking about having something like a culmination event this spring to mark the 200-year anniversary, and we thought, 'We have the Wall of Fame, but what about dedicated spaces for students from two areas of particular interest who come to Pembroke Academy, athletics and performing arts, both of which we've seen quite a bit of success in?'" Famulari said.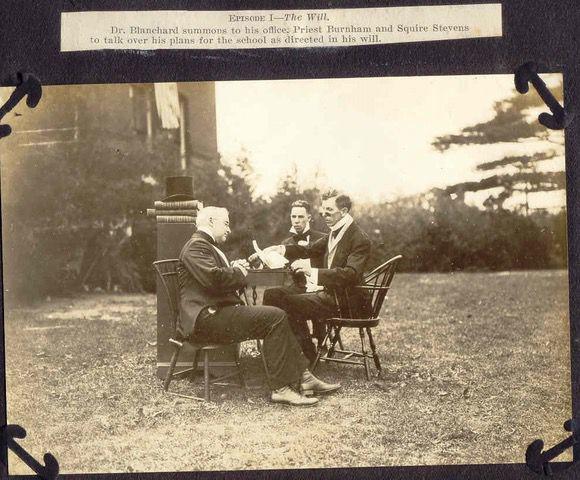 The circa-1819 academy certainly has no shortage of distinguished former pupils, with notable alumni including former U.S. senator and former Secretary of the Navy William Chandler; former U.S. Rep. Oscar Lapham; Civil War Gens. Byron Cutcheon and John Sanborn; and former CEO of Honeywell International David Cote.
While Famulari says the school has yet to complete all the fundraising for the two halls of fame, he said the current dollar-amount of total donations is somewhere between $3,500 and $4,000, $2,000 of which was donated last year by Peter Cofran, an alum of the Class of 1969 and the current athletic director at Newfound Regional High School in Bristol.
"Pembroke is my high school," said Cofran to the Union Leader last June. "When I was there, we won the basketball championship in '67 and '68 and (I) was also the sports editor of the school paper. I just have a love for Pembroke athletics. When I saw that they were setting up an Athletic Hall of Fame, I said, 'I think I'll give them some money to help get things going.'"
Famulari said an additional bicentennial observance will include an address during an all-school awards ceremony on May 5.