MANCHESTER — Saint Anselm College will host a four-day conference focusing on the Grateful Dead later this month, offering lectures, panel discussions and even a jam session.
"A Long Strange Trip: The Culture of the Grateful Dead," is scheduled for Oct. 22 to Oct. 25 at the private Benedictine college.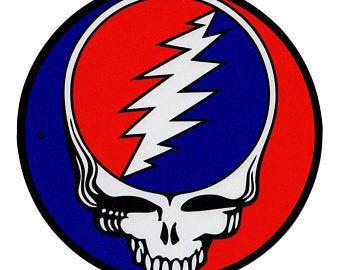 Workshops will explore everything from the band's impact on the country's drug culture to its musical style.
Thomas Mangan, executive producer of the film "Long Strange Trip," will give a keynote address on Thursday night. It ends with a jam session from 4 to 9 p.m. on Friday, Oct. 25.
Instructors of history, English, fine arts, psychology and biology will host panel discussions.
"People who are fans of the Dead who have followed the band's concerts and song writing over the years will be interested in this week of discussion about the band's language and music within the cultural context of those decades," said Gary Bouchard, executive director of the Gregory J. Grappone Humanities Institute at Saint Anselm.
The discussions will be held at the college's Roger and Francine Jean Event Center.