Back in November 2017, Seth Meyers spent a few minutes on his late-night talk show paying tribute to Walter Lubelcyzk, a retired Manchester High School West teacher who had died after suffering a stroke.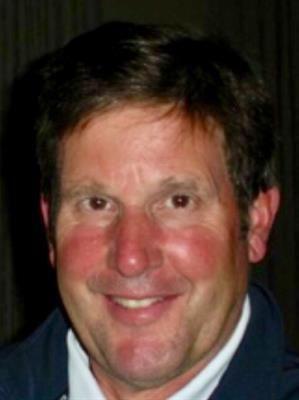 Lubelcyzk was best known for teaching a constitutional law class. In the years ahead, West High students will be reminded of his legacy through a $5,000 scholarship Meyers has established in honor of his favorite teacher and racquetball nemesis.
"I wanted to do something for a school that obviously took really good care of me in the four years I was there. I couldn't think of a better person to put it in their name," Meyers said Thursday. "Mr. Lubelcyzk was one of the best teachers — if not the best teacher — I ever had."
After graduating from the University of New Hampshire in 1973, Lubelcyzk spent the next 37 years teaching at West, where the Manchester native coached students to compete at state and national mock trial competitions.
Meyers, the host of "Late Night" on NBC, has committed to funding the scholarship in Lubelcyzk's name for the next 10 years.
"I think he represented from my time there the best of what West High School was," said Meyers, who graduated from West in 1992. "It just made a lot of sense to start this thing that would make sure that his name was tied to the school because for me it will always be."
Meyers, who grew up in Bedford, fondly remembers how much fun he had in Lubelcyzk's law class.
"The most joyous part of that class was it encouraged argument and debate," he said. "And certainly when I think of those high school years, a lot of high school is being a teenager who's told to be quiet and to listen and focus. That was a class that was the opposite. It was about speaking your mind, and it was this incredible platform to be heard."
While the former Weekend Update anchor on "Saturday Night Live" never pursued a law degree, the skills he learned from Lubelcyzk served him well, he said.
"The idea of going out making an argument is really helpful in any profession and any path you choose to take in your life," Meyers said. "Wally was the first person who taught us the finer points of making an argument, and making a respectful argument, which now more than ever is a very important skill."
Meyers and one of his high school buddies often competed on the racquetball court with Lubelcyzk. Meyers learned about managing frustration from that experience.
"I learned that no matter how old he got, I couldn't figure out how to beat him," Meyers said. "It was one of the first things he would remind me of every time I saw him — was that my friend Tim Alden and I never managed to beat him on the court."
Meyers' schedule won't allow him to visit West this year to hand out the scholarship at this year's awards night on June 4, but he hopes to do so in the years ahead.
"It will be a great honor to be able to be there and to do it in person," he said.
Students competing for the scholarship have to write an essay that answers this question: "What one piece of legislation would most improve the lives of everyone in your community?"
"The school does a nice job of narrowing down to deserving students, students who take school seriously, and ultimately we just wanted to get a chance to see how they felt about their community and ways to make it better," Meyers said.
West High Principal Richard Dichard was an assistant principal at the school during the year leading up to Lubelcyzk's retirement in 2007.
"He was one of those guys who's just a damn good teacher and good guy," Dichard said last week. "I only knew him in the teaching profession for a year, but obviously he was around and about for the years after he retired, always involved, coming to social gatherings that were West related."
Dichard remembers Lubelcyzk as a teacher who went "right to the edge."
"He was never afraid to hit a topic or have the kids hit a topic head-on, whether it was about social justice, race. He would tackle those topics head-on, as they should be," Dichard said.
And the students would follow suit, which led to elevated noise levels and emotions in the classroom.
"As an administrator, you'd walk in and it sounded like two kids who were going to get into a fight," Dichard said. "But when everybody left the room, everybody was cool, calm and collected and gathered their senses back. It was a respectful debate even though it might have been a heated debate."