The closure of the STEM Discovery Lab at the University of New Hampshire in Manchester was jarring, said director Sarah Grosvenor. "We had kids in our classrooms one day, and the next day it was all canceled," she said.
Pre-pandemic, instructors worked with students on hands-on projects, puzzling through problems and finding solutions. It was tough to move dynamic, interactive programs online.
But instructors and teachers learned how to make the programs work — and STEM educators across the state are working to see the pandemic as an opportunity, or at least an engineering challenge.
The SEE Science Center, also based in the Millyard, faced similar challenges when it closed to visitors.
"This is our chance to think outside the box," said Executive Director Shana Hawrylchak. "It really is an opportunity to reexamine everything that you've been working on. Is this still relevant for now? Do I need to change? What am I missing?"
"We've converted most of our traditional programs," Hawrylchak said, bringing programs and field trips to students through video conferences and kits of materials.
Figuring out how to keep the hands-on portion of programs actually hands-on has been a challenge, Hawrylchak said. Some programs are sending activity kits to students who are in in-person classrooms, and science center staff lead the group via video conference. Or students might watch a video demonstration and the classroom teachers can follow up.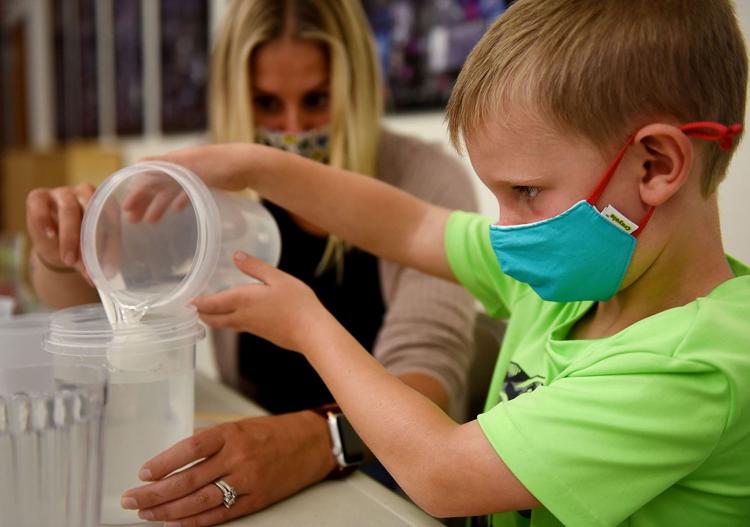 Not everything about STEM (science, technology engineering and math) is hands-on, said Soon Wan, who mentors a group of Windham students in the FIRST robotics competition.
Wan said students have been able to learn more about the principles of engineering, and while apart this spring and summer, they practiced programming through online workshops Wan organized.
"It's not all about robots," Wan said. "We cover the engineering process and how to make things more reliable, the programming language."
But, he said, something is lost when students aren't in a room together asking questions and practicing the theory they're learning.
"Just listening to all my talk, theory, they cannot visualize what they are going to do."
Engineering mindset helps
Only small groups are coming into the science center this fall, Hawrylchak said, and the focus is on giving those opportunities to at-risk children. Staff run some activities, and the students get time to explore the science center.
Earlier this month, the science center started a program for preschoolers and families. Hawrylchak said the SEE Science Center wanted to help fill the gaps left when libraries canceled their children's programs.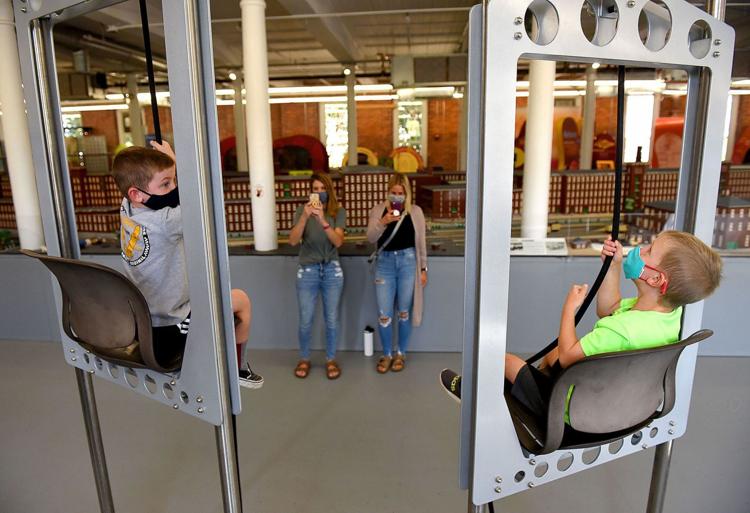 At the UNH STEM Lab, Grosvenor said her team has been looking at virtual programs as a way to reach more people.
"There are so many ways to put our resources online for our communities and our families who wouldn't be able to get to us in person," she said. Most of the STEM Lab's programs were for children between Manchester and Nashua. Now, the lab's programs can reach anyone.
For older children, the return of STEM-focused programs like FIRST Robotics has varied depending on local rules and what students and mentors are comfortable with. FIRST groups might meet at school, outdoors or virtually.
"Each team is sort of doing their own thing," said Frank Grossman, director of FIRST in New Hampshire. "We've tried to make every program available so it can be done a number of ways."
The FIRST team mentored by Bishop Brady High School teacher Kavita Whitney met on Zoom this spring and summer, training with computer programs. The club started meeting after school when Bishop Brady opened in August, but they're still keeping a distance.
"For right now, the kids are not all touching the same robot," Whitney said. The tasks are more segmented, with students working separately on one problem.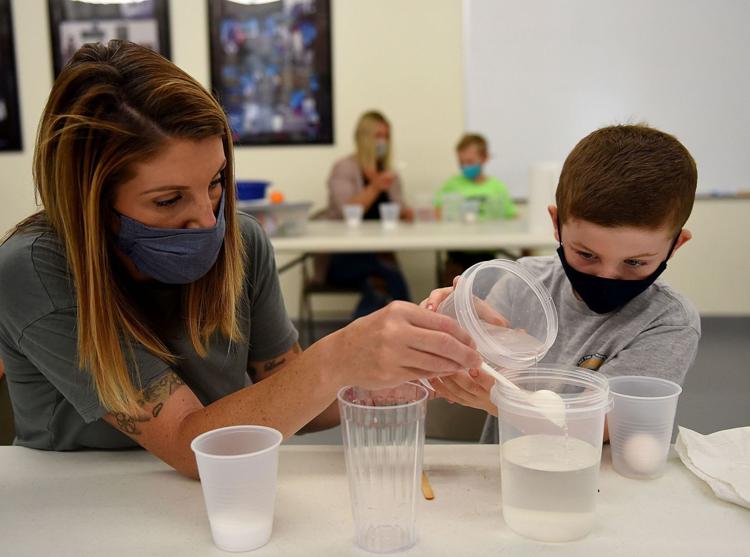 More than building robots
The process is slower, Whitney and other FIRST mentors agreed. But being able to bring the students together has been gratifying.
Robin Corbeil, a computer science teacher at Litchfield Middle School and FIRST mentor, said the students who gravitate to robotics and STEM activities need these programs — not just for an academic challenge, but for a sense of belonging.
Corbeil said creating that niche for students will be the bigger challenge this year, more than figuring out how a team working on Zoom can build a robot.
"For me it's not so much about the technology end of it this year, it's really about supporting those students who this is their soft place to land, this is their sport, this is where they belong."
Grossman said FIRST has been adaptable in the pandemic, understanding how much certain students need the competition. He said an engineering mentality with a focus on constant improvement has helped the group adapt to the pandemic.
"This is what we do at FIRST," Grossman said. "We solve problems."