CONCORD — City schools have agreed to pay $15,000 to the family of a former middle school student suspended in 2014 for raising concerns about Primo "Howie" Leung, the fired teacher facing criminal charges for the sexual assault of a student.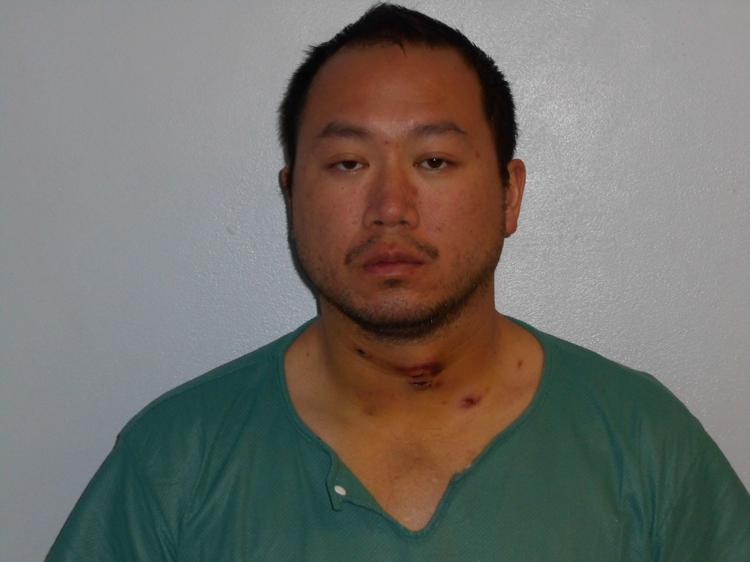 The suspended middle schooler, who will be a senior at Concord High School, had discussed Leung's behavior with another student and her parents in December 2014, months before Leung allegedly sexually assaulted a Rundlett Middle School student at a summer camp in Massachusetts.
Middle school principal Tom Sica suspended Ana Goble on Dec. 18, 2014, for "spreading malicious slander and gossip" about Leung, said Goble's mother, Kate Frey.
"In hindsight, this was heinous, really, how they handled this," Frey said. "There needs to be drastic changes in policies and procedures, and our community needs to feel safe again."
Frey said it's not up to her to decide if Sica, who earns $138,000 a year, should keep his job.
Asked about Sica's future with the district, Superintendent Terri Forsten said she will be meeting with the Concord principal early next week, after this week's end of year activities which include Senior Trip, finals, prom and on Saturday, graduation.
News of the settlement with Goble and her family was first reported Thursday by the Concord Monitor.
On Wednesday, the Concord School Board said it will seek an independent investigation into the Leung matter. In vague language, the board mentioned in a letter sent to Concord parents "an incident that was recently reported as occurring in December 2014." The letter also mentions allegations clearly brought forward in December 2018.
"Our purpose in this process is to determine if our policies and processes were followed in each instance, to learn from the investigation, and to consider relevant revisions to policies," reads the letter.
In early April, Concord police arrested Leung on a warrant out of Massachusetts that alleges the veteran Concord teacher abused a student starting in the summer of 2015.
The abuse allegedly started at a summer program at Fessenden School in Newton, Mass., where Leung worked with "helpers" from Concord, according to previous news accounts.
Under terms of the settlement with the Goble family, Concord schools must institute training for teachers and administrators in the district on sexual misconduct, Title IX discrimination, and the proper way to address student complaints.
Also, school district officials will meet privately face-to-face with Goble and her parents to ask forgiveness. Of the settlement amount, $2,500 covers attorney fees and another $2,500 for counseling for Goble.
"It was one of those few outcomes that didn't turn into World War Three and Four, and the district recognized it has to shape up," said Scott Harris, the family's attorney.
In Harris' April 30 claim letter to the district, he said Goble was in seventh grade when she noticed that Leung had been grooming a select group of girls for his student ambassador program.
Leung had them eat lunch in his classroom rather than the cafeteria, they went on field trips, and he selected a few to become helpers at Fessenden over the summer.
He spent time alone with one of the girls and invited her to his home. When Goble asked the girl about the relationship, she shunned Goble and blocked her on social media. On Dec. 18, Sica called Goble and her parents into her office.
"As a 'reward' for her acuity in perceiving Leung's cultivation of several of the other young teen girls in her class (and the one in particular he later allegedly raped), and the courage to raise that concern, Tom Sica suspended Ana on the spot," Harris wrote.
Sica is now principal of Concord High School. He started the job in 2016, the same year that Leung moved from Rundlett to the high school.
When she returned from the suspension, Goble faced stigmatization from the clique of Leung girls. Leung degraded her publicly and gave her low grades, the letter said. Frey said the retaliation carried over to other teachers, who did not take her complaints of bullying seriously.
She was branded a liar, Harris' letter reads.
Goble was 13 at the time, Frey said. When Concord police contacted the family two months ago to ask questions about Leung, Frey and her husband, Quentin Goble, apologized to their daughter for accepting Sica's suspension and not pushing back, she said.
"Now she feels vindicated," Frey said. "She knew she needed to come forward. I'm in awe of her strength."
Last December, several Concord High School students reported seeing Leung, who had moved to Concord High School, in a car kissing a senior girl, the Concord Monitor has reported. The district investigated and classified the behavior as inappropriate but not criminal, given the girl's age of 18.
Concord school officials did notify the state Department of Education, which immediately notified Concord police. That spawned an investigation that led to Leung's arrest.