Vice President Mike Pence praised New Hampshire teachers and school administrators Monday, saying Granite State educators are "setting the pace" regarding efforts to transition to remote learning in response to the COVID-19 pandemic.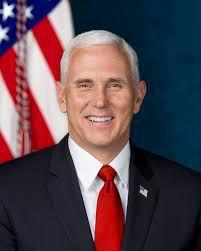 During a briefing by the the Coronavirus Task Force late Monday, Pence said U.S. Secretary of Education Betsy DeVos and the Department of Education are setting up a website and best practices for K-12 distance learning.
"And she actually told me that the states of Florida and New Hampshire are really setting the pace for K-12," said Pence.
Monday marked the first day of remote learning in all school districts across the state, after Gov. Chris Sununu ordered all public schools closed through at least April 3, when the state will reevaluate.
"Under the leadership of Governor Chris Sununu and Education Commissioner Frank Edelblut, New Hampshire teachers had the flexibility and capability to make New Hampshire's distance learning program lead the nation," said Joe Sweeney, communications director for the New Hampshire Republican State Committee.
"With national recognition upon New Hampshire's innovative and successful approach to dealing with COVID-19, we expect more eyes will turn to Governor Chris Sununu's steady and responsible leadership during this unprecedented era."