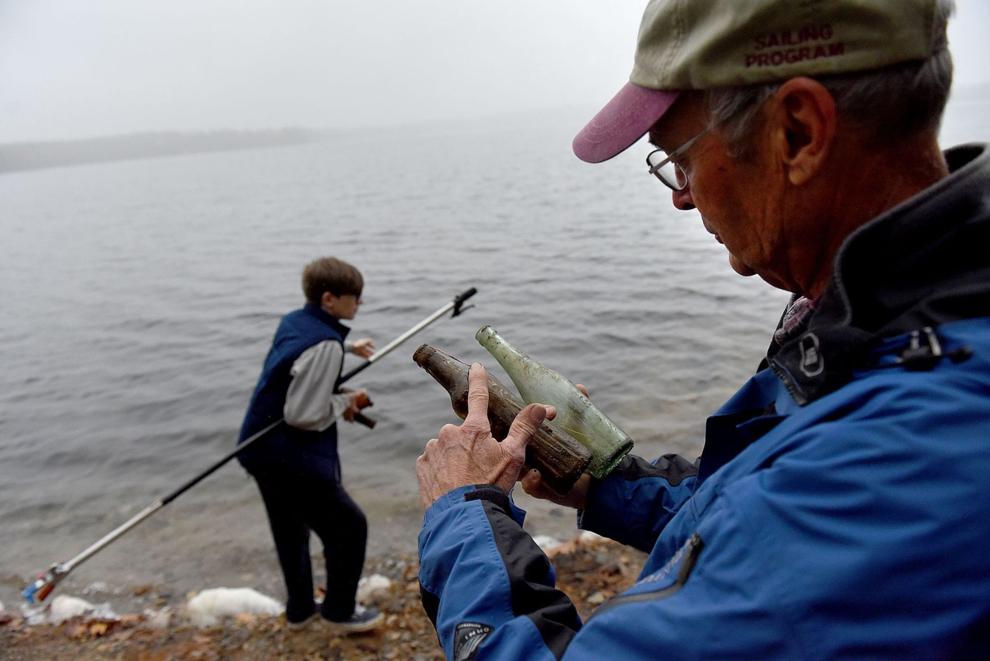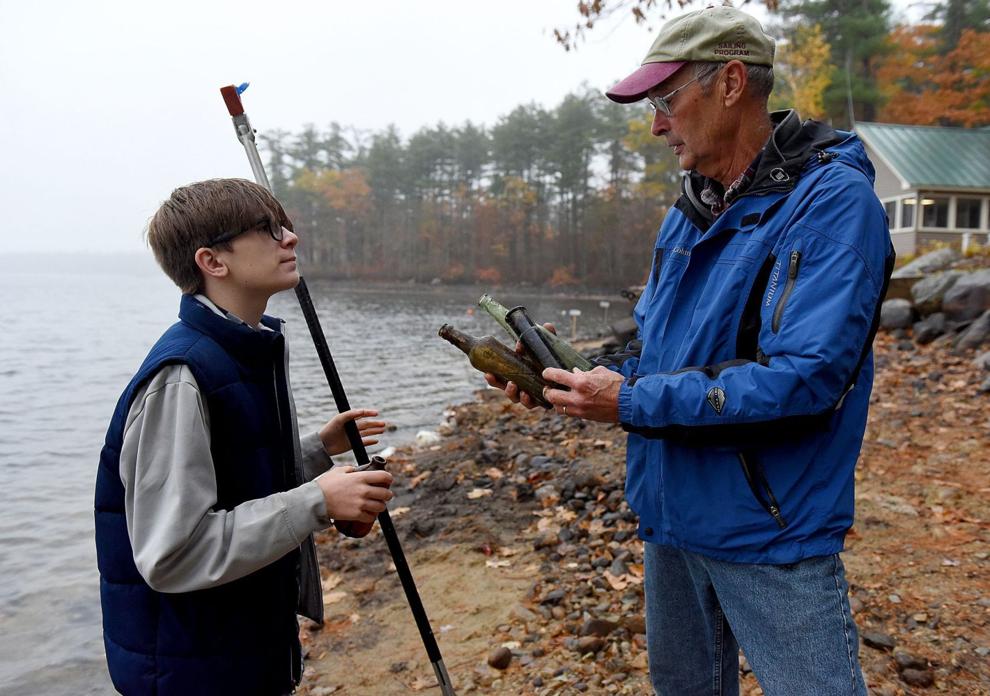 Long-held secrets revealed themselves this summer and fall, as the level of Lake Massabesic retreated due to the extended drought.
One of those secrets: The drinking water source for much of southern New Hampshire hosted a lot of beverage-driven festivities in the days of old.
That secret was hidden in the muck and shoreline waters of the lake.
The amateur archeologist who uncovered the long-submerged artifacts is Nate Andrus, 14. While visiting with his grandparents at the Massabesic Yacht Club, Andrus pulled an estimated 100 bottles, many of them antique beer and whiskey bottles, from the lakebed.
He also found a pair of knives and fishing equipment.
"I looked over, and I saw down in the water something silver. I thought it was a coin," said Andrus, a high school freshman who lives in Wilmington, Mass. "I was kind of interested. I was not sure what it was. When I got it out, I was really interested."
It ended up being a titanium-bladed diver's knife in a locking sheath, lying in about 3 feet of water.
Andrus, the grandson of Auburn residents David and Susan Jenkins, used the yacht club's long-handled wreacher/grabber tool to fish many of the items out of the water. Manchester Water Works prohibits swimming and most other forms of human contact with Massabesic water to limit contamination of the public water supply.
Many of the antique bottles had their labels embossed into the glass.
Andrus' first find was Green Mountain Ginger Ale, which was likely bottled in the 1940s, according to Susan Jenkins' internet research.
He found a Sanitary Milk Co. bottle with a telephone number — S5160. He recovered a beer bottle emblazoned with the brewer's name and address: John Cullity, 33 Central St., Manchester.
Also found: a bottle with the name PJ Flaherty, 41-45 Central St., Manchester.
Other rescues include a vintage Anheuser-Busch bottle and an hourglass-shaped Coca Cola bottle.
One half-buried Pepsi bottle was still capped. The contents sprayed everywhere when Andrus uncapped it.
"I'm kind of surprised we found the diver's knife. All the other bottles, it was interesting to look back," Andrus said.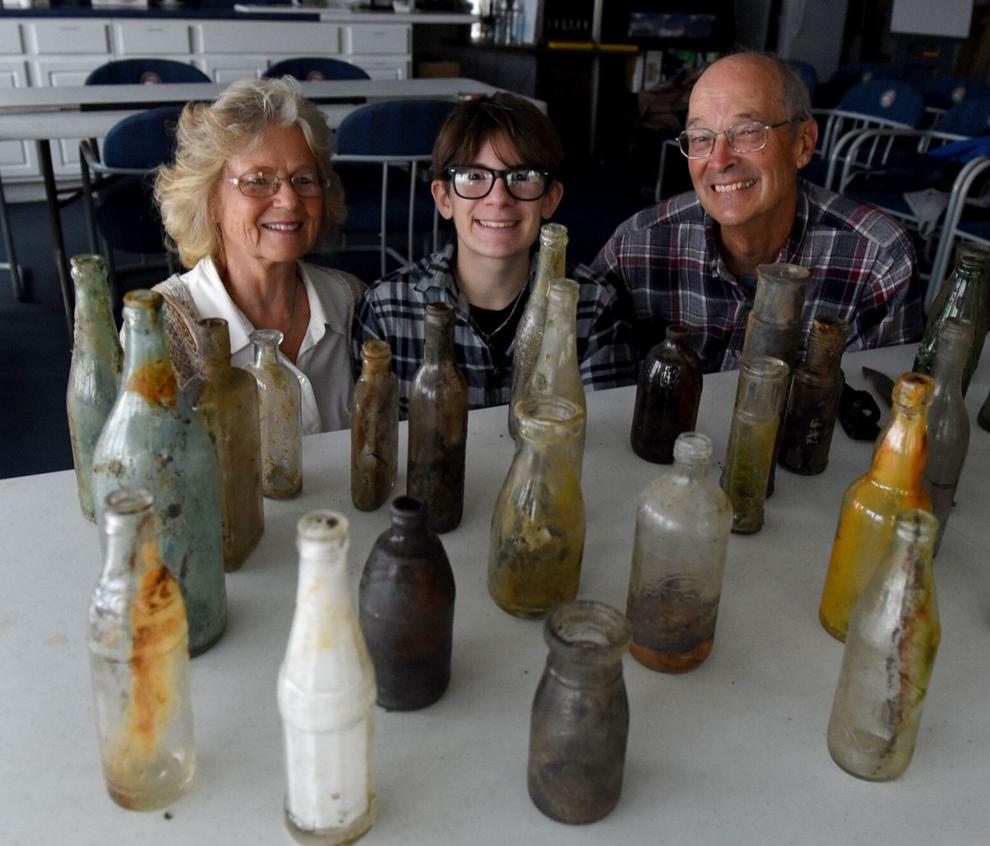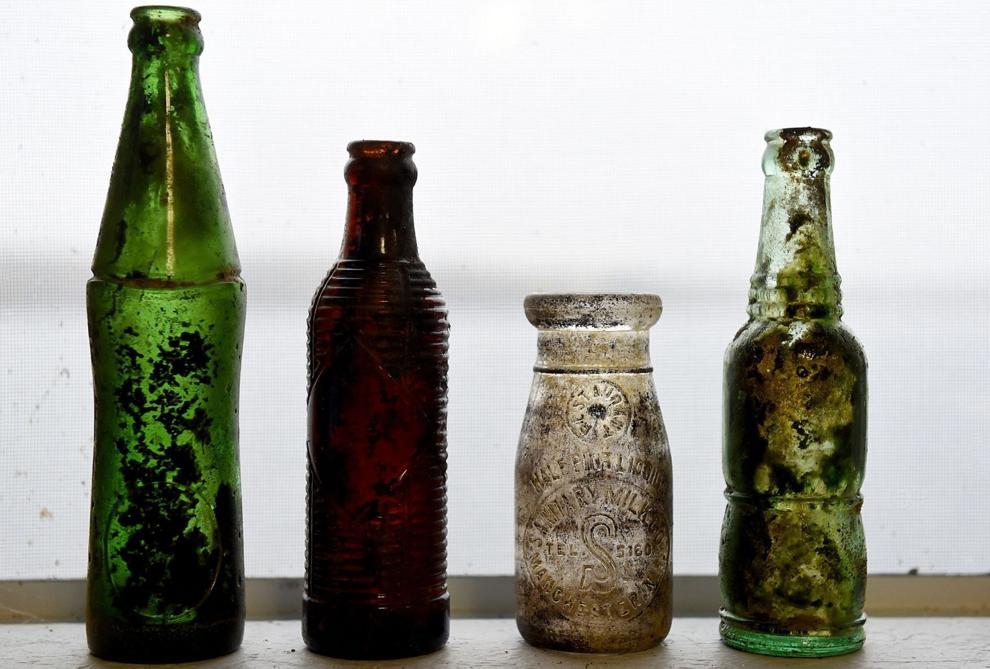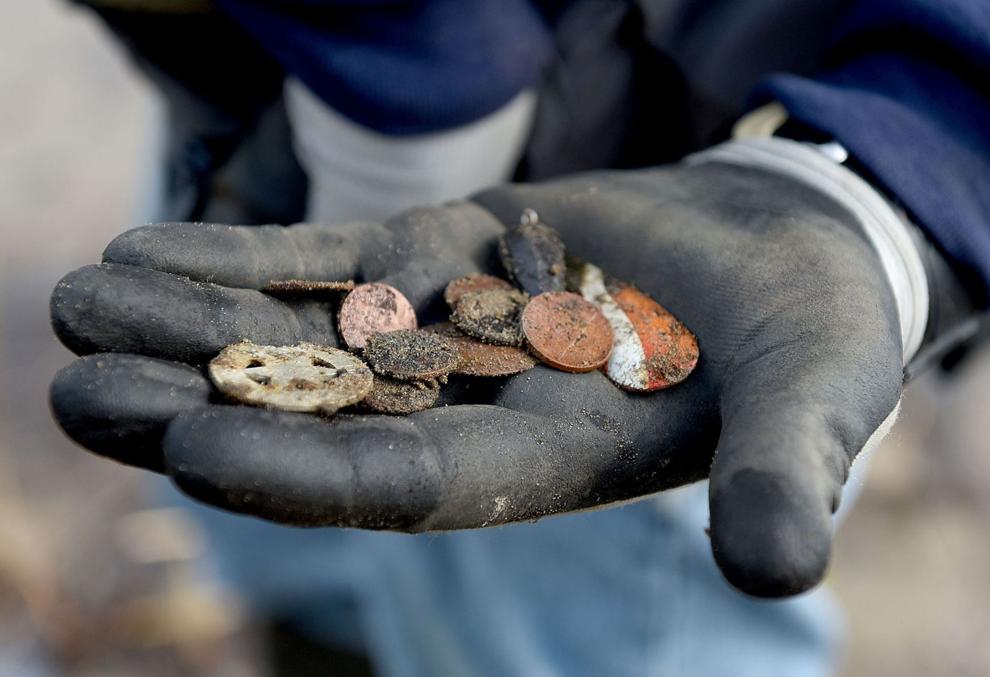 Record low water
The haul comes from a lake at record low levels.
Philip Croasdale, director of Manchester Water Works, said the lake was as far as 58 inches below capacity this summer, topping a record of 50 inches below set in 2016.
The water level was so low that Water Works could not use its normal gauge to measure the lake, which is at the water treatment plant boathouse. The boathouse was high and dry.
"It's a very shallow shoreline," Croasdale said. "If the lake goes down 1 to 2 feet, it exposes a lot of shore."
Lake Massabesic drops drastically in the summer because water consumption doubles during the summer months to as much as 20 million gallons per day, he said. During eight months of the year, the lake fills up; during the other four months, the lake loses water, Croasdale said.
He was not surprised to hear about the old bottles. Hundreds of cottages were on the lake in the 19th century when Manchester Water Works slowly started buying up shoreline. By the end of the century, MWW raised the height of the dam, and the lake's water level rose about 3 feet, he said.
Many New Hampshire lakes do not experience such drastic changes in water levels, according to Tom O'Brien, president of NH Lakes.
On the other hand, late fall is the season that drawdowns are done intentionally on many lakes across the state. The state Department of Environmental Services lists about 65 lakes that will experience manmade drawdowns of anywhere from 2 to 7½ feet.
Such drawdowns take place in the fall and are done for a number of reasons: to repair docks, to maintain dams and to make room for spring rains and runoff, he said.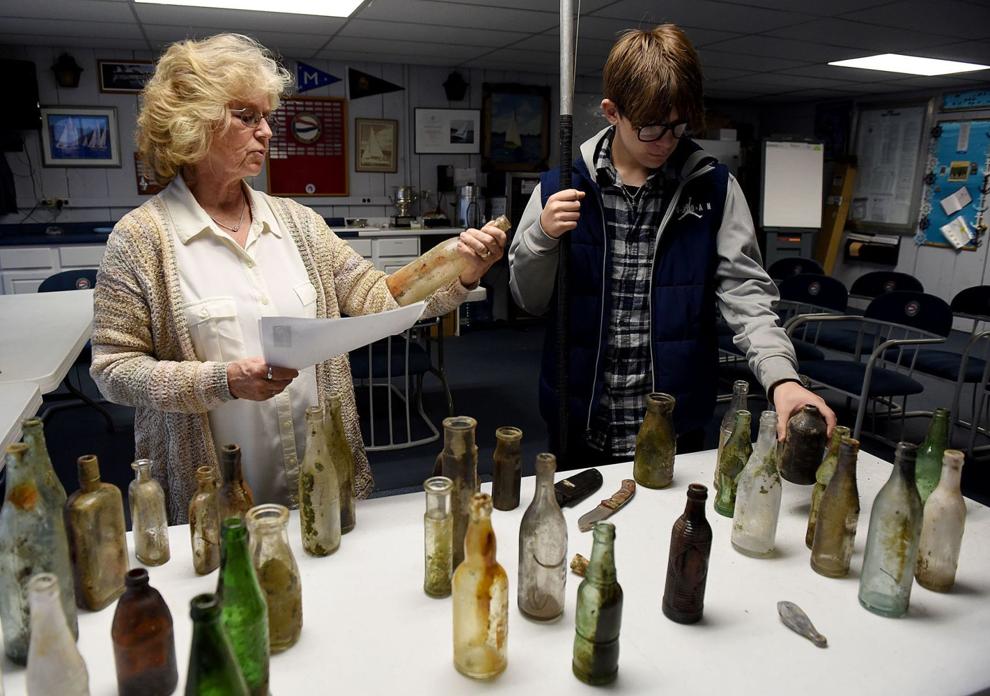 Bottle water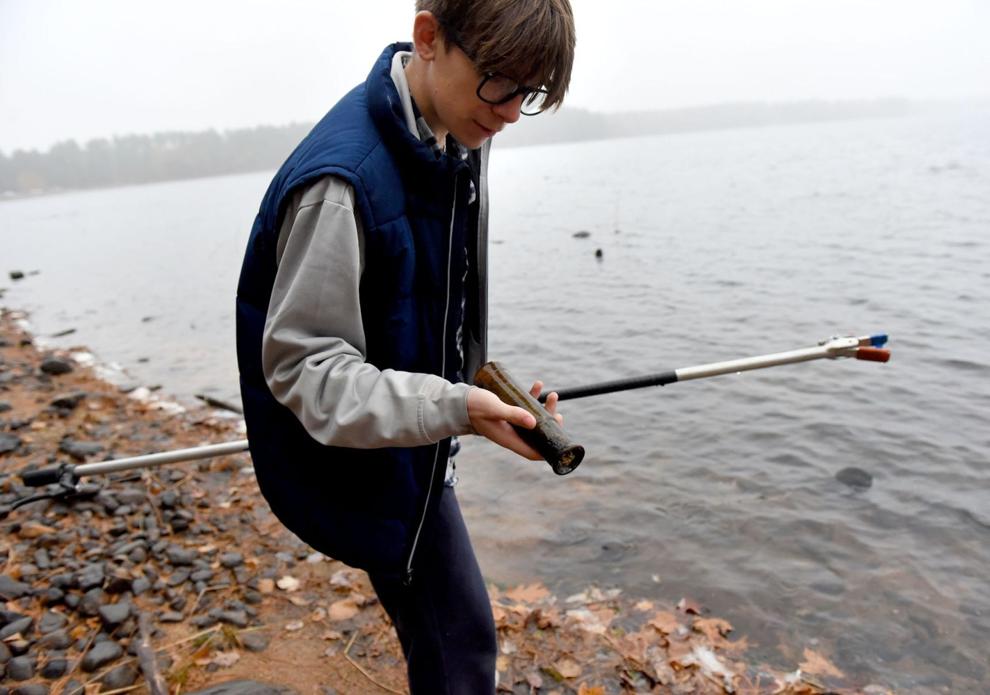 Andrus said most of his discoveries were in water about 1½ to 3 feet deep. In a normal year, the water in those spots would be about 8 feet deep or so.
After pulling a lot of bottles out from around the yacht club shore, Andrus and his grandparents took to kayaks and paddled to Deer Neck, a popular launching spot.
They spied the hull of a burned boat in about 11 feet of water and they found some bottles, Susan Jenkins said. But the largest haul came from just off the yacht club.
"People who threw them in the lake back then didn't realize they'd be sitting there for that long," Andrus said. He and his grandmother are now pricing the items on internet sites such as eBay and deciding what to do with them.
All in all, the search and recovery provided an adventurous weekend for a teenager who said he spends most of his free time skateboarding, playing video games, target practicing and attending school remotely.
"Once he found that knife," David Jenkins said, "he was off and running."