MANCHESTER — City aldermen have unanimously approved a request for $7,500 to train peer counselors and recovery coaches as Acupuncture Detoxification Specialists (ADS) in Manchester.
Ward 3 Alderman Tim Baines said he supported approving the funding, following a presentation before the Aldermanic Committee on Drugs, Alcohol, and Youth Services.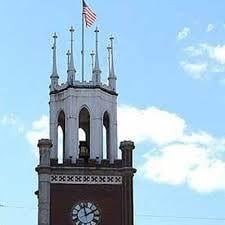 "We've had several presentations on ear acupuncture and its benefits," said Baines. "Many people are reaching out to me in support of this. I think this will be a great return on investment."
ADS trainer, Laura Cooley of Orford submitted the initial request for funding in January. Cooley is the only ADS trainer in New Hampshire and Northern New England affiliated with the National Acupuncture Detoxification Association. She and Manchester acupuncturist Elizabeth Ropp gave educational presentations before the Committee on Drugs, Alcohol and Youth Services in December, then another formally requesting funds in June, joined by friends who are in recovery.
"The mayor and aldermen understand the profound need for wellness services," said Cooley. "By facilitating this they are focusing on promoting hope."
"Ear acupuncture is a treatment improvement protocol recognized by SAMSHA to support recovery," said Jeff Davis, a Manchester-based Licensed Drug Counselor and NAMI New Hampshire's provider of the year. "It's been shown to stop the progress of PTSD especially in crisis situations. This treatment proves to be cost-effective in the hands of peer counselors and recovery coaches."