I t's getting tougher all the time.
Keeping up with technology can be daunting, even for younger people — the latest cellphones and tablets, "smart" TVs, QR codes for restaurant menus, new streaming services and social media platforms.
For some older folks, it can be downright dizzying.
Gwen Cote of Manchester remembers a much simpler time. "When I was a kid, you only had to dial four numbers," said Cote, who grew up in Massachusetts.
Starting Oct. 24 — two weeks from today — Cote and everyone else in New Hampshire will have to dial the 603 area code to make any in-state call — even local numbers.
Cote was among a group of savvy seniors who gathered at the William B. Cashin Senior Activity Center on Manchester's West Side for bingo last Wednesday afternoon. They all seemed to know about the coming need to dial 603 for every number, and most had already updated their contacts in their cellphones to include the 10-digit numbers. (Some admitted their adult children had helped with that).
"I knew what was coming so I changed them," said Claire Roy of Manchester. "I read it in the paper."
Here's why that change is happening:
Ten-digit dialing for all local calls is part of the nationwide implementation of a new "988" number to reach the National Suicide Prevention and Mental Health Crisis Lifeline.
Starting next July 16, dialing "988" will route the call to the crisis line, which currently is reached by dialing 1-800-273-TALK.
In New Hampshire, 988 is an exchange in Portsmouth.
Hence the change to 10-digit dialing here and in the 34 other states (plus Guam) that have 988 exchanges.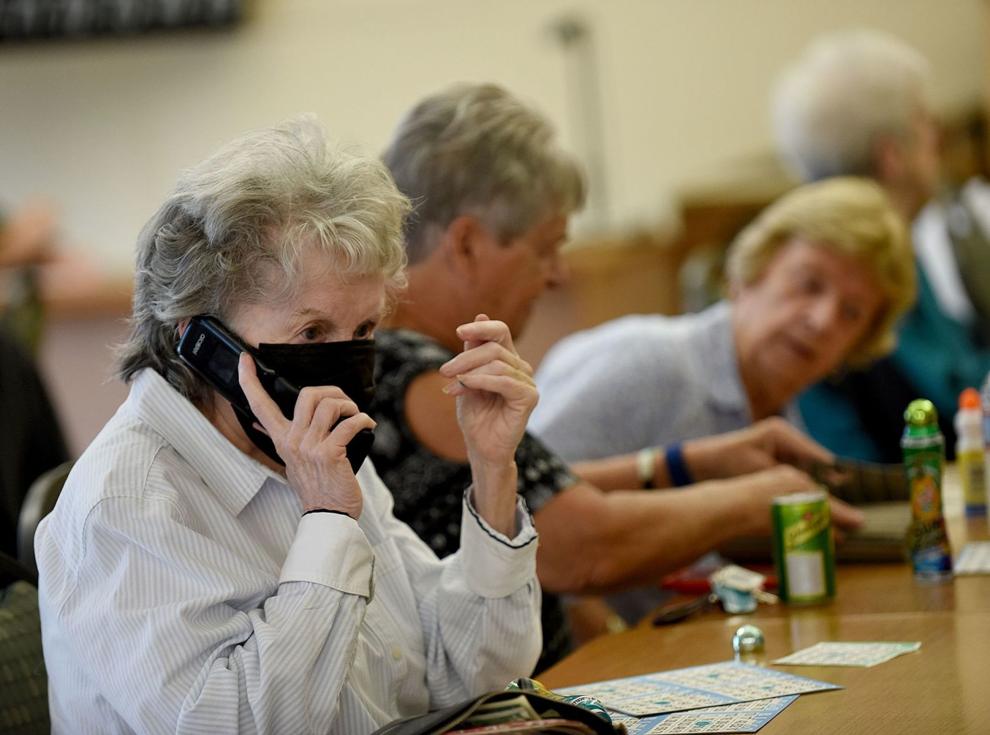 Phones for phone calls
Many of the players at the Manchester bingo game last week had smartphones, but a fair number of older-style flip phones were also in evidence.
Jeannette Leclerc of Manchester was an early adopter of mobile phones. She retired from the accounting department at NYNEX, the former phone company, which gave employees a good deal on phones, she said.
"You can't be afraid" of new technology, she said.
Leclerc uses a Verizon Kyocera flip phone.
She tried to switch to a new smartphone recently. "It was asking me too many questions," she said. "I brought it back."
Julie Belair, who volunteers at the Cashin center every Wednesday, figures her flip phone is at least 15 years old, but it's just what she wants.
"I have a phone so that if I need help I can phone someone," she said. "I don't want any of that other stuff. I've got enough on my computer."
Belair, 91, said she doesn't text. "I've gone past that stage in my life," she said.
But there's another change coming next year that will affect Belair and many others in New Hampshire.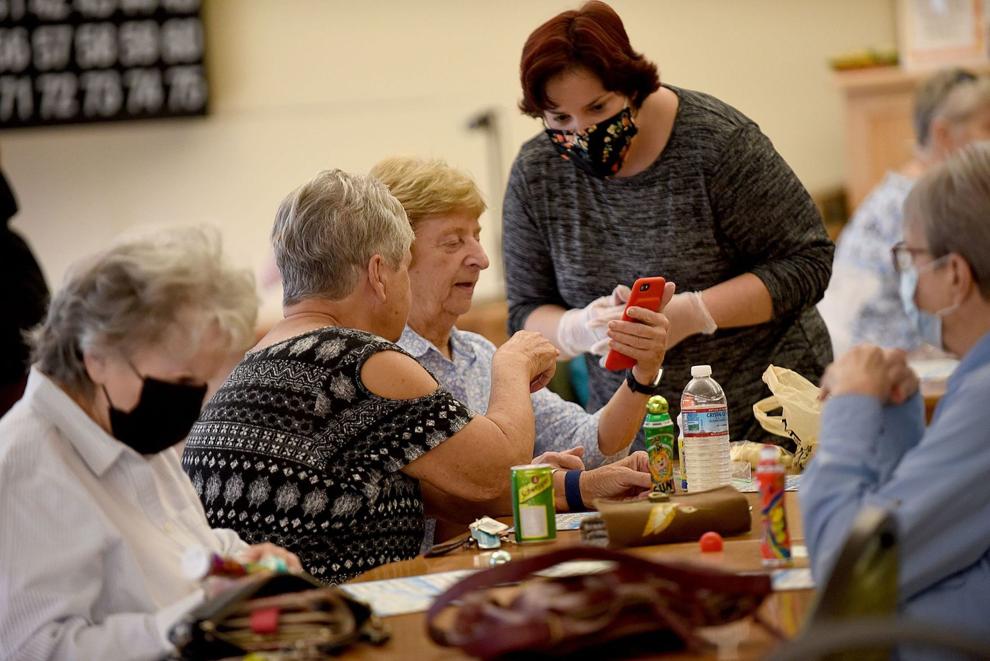 'Gee, what's a G?'
Wireless communication companies are shutting down their older 3G networks to make room for 4G and 5G services. As a result, many older phones that use 3G networks will stop working.
Belair was aware of the change to 10-digit local dialing, but the cessation of 3G networks was both news to her — and a mystery.
"What's 3G?" she asked with a laugh.
The "G" stands for generation. "3G" refers to the third generation of cellular networks, which was cutting-edge just a few years ago. Now 4G is the standard, and 5G is coming.
Carriers promise faster speeds that will greatly improve video streaming and web browsing, enhance public safety and support the development of automated vehicles.
According to the Federal Communications Commission, major mobile carriers are set to shut down their 3G networks to make room for more advanced services by the following dates in 2022:
• T-Mobile (which merged with Sprint in 2020): Jan. 1 for Sprint 3G, June 30 for Sprint's LTE network and July 1 for the T-Mobile network.
The FCC urges consumers to contact their carriers to learn whether their phones and other connected devices such as tablets, smart watches, home security systems and certain medical devices are currently using 3G network services. Each company also has information on its website about which devices are affected.
Some devices may only need software updates, but other consumers may have to upgrade their phones and other devices, the FCC said.
On its website, T-Mobile says customers who relied on Sprint's LTE network likely won't have to get new devices, but they will have to replace their SIM cards with a T-Mobile SIM card.
"Rest assured that if you're affected, T-Mobile will contact you," the website states.
Cote said she hopes her flip phone still works after next year. She doesn't want a smartphone.
"This is perfectly fine for me," she said. "I have a computer at home. That's all I need."
Lifelines for seniors
Todd Fahey, state director of AARP New Hampshire, said reliable and affordable telecommunication services are key to helping people age in place, something 90% of Granite Staters say they want.
"Let's be clear: They truly are lifelines in many cases," Fahey said.
Companies have a responsibility to communicate with customers when change is coming, he said. "It's really important that people have full information and time to respond to proposed changes," he said.
Regulatory agencies such as the FCC need to make sure that happens, he said, "to ensure that notice and time for consumers to be switched over to new technology, and continuity of essential services, can be achieved."
Jonathan Isacco, area sales manager for New Hampshire at USCellular, said his company has invested $9.4 million in its wireless network in New Hampshire for 4G and 5G.
But USCellular doesn't have a date for shutting down its older 3G network, he said.
"It's going to be an eventual shutdown over the next couple of years," Isacco said. "Our customers in New Hampshire don't need to worry about that as a pressing issue."
"That transition is not going to occur without us over-communicating with our customers about that," he said.
The company will offer "promotional considerations" — good deals — to customers who have to upgrade their phones, "understanding that it is a change that they may be making as a result of a change that we're making," Isacco said.
As for the 10-digit dialing change, in addition to updating contacts, Isacco advised consumers to make sure that any auto-dialing device, such as medical alerts or alarm systems, also have updated 10-digit phone numbers.
Credit earned
Don't sell seniors short, says Lori Fortini, the program leader for Dartmouth-Hitchcock's Aging Resource Center.
After the pandemic lockdown, her program helped a lot of older folks learn how to use Zoom for appointments, Fortini said.
"It was amazing how resilient and how adaptable they were with a little coaching," she said. "They just need a little confidence boost and they need to have somebody assure them that they're not going to hit a button and blow up their computer."
This is a generation that remembers party lines, using letters for phone numbers and relying on operators to connect calls, Fortini said. The 10-digit dialing won't be a challenge for most seniors, she said.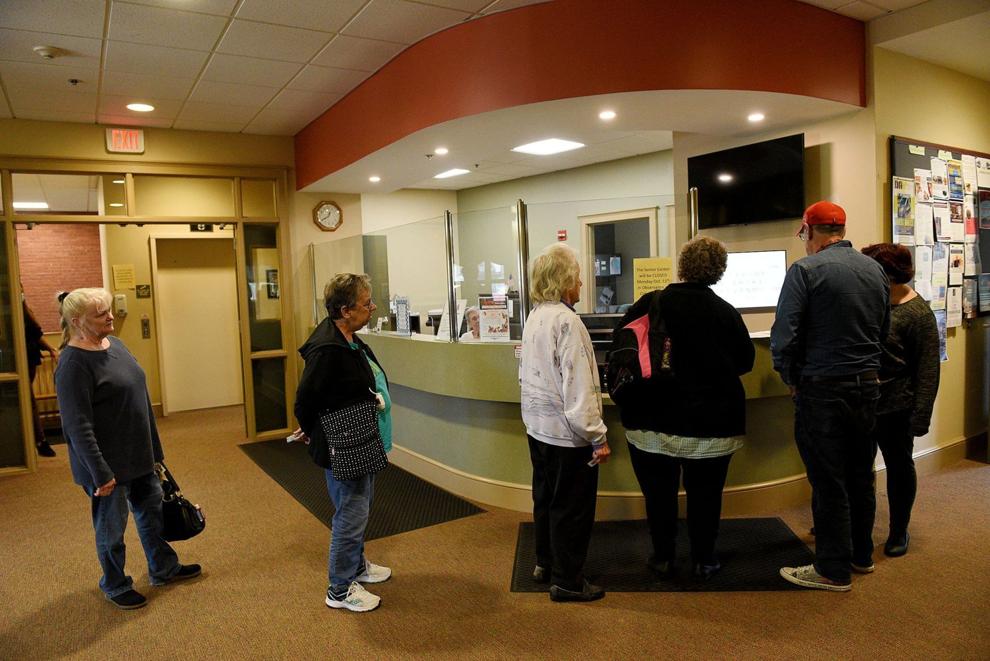 "They've made a lot of adjustments on their telephones already, and I don't think this one will throw them for a loop," she said.
The shutdown of 3G networks may be more challenging, she said.
"The biggest issue is if their cell phones are too old and they have to upgrade," she said. "Hopefully there will be some assistance to get new cell phones, or they'll have somebody in their households that can help them."
Avoiding 'a big fight'
Some seniors are truly savvy about technology; they're often the ones who host family Zoom gatherings. But others just want a telephone, Fortini said
"They don't need to know how to stream Netflix on their phone," she said. "We would encourage people to give them only what they need."
D-H's Aging Resource Center enlists students from Hanover and Lebanon high schools to help seniors with their tech questions.
Sometimes having help from a third party is better than relying on family members, Fortini said.
"That's partly why our high school students are so popular, because people will come in and they'll say, 'My son tried to help me and we just got into a big fight.'
"Going to a neutral person does seem to help with that."
Fortini's advice for adjusting to changing technology: "Patience and humor."
"Everyone will have to get used to this," she said. "We tell people that everybody can learn. It just takes a little time."
New technology can be daunting for everyone, USCellular's Isacco said.
Consumers shouldn't be embarrassed about asking for help, either from their local wireless store or tech-savvy friends or relatives, he said.
"Don't be afraid to ask the question," he said.
Isacco likens it to a favorite saying of his grandmother: "How do you eat an elephant? One bite at a time."
"The same goes for technology," he said. "You don't need to learn QR codes and streaming and 4G and 5G all at the same time.
"Taking it in small pieces makes it less daunting."