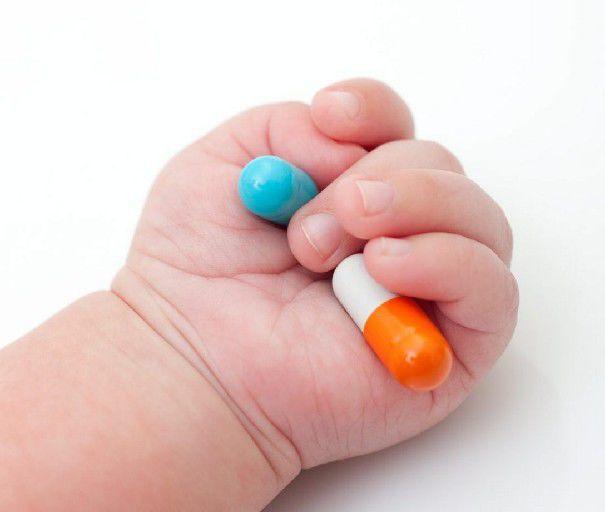 Five babies born exposed to illegal drugs and then sent home have died over the last 15 months, according to New Hampshire Child Advocate Moira O'Neill, who on Tuesday announced a wholesale review of procedures involving follow-up care for drug-exposed newborns once they leave the hospital.
The review will be the first ever for the Office of Child Advocate, which was created last year as an independent arm of state government to monitor and critique child protective services. The review will concentrate on what happens after a drug-exposed newborn goes home.
"This does appear to be a high number of deaths," said O'Neill, the child advocate for the state. "We need to understand if we are seeing a trend among at-risk infants and whether our child welfare and public health systems have the resources they need to address it."
The Division for Children, Youth and Families is also reviewing the issue independently.
The Child Advocate does not indicate how the children died. Outside of the deaths, another 11 drug-exposed babies suffered subsequent "critical incidents," including serious injury to themselves or the death of a parent.
State law requires doctors to notify DCYF in such cases, as well as cases involving fetal alcohol syndrome. DCYF cataloged 466 "child born drug exposed" reports in 2018, 508 in 2017.
DCYF does not remove the child from the home, O'Neill said.
Rather, state policy requires an "enhanced response assessment." The policy mandates at least four face-to-face visits, a 60-day assessment period, and a safety plan that includes referrals to community providers and parental participation in substance abuse treatment.
"People don't lose their babies. DCYF doesn't take their babies. People figure out what support the family needs so the babies and family are healthy. The primary goal is how do we help this family," O'Neill said.
She said that studies show that home visits are successful. Sen. Jeb Bradley, R-Wolfeboro, has introduced legislation to cover home visits under the Medicaid program.
Another successful factor is a safety plan, which improves a child's chances even if parents are active users, O'Neill said.
But her office has received complaints that families do not frequently follow safety plans or they are not meaningfully monitored by DCYF, the office said. The failures could be due to caseload volume, lack of expertise or inadequate resources.
In the case of the child deaths, DCYF had opened a neglect assessment for the two drug-exposed kids who went home and later died in 2018, according to the child advocate. One had been exposed to cocaine, the other to suboxone, amphetamine and methamphetamine.
Both assessments were closed as unfounded; one of the two children was the subject of subsequent assessments. The other three deaths also involved families with closed assessments, but O'Neill's office provided less detail.
O'Neill stressed that DCYF wants to change its image as a police-like agency to a conduit for public health programs.
At Elliot Hospital, about 80 of the 1,800 babies born there a year are exposed to opioids.
Not all were addicted, according to Dr. Jessica McIntyre, the Elliot pediatric hospitalist.
About 50 percent of the mothers on suboxone have babies who suffer from addiction-related symptoms; 75 percent of mothers on methadone give birth to babies with symptoms.
But most mothers on those long-acting opioids are in some kind of treatment, and those drugs are associated with better outcomes for the family and mother.
If a mother is an active user of heroin or fentanyl, the likelihood of addiction-related symptoms increases, she said.
"It's hard to say what is the worst drug. It's all about how many times they are exposed," McIntyre said.
When screenings point to drug exposure, the hospital keeps the mother and baby for five days to see if Neonatal Abstinence Syndrome develops, said Dr. Holly Mintz, a pediatrician and chief medical officer at the Elliot.
If no symptoms develop, the baby leaves and social workers and pediatricians provide follow-up care, Mintz said.
Children born with addiction issues face increased risks of developmental and behavioral challenges and hearing and visual problems, Mintz said.
The work of the Child Advocate Office will include a review of the DCYF database, a review of state and federal law and policies, interviews with DCYF staff and research into successful policies in other states.
It should be completed by July 1 and submitted to DCYF and the Oversight Commission on Children's Services.