I t's Memorial Day weekend, and — rightfully so — we honor the military men and women who died in service to our country. Memorials exist throughout our city, and country, in their honor.
Two weeks from now, state officials will unveil a different memorial — a memorial to people who died performing a different service: The guys who build the roads we drive on and sidewalks where we walk. Collect the garbage we throw out. Keep our water and sewers flowing. Clear our roadways of snow and ice.
Their work is hard and dangerous. And when state officials dedicate the New Hampshire Public Works Employee Memorial on June 5, the name of Albert Pinard of Manchester will one of the 36 engraved into eternal granite.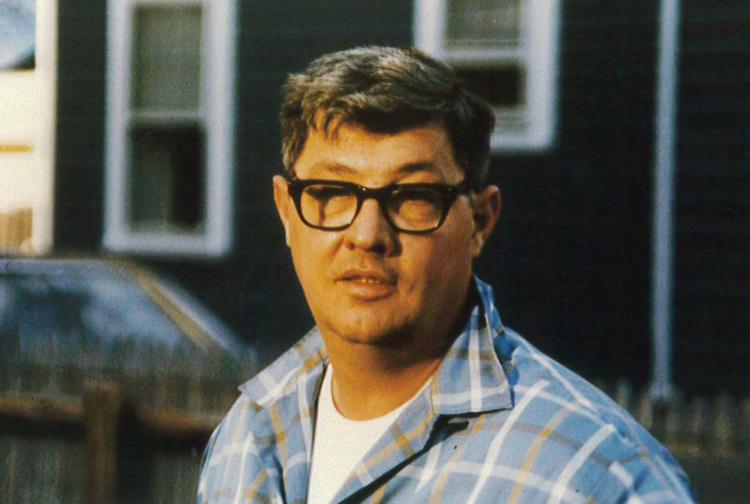 Pinard was 44 when he was riding on the back of a Manchester trash truck in 1977. Back then, Highway Department trucks did double duty — trash collection and snow plowing — and so their front ends were fitted with heavy frames to carry a snow plow. Descending the steep hill on outer South Elm Street, the truck hit a dip in the road, the front end hit the pavement and the truck slammed to a stop.
Pinard was catapulted off the back and landed on his head. He died within a few hours at the old Sacred Heart Hospital, never regaining consciousness.
He left a family of four children. The oldest had just graduated high school; the youngest was 8.
Daughter Monica Walton, who is now 57, was 16 at the time. She remembers getting the call at Memorial High School and an anguished wait for a ride home.
Pinard was a devoted father who took his kids fishing and on a rugged week-long camping trip every summer in the White Mountains, Walton said. On Sunday mornings, he walked his kids to early Mass at the old St. Theresa's Church and then treated them to breakfast.
The family had a single car — a station wagon — and owned a house on Flint Street.
Back then, a guy could work at the city Highway Department and his wife could work part-time, and a couple could get by and raise four children.
"It affected all of us," Walton said of her father's death. "He missed a lot of our lives, but we were thankful for the life we had with him."
USA Today reports that refuse collection is the fifth most dangerous job in America, based on fatality reports compiled by the U.S. Bureau of Labor Statistics.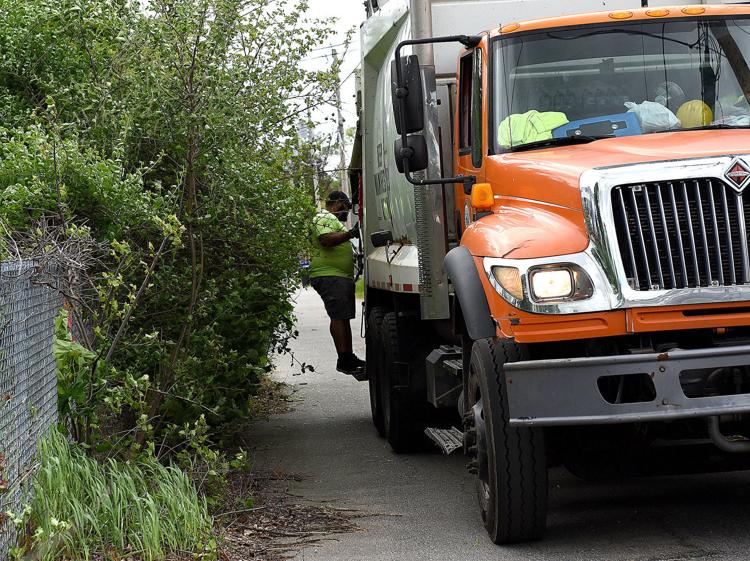 Other public works related jobs — trucking, construction and grounds work — are in the top 15.
Police work, which earns all sorts of plaudits for the sacrifice and dangerous work of officers, ranks 18th.
"You're out there in the elements, you're behind a truck, you're at the mercy of drivers," said Bob Neveu, solid waste superintendent for the city of Manchester. Neveu is Pinard's nephew. He credits Pinard with convincing him to apply to the city. He retires in July after a 46-year career.
A memorial at the city Highway Department, erected in 2012, lists the names of 12 Manchester public works employees who died on the job.
Gov. Chris Sununu and the Executive Council are expected to be on hand for the dedication of the memorial, which includes a garden of flowering perennials, a brick walkway and a row of 24 shovels, to signify the on-call nature of the job.
Ten years in the making, the $300,000 memorial was funded through monetary and in-kind donations from local public works departments, employees, road-building companies and design consultants.
Neveu said Pinard was a big guy, about 6 feet tall with hands the size of hams.
He was proud of his work for the city. And trash seemed to be part of Pinard's DNA. While he was working at the city landfill and refuse collection, his brother Edward was starting Pinard Waste Systems, which today bills itself as the largest independently owned solid waste collection and disposal company in New Hampshire.
Pinard had started like everyone back then, "throwing cans" as they call it at the highway yard. When the opportunity arose, he moved up to be a laborer at the city landfill, and then the cherished job of truck driver.
Truck drivers got overtime by plowing snow. And the job is easier; a driver can sit in the cab driving while the new hires are outside throwing trash.
But Pinard realized that the refuse collectors needed experience driving trucks, so — like other drivers — he would give them a turn at the wheel and take his turn throwing cans, Neveu said.
And that meant jumping on the foothold at the back of the truck and riding to the next stop. That's what he was doing when the accident happened.
The Highway Department's solid waste division shut down for his funeral, and his fellow refuse collectors formed an honor guard outside the church.
Ned Desrosiers, the superintendent of sewers for the city, also worked alongside Pinard.
"He was a gentle giant," said Desrosiers, who will be retiring soon, like Neveu. Pinard also knew how to enjoy his work.
"To be blunt and honest, we'd share a beer in the cab once in awhile," Desrosiers said. "He was a good man."