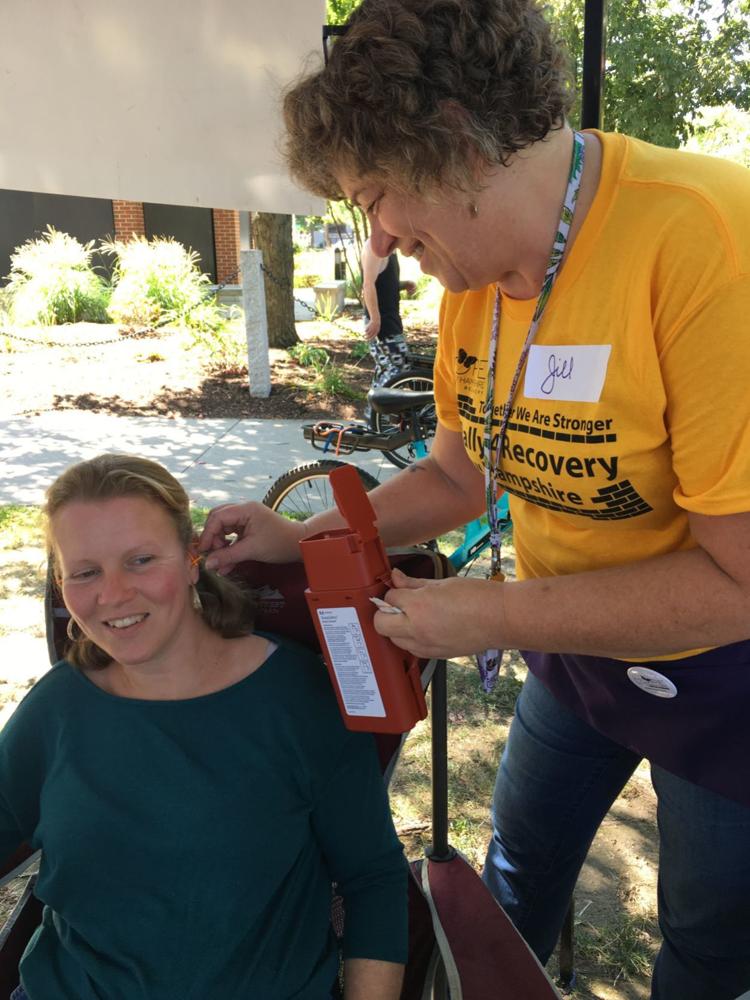 After 10 weeks of being closed, Ashley Oberg will be able to bring back a few clients for classes starting June 1 at Barre Life, her small fitness studio on Elm Street in Manchester.
She said the space can only fit six to seven socially distanced people for barre classes, maybe eight for yoga.
"It's a very small amount, but it's better than nothing!" Oberg said. She has already marked spaces on the floor with tape, and stocked up on cleaning supplies.
Yoga studios and other small fitness centers like Oberg's can start classes again on June 1, as long as people stay 8 to 10 feet apart, and in groups of fewer than 10 people. Gyms will be allowed to bring in clients for one-on-one training and small group classes on June 1 under the same restrictions.
Oberg put out a poll on Instagram to gauge how her clients felt about coming back and said most reported feeling comfortable with a group fitness class. Oberg said instructors who don't yet feel comfortable in groups can keep teaching classes online.
"I think we're just going to take it day by day and see how people are feeling with coming out in public," Oberg said.
The state's guidelines require a 30-minute space between classes for cleaning, so Oberg said she plans to alternate in-person classes with virtual classes — which she said really took off during the pandemic. The virtual classes kept the studio's numbers steady through the pandemic, Oberg said, with locals and people from all over the country tuning in to classes.
Personal care businesses, including nail salons, massage therapists, acupuncturists and tattoo artists also will be allowed to open June 1, as long as they follow guidelines issued Friday by the state.
In a press briefing Friday, Gov. Chris Sununu said these businesses will be allowed to reopen in part because social distancing and stringent sanitizing is more easily enforced in these settings.
"These are just first steps," Sununu said. He acknowledged that not everyone will be happy with the restrictions, but said they were not arbitrary. "The guidance is mandatory," Sununu said Friday. "We have to keep customers and employees safe."
"I'm cautiously optimistic," said Ryan Ouellette, a piercer who owns Precision Body Art in Nashua. He said tattoo artists and piercers have always sanitized surfaces and equipment, but measures to deal with an airborne illness — like wearing masks — will be new for the industry.
Ouellette said he plans to start working through a list of about 100 clients whose appointments were cancelled after the governor's first stay-home order was issued in March before he starts taking new appointments.
Sununu has not yet set a date for gyms to re-open for customers to use equipment on their own. He said instructors and trainers can make sure equipment is clean if there are small groups than if customers are milling around from machine to machine.
Kathy Twombly is excited to reopen her Laconia acupuncture studio on June 1 — and get back to the patients who need her help with ailments from chronic pain to post-traumatic stress. Twombly said the guidelines will make her halve the number of patients she sees at Gate of Life Acupuncture. She does not know if she can sustain the business that way.
"But at least they'll be able to get in," she said.