MANCHESTER — Before the coronavirus crisis hit, Therese Tardif's family had planned a big party for her 99th birthday on Tuesday.
But a bash at the Puritan Backroom, like last year, was out of the question. And since the governor halted visits to nursing homes earlier this month, Tardif's children and grandchildren could not visit her at Mt. Carmel Rehabilitation and Nursing Center.
Drawing inspiration from families of elders around the country, Tardif's family decided to celebrate just outside the nursing home's window.
"Let's give it a shot," said daughter Judy O'Donnell.
O'Donnell rallied her siblings to hold Tardif's birthday party just outside their mom's window.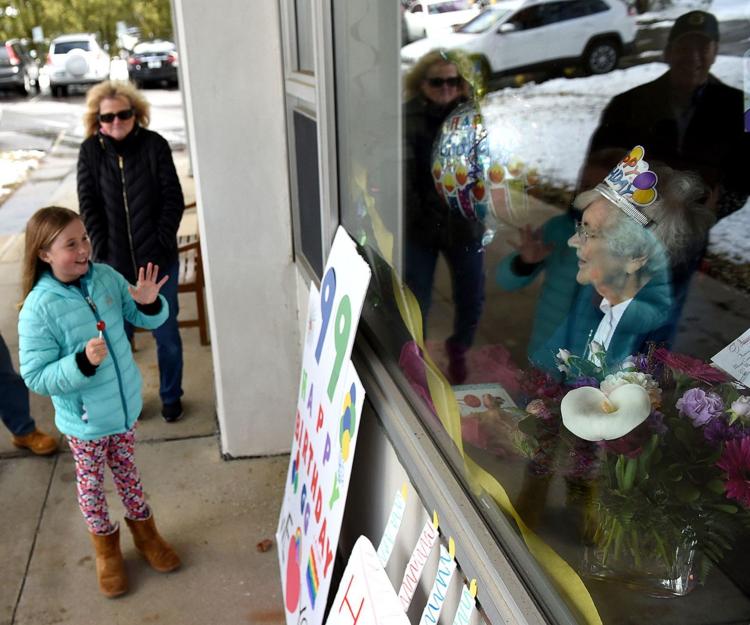 Four of Tardif's seven children, a grandchild and two great-grandchildren gathered outside Mount Carmel on Tuesday afternoon, with a few in-laws tagging along.
Around 1 p.m., they sang "Happy Birthday" outside. On the other side of the glass, nursing home staff perched a paper tiara on Tardif's head and presented her with a cake.
Tardif stood against the picture window, and pressed her hand to the glass.
Linda Zapora, another daughter, said it was hard to be able to see her mother but not touch her. They could not hear her voice clearly through the window, could not give her a hug. But Zapora said her mother is most worried about keeping her family safe.
"She understands," Zapora said."I wish we could come in and see her. And she says 'No, no I don't want you to get sick.'"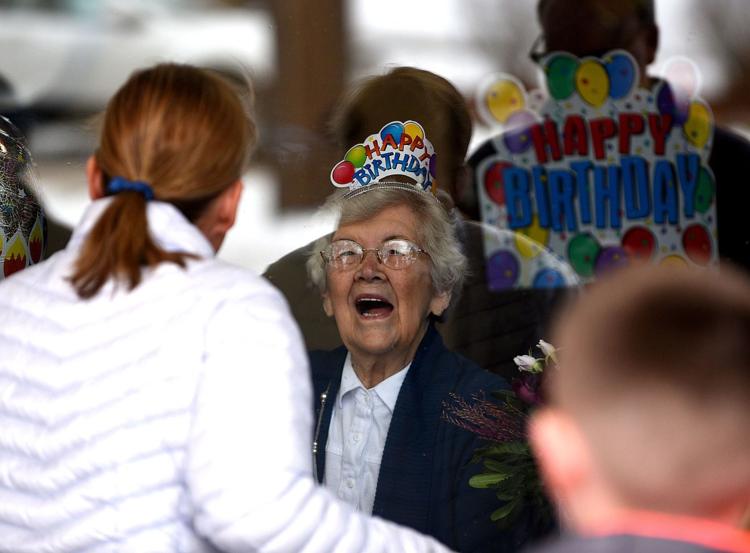 After about 20 minutes outside the window, the family dispersed. Back to remote work, back to homeschooling. As they got in their cars, Zapora's husband, Tom Zapora, called out.
"Can't wait 'til we have a party again!"