Dentists across the state hope to get back to doing elective procedures as soon as possible — and not only to make money.
Since last month, dental offices have been open only for emergency procedures. But elective procedures put on hold can quickly turn into emergency situations, said Michael Auerbach, executive director of the New Hampshire Dental Society.
"We are starting to see a real growth in emergency cases because people have been waiting too long," he said. "We're anxious to get back and see our patients to help them get the care they need and get back on track with their oral health."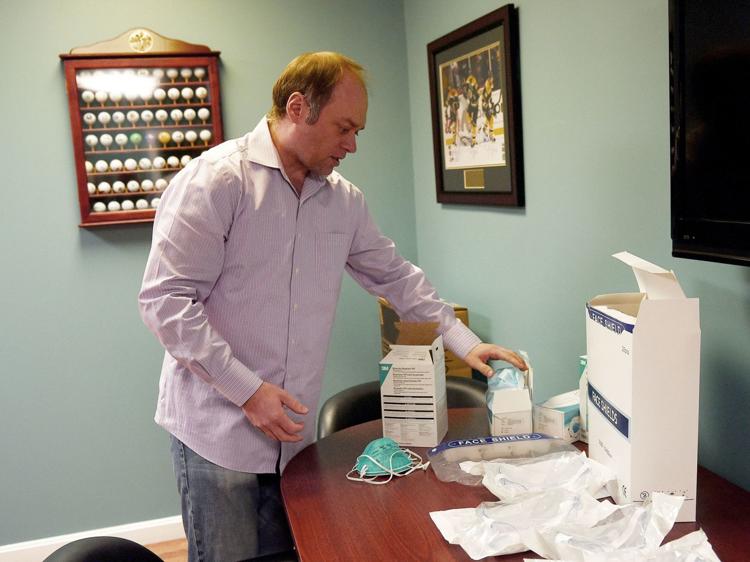 Some changes will likely include interviews over the phone before appointments, temperature checks and redesigning waiting room layouts. Recommendations include removing magazines and toys — at least for now, Auerbach said.
A group from the society presented at the Governor's Economic Reopening Task Force last week. While the society hopes health care will be included in the first phase of the reopening, they'll defer to the task force's recommendations.
The society, which has 760 members, is "carefully researching the best and most effective tools that we can utilize" alongside the Centers for Disease Control and Prevention and American Dental Association, Auerbach said.
Lindsey Jackson, a dentist for North Country Dental and president of the society, said the opening of dentist offices will be gradual. She agreed there has been a spike in emergency visits.
"We're trying to get dentistry back in a functioning mode so we can treat these patients to avoid an oral health crisis that is building," she said.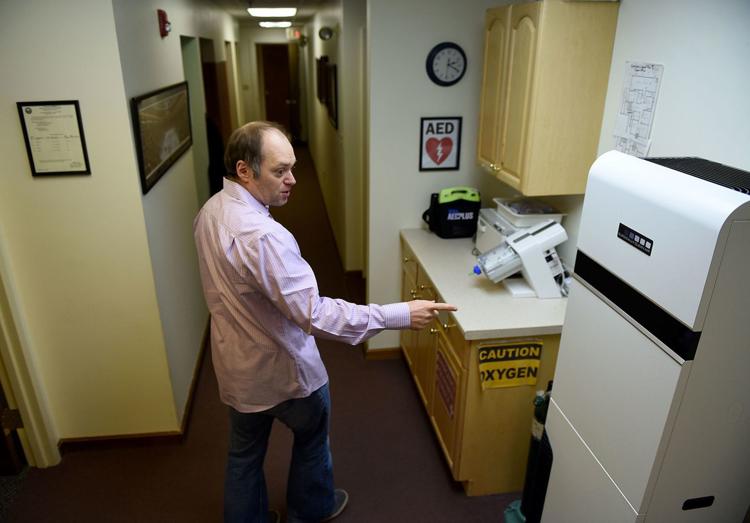 Some elective procedures such as filling a cavity are not optional.
"While we are deferring treatment, these cavities are getting larger and they're getting deeper," Jackson said. Eventually, it could lead to more advanced treatment such as an extraction or a root canal, which could have been prevented.
"Some of these patients have been waiting previously. Say someone was scheduled to be seen in March and now we're in May; we've already deferred these treatments weeks and months," Jackson said.
Cosmetic treatments, such as teeth whitening, will be last to be rescheduled.
Emergency care might be needed if a patient is experiencing symptoms such as sensitivity, shooting pain and swelling, Jackson said.
Anthem Blue Cross and Blue Shield in New Hampshire last week announced a virtual dental care program through The TeleDentists.
"In as little as 10 minutes, consumers can then meet with board-licensed dentists who will assess their needs and recommend care options, such as prescribing medication to local pharmacies or referring them to local dentists," a news release reads.
The ADA guidance is focused on "the short-term management of dental practice during the COVID-19 pandemic as some offices return to providing non-emergent care," according to the ADA guidance.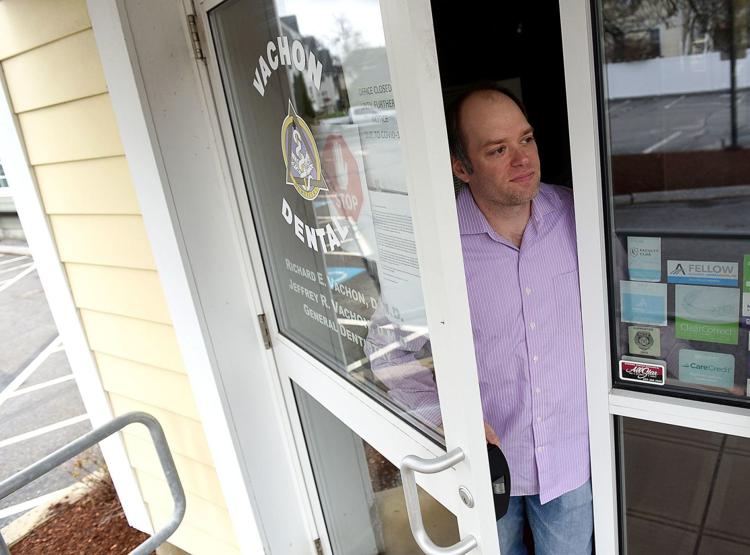 The move last month to see only emergency patients helped limit the number of patients in the office and conserve personal protective equipment (PPE) being used at hospitals fighting the coronavirus outbreak, Auerbach said.
"When dentists open up, you are not going to see a flood gate and every waiting room filled with people," he said. "You are going to people who have been given appointments that are spread out enough to account for the new reality. We are going to see a lot more, but it is going to be under a very controlled environment based on the recommendations of the CDC and the ADA."
The opening of dental offices and services they offer will depend on the PPE, with some products still being in short supply.
Some of it will be distributed through the Federal Emergency Management Agency (FEMA), Auerbach said.
Dentist practices will have to coordinate with all staff to make sure new procedures are met.
"We are going to be having a lighter schedule with limited staff to get everything rolling back and making sure we have all our practices tied down and we're comfortable seeing patients more regularly," Jackson said.
Procedures for patients making an appointment will vary practice to practice, but will likely include a screening over the phone, a temperature check and proper using property hygiene at the office.
"Waiting rooms are probably going to be a little bit different I expect, that is going to change office to office," Jackson said.
In a note to patients, Kalil & Kress Family and Cosmetic Dentistry in Nashua is having patients wait in their cars and call the office when they arrive.
"We will come out to get you when we are ready to bring you directly to the treatment area," the note reads. "If you have your own mask and gloves, please have them available when we come to get you. If you do not have a mask and gloves, we can provide them for you."
The ADA guidance includes a chart on how to best use PPE to stay protected, it shows combinations of surgical masks, N95 respirator masks and face shields.
"Using the full ensemble if you will, you are really going to lower your risk and be able to treat your patients regardless of what pathogens they may be carrying," Auerbach said.
Northeast Delta Dental, a dental insurer based in Concord, purchased 100,000 KN95 masks to be delivered to its network dentists, according to Tom Raffio, president and CEO.
"Each dentist and oral surgeon will receive at least 50 KN95 masks completely free of charge, and larger offices will receive many more," he wrote in an email.
Auerbach is also delivering equipment to various practices.
In recent decades, dentists have dealt with the H1N1 flu pandemic and the domestic HIV/AIDS epidemic, Auerbach said.
"A reality is that out in the world there is always going to be some new illness," he said. "It is important to prepare for it."