The Nashua Board of Public Health has unanimously recommended that the city require restaurant patrons and customers in retail and grocery stores to wear face coverings as the COVID-19 pandemic persists.
"I wholeheartedly support and strongly recommend that masks be mandatory," said Stephanie Wolf-Rosenblum, a board member.
"We have to try something," said board member Charles Cappetta.
The proposed city ordinance, which was unanimously endorsed during a virtual meeting Wednesday, will be tweaked before going to the full Board of Aldermen for a vote.
Face coverings were not recommended for children under 2, but the board said children 2 to 10 should be urged to wear face masks.
There were some concerns about the feasibility of younger children wearing masks, as well as other children who may have sensory issues, autism or other challenges.
However, "no 3-year-old is going to be arrested for violating this," said attorney Steve Bolton, corporation counsel for the city.
The idea is to encourage voluntary compliance, he said.
Nashua Police Chief Mike Carignan said the primary focus should be on educating the public about the importance of wearing face masks.
Still, he said the police department will need some way to enforce the ordinance, if it is approved by aldermen.
"Even though it is going to be difficult, I do think it is going to be worth it," Alderwoman Jan Schmidt said.
The Associated Press reported this week that Salem is considering requiring everyone over age 2 to wear a face covering in indoor public spaces or face up to a $200 fine.
A provision in Nashua's proposal states that once a restaurant customer is seated, they may remove their mask.
Although the city does not expect to eliminate the spread of the disease, the mask ordinance could reduce how seriously people are affected and create a safer environment for employees as well as consumers, said Wolf-Rosenblum.
Alderwoman Linda Harriott-Gathright said not everyone in Nashua is wearing a mask while grocery shopping, and some people are not following one-way directional signs in store aisles.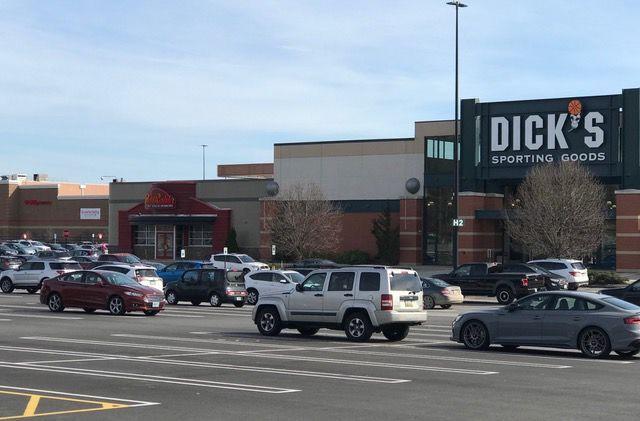 "It has been a challenge, to be honest with you, here in Nashua," she said. "I am very happy that we are even considering that Nashua become a mask city, and particularly because we are a border town."