An intensive-care nurse at Elliot Hospital in Manchester on Tuesday was the first New Hampshire resident to receive the COVID-19 vaccine, in front of news cameras and state officials.
Heidi Kukla and four other front-line medical workers took the shot just outside the doors of the hospital. Sitting at a table across from a colleague, she took off her fleece jacket, rolled up a sleeve of her blue scrub and received the shot.
"I know a lot of people have reservations about getting the vaccine," Kukla said. "But I can assure you there is absolutely nothing worse than being a patient on a ventilator in an ICU anywhere in this country right now with COVID."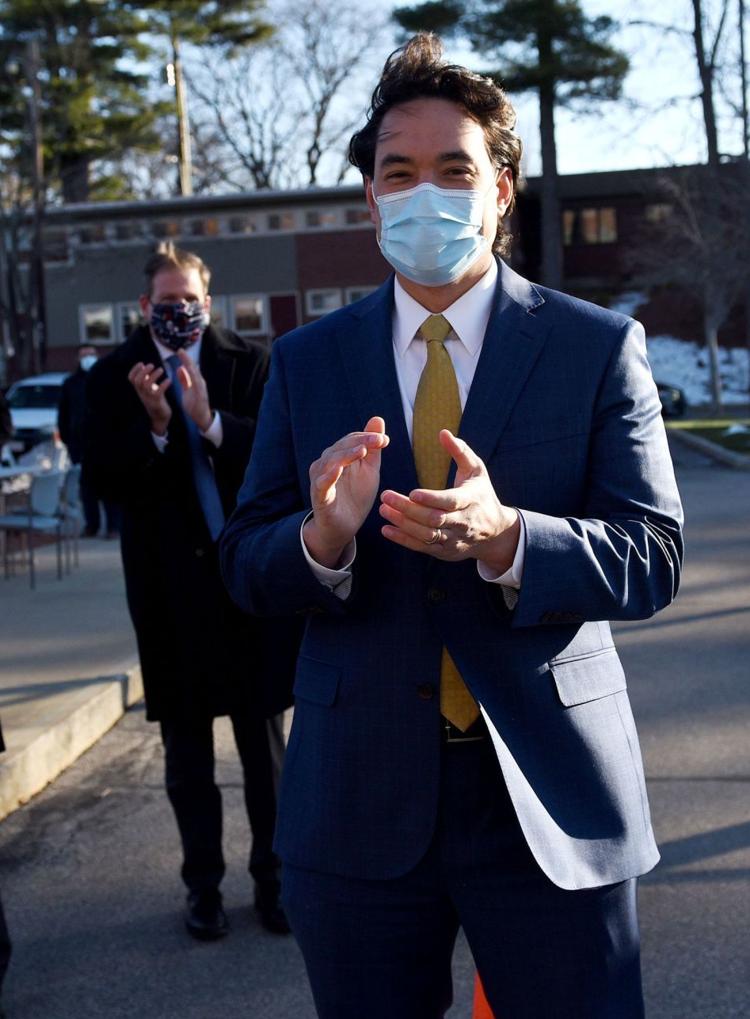 The public event took place a day after New Hampshire received delivery of 12,675 doses of the Pfizer/BioNTech vaccine. The state doses are being distributed first to at-risk health care workers and front-line clinical staff.
Meanwhile, nursing home workers and residents will have to rely on a separate, slower supply chain being arranged by pharmaceutical companies. New Hampshire officials said the state's allocation is not for nursing homes, including the state veterans home in Tilton, where 35 have died.
Vaccinations in long-term care facilities are expected to begin Dec. 21. That first round is expected to take three weeks to be completed.
"We certainly have a Plan B if for some reason we feel like it's taking too long to get it into the hands of the long-term care facilities," said Health and Human Services Commissioner Lori Shibinette. "We're going to give it another week or so and make sure that it gets going."
Elliot Health System President W. Gregory Baxter said the hospital received about 250 doses on Tuesday. Hospital administrators sent an email to randomly selected employees who work in high-risk departments urging them to get the vaccine.
As of Tuesday morning, 160 people had signed up.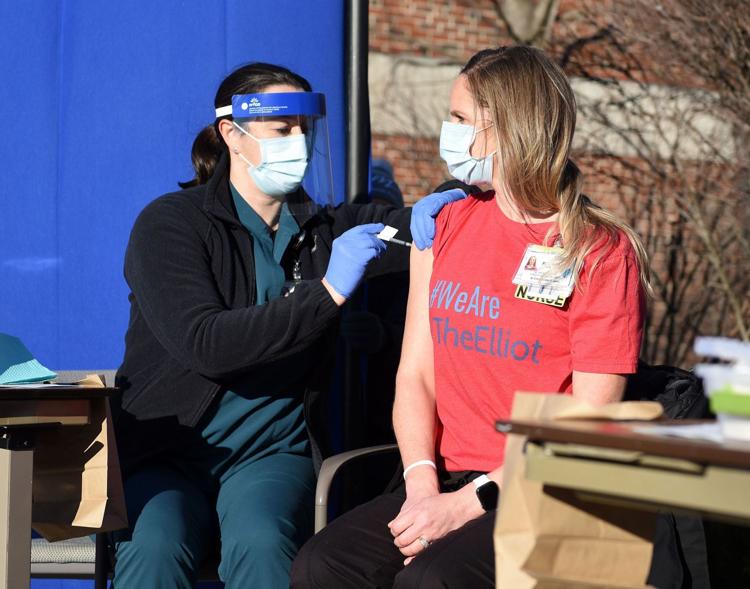 "I think it will make my job easier because I'll be less worried at home," said Michelle Bryan, a resource nurse in the hospital emergency department.
Gov. Chris Sununu was on hand for the rollout at Elliot.
"Today, not just in New Hampshire but across the country, this is the beginning of that light at the end of the tunnel," Sununu said.
He said the state should begin receiving the Moderna vaccine next week.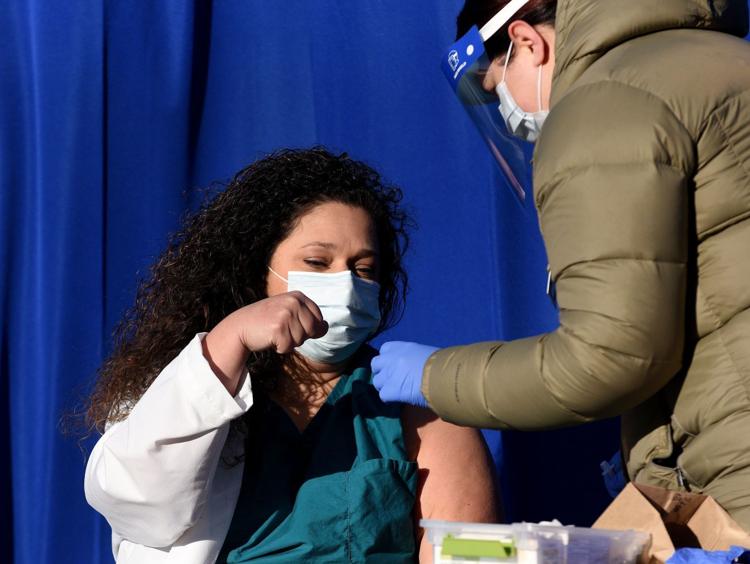 The Republican governor said he will step up when it's his turn.
"I know there's talk of elected officials getting their vaccine before those in a long-term care facility or before nurses," he said. "I think that's ridiculous, frankly."
Sununu said he's 46 and in good health, meaning he won't get it for a while.
In the meantime, mask-wearing and social-distancing will remain important for the next few months, he said.
"We can't get the vaccine out to a million people on Day 1," he said.
Shibinette, who said she will take the shot when it's her turn, said, "We need everyone to take this vaccine."