People living in the Upper Valley region found themselves sorting out a new quarantine order from Vermont this week that restricts travel to and from the New Hampshire side of the Connecticut River.
"It certainly caught us off guard," said Hanover Town Manager Juli Griffin.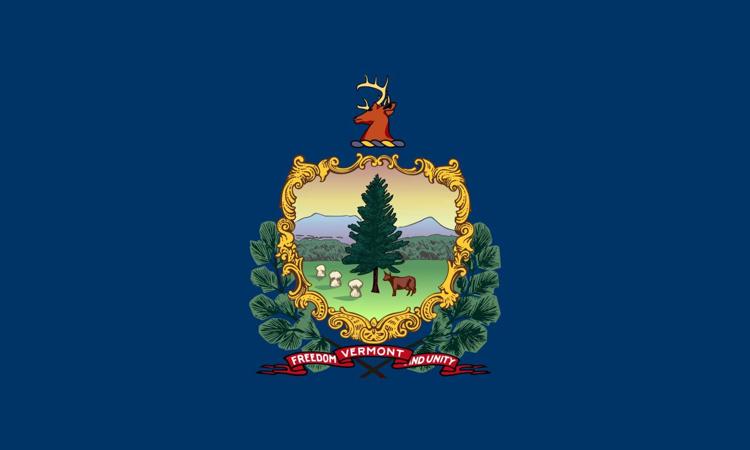 Vermont Gov. Phil Scott announced this week that New Hampshire's Grafton County is considered an elevated COVID-19 risk, and people traveling to or from that county for recreation or extended visits will be required to quarantine for 14 days when entering Vermont.
The Upper Valley region of Hanover and Lebanon, along with White River Junction in Vermont are deeply connected. The Dresden School District was the first interstate school district formed in the U.S. and encompasses Hanover and Norwich, Vt. Many residents live, attend school, work, and recreate in both states.
Scott's decision will not impact most activities, according to Lebanon City Manager Shawn Mulholland.
"I don't see it being a particular problem for us," Mulholland said. "We dealt with this issue before."
Lebanon saw its city hall renovation project get delayed in the spring during the first round of shutdown orders, which kept Vermont construction workers home. Scott's latest order allows people to work, shop, or attend school in either state without triggering the need to quarantine.
Audra Burns, media relations manager at Dartmouth-Hitchcock Medical Center in Lebanon, said that the order allows people from either state to seek medical care without the need to quarantine, too.
Dartmouth College is asking students and staff to curtail any social and recreation activity until the number of active cases in Grafton County drops to a safe level.
Griffin said people need to decide if they can still engage in normal activities. Going to a farmers market to shop might be OK, but crossing the river to go out to eat is likely not.
"It's times like this you realize you take that state line for granted," Griffin said.
Vermont already restricts travel to and from five other New Hampshire counties: Hillsborough, Belknap, Merrimack, Rockingham and Strafford. Scott issued the order restricting travel to Grafton County when 22 active COVID-19 cases were reported. Griffin said the increase in cases is largely due to ice hockey.
"We're seeing a lot of cases in Upper Valley connected to travel team hockey," Griffin said.
Griffin knows of one family with a child who has had to isolate three times already due to potential COVID-19 exposures related to youth hockey.
Upper Valley officials, including Hanover, were concerned enough about the ice hockey COVID-19 spread to ask New Hampshire Gov. Chris Sununu for help. He instituted a two-week ban on indoor ice hockey this week to try and stem the tide.
Even if the Grafton County cases come back down, Griffin suspects there will be a lot of mini-shutdown orders in the months ahead as the region deals with the ongoing pandemic.
"It's going to be like this all winter," Griffin said.