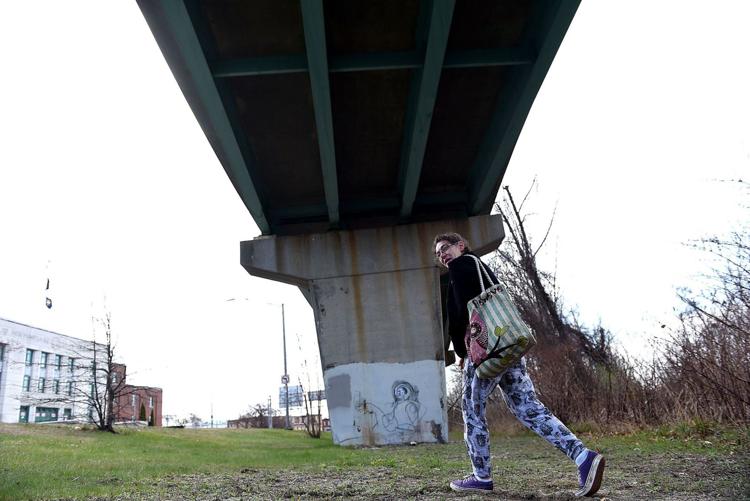 MANCHESTER — The number of homeless encampments around the city has multiplied in recent weeks, as people fearful of contracting COVID-19 avoid frequenting shelters.
City public health and safety officials are working with the state to develop plans to address the increase .
Last week, health workers started COVID-19 testing of New Horizons residents, performing the tests in a tent in an alley behind the homeless shelter. Given tight quarters at New Horizons, COVID-19 could spread rapidly through the population, officials say.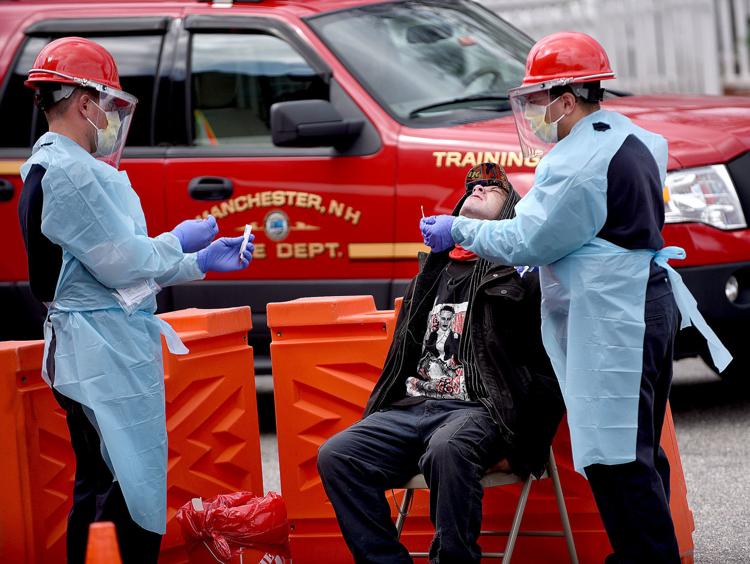 According to city health director Ana Thomas, 51 staff members and 99 clients were tested at New Horizons last week. Many of the results are pending.
Manchester Fire Chief Dan Goonan said the city had planned to open a second shelter at St. Casimir School on Union Street to help alleviate social distancing concerns at New Horizons, but those plans changed when two people tested positive for COVID-19.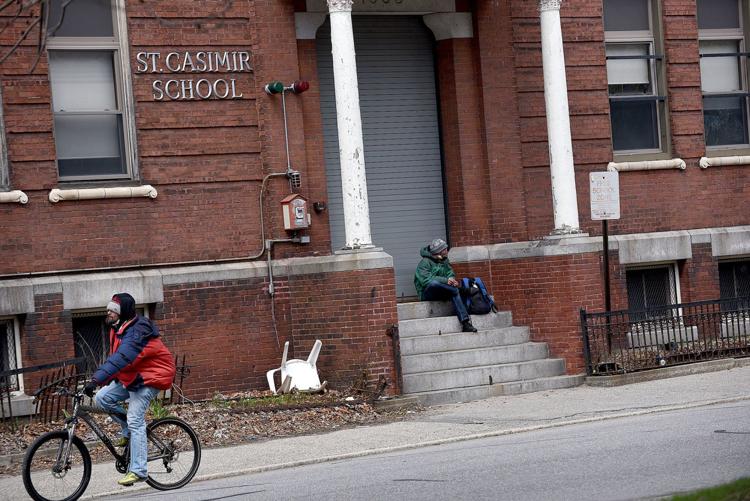 "We had about 25 people that needed to be quarantined, so essentially St. Casimir became that site," Goonan said. "It becomes a very difficult balancing act in a shelter. I think what you're seeing now are the consequences of some of those moves."
Public safety officials said homeless encampments are popping up all over Manchester as individuals opt to stay on the street rather than risk staying at shelters.
Ward 12 Alderman Keith Hirschmann told fellow board members Tuesday night he had concerns about a homeless encampment located under the Amoskeag Bridge near River Road.
"I think it's more of a hazmat site at this point," Hirschmann said. "There's so much debris that's visible. I think you would need space suits to go there and engage those people."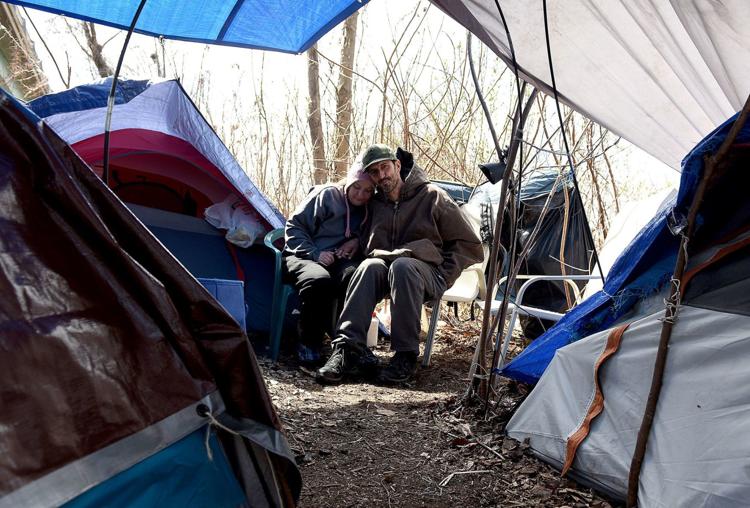 Goonan noted the challenges of working with the homeless.
"Many have mental health issues, many have substance abuse issues, many have alcoholism and the like," Goonan said. "Many don't want to be quarantined. It's affecting what you're seeing in the homeless encampments. Much of our time is being spent on how we are going to approach that as a community. I know the optics aren't terrific, but we are working with the state to try to determine what to do with folks there."
The number of people residing at the New Horizons shelter has plunged, in part because people don't want to be living in a shelter atmosphere during a pandemic, said Cathy Kuhn, chief strategy officer for Families in Transition, which operates the shelter.
"Our numbers are pretty low, lower than they've been in a long time," Kuhn said.
She said 78 people were housed overnight at the New Horizons shelters at 199 Manchester St. and the former St. Casimir School.
Numbers fluctuate this time of year, Kuhn said. As the weather warms, some opt to stay away from the shelter and sleep outside.
Meanwhile, Kuhn said Families in Transition hopes to open the 17-room Angie's Place to house homeless. Angie's Place would join the school building as a "decompression site" designed to reduce the density at the Manchester Street shelter, where social distancing is difficult.
The three-story Angie's Place, also on Union Street, has been vacant since last fall, when New Horizons decided to convert it into low-priced apartments. That project is now on hold, Kuhn said.
Cassie Asiaf, one of about five people currently living in a homeless encampment under the Amoskeag Bridge, said she is staying away from shelters "for a while" because of coronavirus concerns.
"It's safer out here than in there," Asiaf said. The folks in her encampment keep to themselves, afraid of coming into contact with too many people, she said.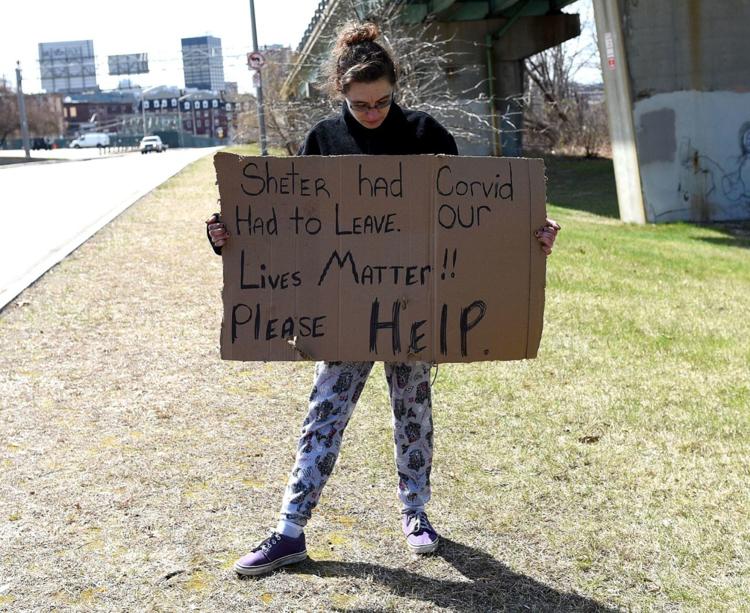 Mayor Joyce Craig said the city is in a situation where locally "we are doing everything we can." She said the city and New Horizons prepped St. Casimir to serve as a second shelter, but quarantined individuals are being housed there because there's "not another place for them to go."
"What we're finding is individuals have left the shelter because they didn't want to be tested, and they didn't want to be quarantined," Craig said. "So they're setting up encampments which we're all seeing."
Craig cited recent guidance from the Centers for Disease Control regarding homeless individuals and COVID-19, which recommends not clearing encampments because it could cause people to disperse throughout the community and break connections with service providers as well as increase the potential for infectious disease to spread.
"The first thing they recommend is getting individuals into housing and to contract with local hotels," Craig said. "We called hotels locally here, and many of them are closed and are not accepting individuals. The state is encountering the same issue."