Hundreds of people participated in a 10-day prayer session at the Gate City Church in Nashua where at least nine people have since tested positive for COVID-19.
The outbreak has created "potential for widespread" transmission, said Bobbie Bagley, Nashua's director of public health and community services.
City officials were notified of the situation by the state health department on Monday, Bagley said.
The 10-day prayer meeting took place from Sept. 18 to Sept. 28 inside the church at 43 Main St.
According to Bagley, an asymptomatic person attended a service without knowing they had the disease.
Families were spaced 6 to 10 feet apart in the church and were wearing masks, Bagley said, but "at one point during their service, they did take their masks off once they were in their family units to sing."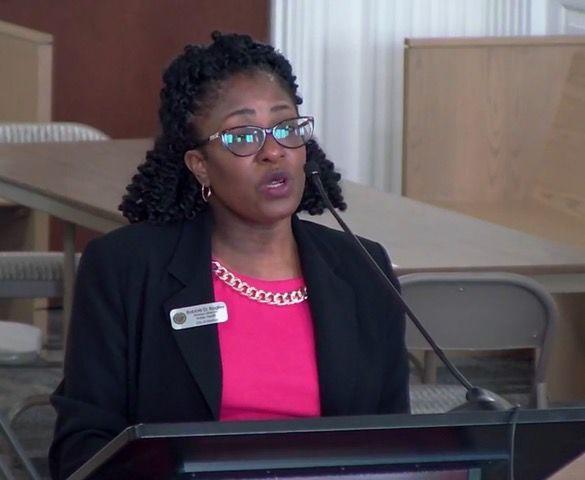 "Singing in an enclosed building is one of the riskiest exposure opportunities with the virus," she said. "This situation did allow for extensive exposure at this church."
Symptoms first appeared in those who were infected on Sept. 26, according to Bagley, who said a contact tracing investigation is underway to identify everyone who attended prayer sessions at the church during the 10-day timeframe.
"Several hundred people, we think, attended this prayer event. So far, nine people who attended this prayer event tested positive," Mayor Jim Donchess said during a media briefing Thursday.
Pastor Paul Berube said the church had been taking precautions.
"We are deeply troubled by the recent infections seemingly connected to recent prayer meetings at our church," Berube said in a statement Thursday. "Our number one concern has been and will always remain the safety and welfare of our people. Our hope and prayer is that whoever has been affected will recover quickly."
Berube said the church has diligently endeavored to follow state and CDC protocols by implementing strict social distancing, removing more than half of the seating, screening attendees for fevers, requiring masks, frequent disinfecting and more.
"If these infections did occur in our facility, they did so notwithstanding the careful work of our staff, whose efforts likely mitigated even further spread of the infection," he said.
Nashua has had 1,000 positive COVID-19 cases and 39 deaths during the pandemic.
To help slow the spread of the infection and contain the outbreak, Bagley said anyone who attended the prayer sessions should be tested for the virus as soon as possible and stay home until they receive the results.
A tickle in the throat, headache, body ache or runny nose, even for a short period, could be related to COVID-19, she said.
"Watch for those symptoms. They may be very subtle," Bagley said.
As the city reopens for church events, sporting activities and indoor dining, the risk of possible exposure increases, Bagley said.
"Nashua has experienced and has been experiencing for the past month an increase in cases," she said, with substantial community transmission.
The Department of Health and Human Services and the Nashua Division of Public Health are investigating the church illnesses.
According to an announcement on its website, Gate City Church will have only virtual services for the next few weeks.
"I can say from personal experience that the disease COVID-19 can come in unexpectedly," said Donchess, who was one of six employees at Nashua City Hall to contract the virus last month. His wife, Vickie, also previously tested positive for the illness. They have both recovered.