More than 2,400 people have signed a petition asking Gov. Chris Sununu to allow licensed cosmetologists, barbershop and beauty professionals to provide services during the coronavirus pandemic.
The petition urges Sununu to allow those businesses to open their doors and offer haircuts and other services, one client at a time.
In March, Sununu joined several other New England states in ordering in-person operations of nonessential businesses to close, telling Granite State residents to stay home to help prevent the spread of the coronavirus. The governor's stay-home order remains in place until at least May 4.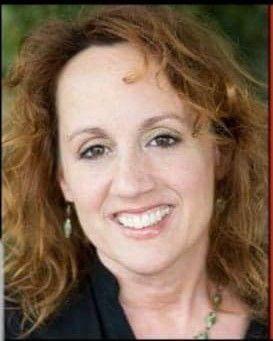 "Our industry needs to be recognized as a business of integrity, of the highest standards of sanitation and that we provide a necessary and essential service to the community," wrote Vanessa Perron, owner of Vanessa's Salon in West Lebanon, who started the petition at moveon.org. As of Sunday, the petition had 2,402 signatures..
Ben Vihstadt, spokesman for Sununu, said while public health "must come first," the governor "is working with all stakeholders to formulate a potential plan as to how hair salons or barbers, along with other industries, could open in a phased approach in a safe and responsible manner in the coming months."
Nancy Kyle, president of the New Hampshire Retail Association, told members of the Governor's Economic Re-opening Task Force last week that hair salons and barbershops, along with nonessential stores, should be allowed to open as soon as possible by appointment only.
Vihstadt said members of the Reopening Taskforce will hear a presentation from barbers and representatives of the cosmetology industry on Tuesday.
Perron runs Vanessa's Salon, home to six independent, self-employed stylists.
"Some are sole income earners, others are substantial contributors to their households financially," said Perron. "Being self-employed we have no sick leave, no workers comp and have to provide our own health insurance ... So when something like this happens, which of course is unprecedented, it's a financial devastation and an emotional one."
Perron said on average, the shop earns as a whole $7,000 a week, with the salon averaging another $500 per week in retail sales of hair care products, which stylists earn a percentage of.
"So for most of us in a four- to five-week period, we have lost $5,000," said Perron. "Unemployment, while we are grateful to have that, will not begin to touch the loss for us. We are fortunate that our landlord is an amazing man and is willing to work with us so that we have a salon to come back to. We will be paying everything back to him and not leave any debt behind us as we reopen."
Perron sent a letter to Sununu's office outlining a 13-step approach to slowly reopen salons. It includes allowing one client in the salon per stylist at a time, having clients wait in their vehicles until appointment time and rotate if there is more than one family member, cleaning hands upon entering the salon, using barbicide wipes to wipe every surface after each appointment, and having clients and stylists wear protective masks.
Perron said her petition has received a lot of support from clients of her salon.
Jennifer Tomlinson of Newport said she backs the petition.
"I think it could work, having one person in per stylist," said Tomlinson. "When I get my hair done, the place is always very clean. That was before this happened, so I don't know why it would be any different."
"Everyone is worried about safety first as are we," said Perron. "There is a lot of fear and anxiety out there and so many in the community of hairdressers are very concerned for safety of themselves and their clients. We believe that there is a way to do this with strict guidelines and unprecedented care. We are in an industry with already strict guidelines on sanitation so if we can ramp it up even more then we will do whatever it takes to ensure safety and health."
Perron said not all hair stylists have been supportive of her efforts.
"I've had a lot of negative feedback just from within our own industry and have been told that I am more concerned about money than people," said Perron. "This couldn't be further from who I am! There are more lives at stake with a lost economy, suicides, alcohol and drug abuse, domestic abuse and child abuse on the rise on top of the precious lives of those with the virus."
Perron said she realizes there are counties in New Hampshire that have been hit harder by the pandemic than Grafton and Sullivan counties.
"Rockingham may need to take more time to reopen than some other areas," said Perron. "It's not cookie cutter and shouldn't be treated as such. Those that can open should open, and we can be the foundation for those that will reopen after us."