Independent supermarkets around New England are doubling their grocery orders from a Pembroke distribution center, resulting in some warehouse employees working 80 hours a week and a dozen new warehouse workers starting this week.
"A lot of people are being laid off, so we've had a number of applications," said Mike Violette, president and CEO of the Associated Grocers of New England.
Call it the employment food chain.
Fear of getting quarantined over the coronavirus or being ordered to stay at home is motivating many people to rush to grocery stores to stock up on items including meat, cleaning products and toilet paper.
"Stores are nearly doubling their business, and some are more than doubling it," said Violette, whose grocery distribution center serves more than 600 supermarkets and convenience stores around New England.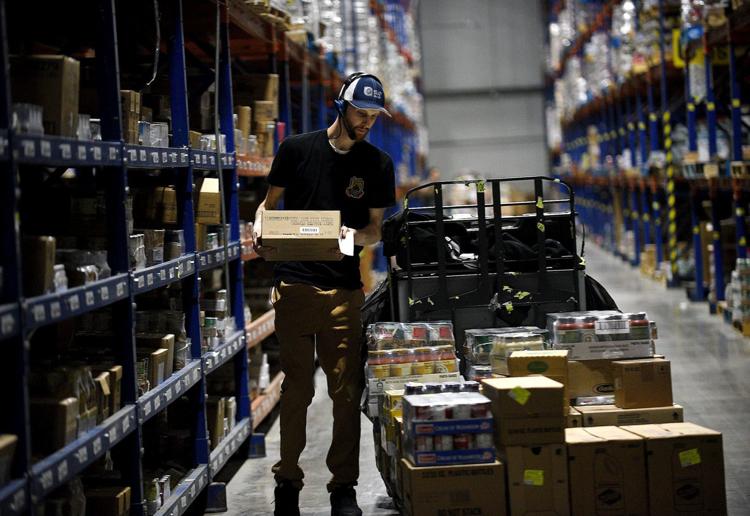 Some client stores are seeing customers in a buying frenzy.
"People are buying a year's supply, two years' supply of bath tissue," Violette said. "I think people are panic buying and people are stockpiling things and some people are hoarding."
Hannaford, which operates 36 supermarkets in New Hampshire, is seeing a surge in business.
"Our stores remain very busy, and our great associates are working very hard to serve customers, restocking shelves and helping the many shoppers who are visiting our stores," said Hannaford spokesman Eric Blom.
"We are hiring full- and part-time associates at most of our 182 stores in Maine, New Hampshire, Vermont, Massachusetts and New York," he said.
Blom declined to provide sales figures.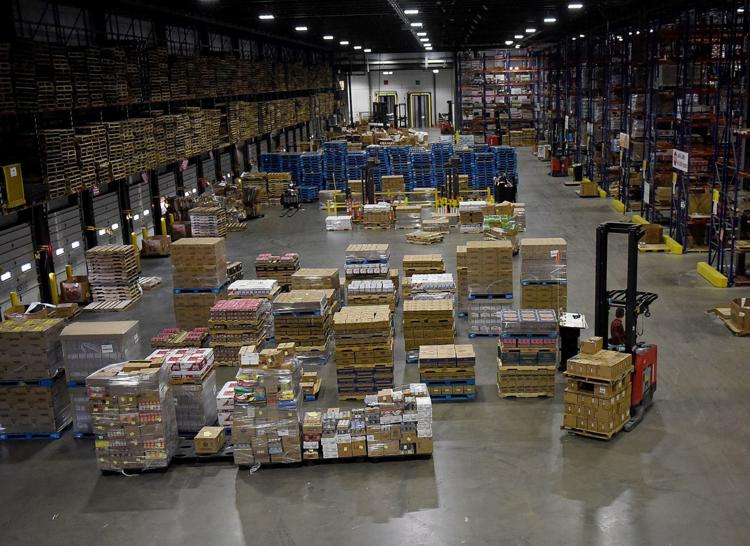 Meanwhile, workers at Shaw's stores in New Hampshire will receive a $2-per-hour pay hike during the coronavirus outbreak, according to the United Food and Commercial Workers, which represents 1.3 million workers in grocery, retail and other industries in North America.
Last week, Associated Grocers shipped twice as many cases of food goods as a year earlier.
Warehouse employees are working up to 14 hours a day, six days a week, to fill orders.
"We've had a tremendous amount of overtime," he said. "We've been implementing bonus pay if they work a sixth day (of the week)."
At stores owned by Associated Grocers, including Sully's Superette in Goffstown and Harvest Market in Bedford, workers received a $2-an-hour raise for this week and next "for all the additional work that they're doing," Violette said.
Paper products as well as disinfectants are in short supply.
Meats are in high demand as well, he said. "The slaughterhouses can't keep up" with demand.
Associated Grocers employs 850 people, mostly in New Hampshire.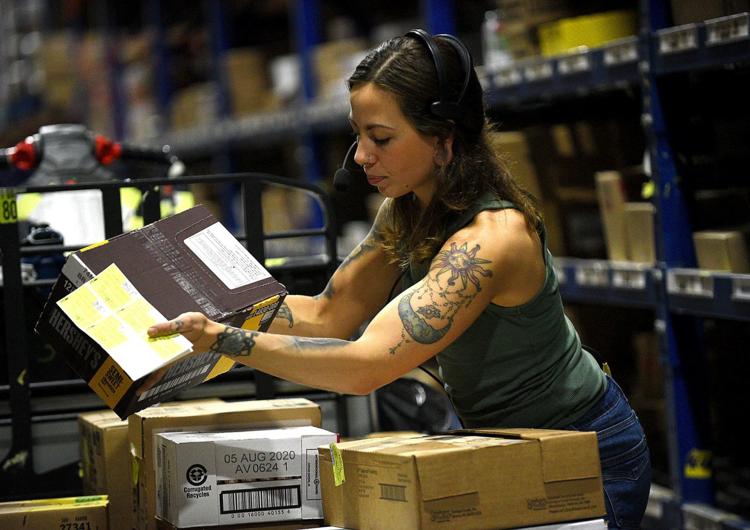 At Gauchos Churrascaria Brazilian Steakhouse in Manchester, owners temporarily closed their physical butcher shop on Lowell Street and created an online one to offset business lost to COVID-19.
The virtual store received more than 100 orders for more than 1,000 pounds of meat and seafood in three days.
"People don't have to go to the store to get things like chicken or ground beef or steak," said co-owner Ben Graves. "A lot of places are running out of these things."
Since last Saturday, Hannaford shortened store hours and suspended its online shopping service so associates could spend more time restocking.
"Social distancing measures include signage prompts for customers and associates to maintain a 6-foot distancing rule. Protection barriers like Plexiglass are being installed between cashiers and customers, and we have implemented social distancing practices between associates and vendors during product delivery," Blom said.
"Some services, such as salad bars and deli counter service, have been paused temporarily to increase social distancing and to simplify work processes, so that we can focus associates on the core processes of filling shelves and providing customers with the food and medicine they need," he said.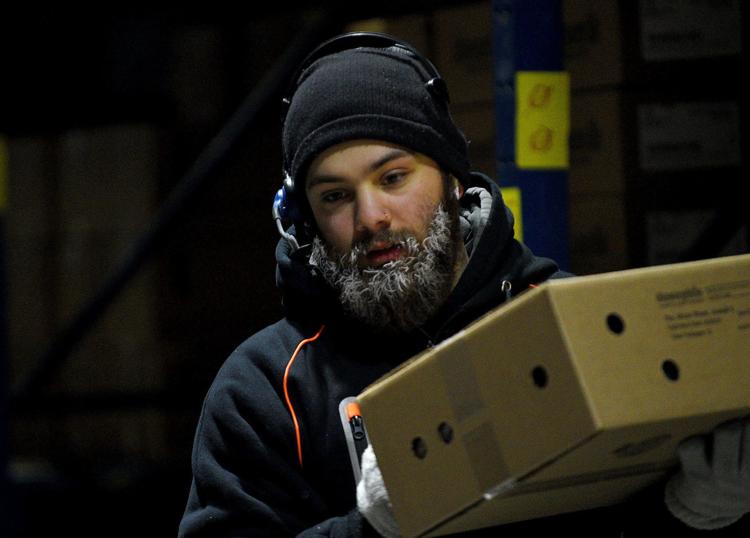 Meanwhile, Elie ElChalfoun operates four Mega-X gas stations in Manchester, Auburn, Allenstown and Hooksett. Gas sales are down 10%, and convenience store sales are off around 20%. He is considering cutting hours.
He planned to build three more locations — in Londonderry, Bedford and Raymond — but the widespread fallout from the COVID-19 crisis is delaying either municipal approvals or architects, meaning the stores won't open until next year.
Currently, a worker with a cough at one of his stores is self-quarantining, but ElChalfoun is paying her wages for two weeks and hopes not to cut the hours of his other 21 employees.
"Instead of having one person on a shift, I'll have another person come in for cleaning to keep their income going," he said.