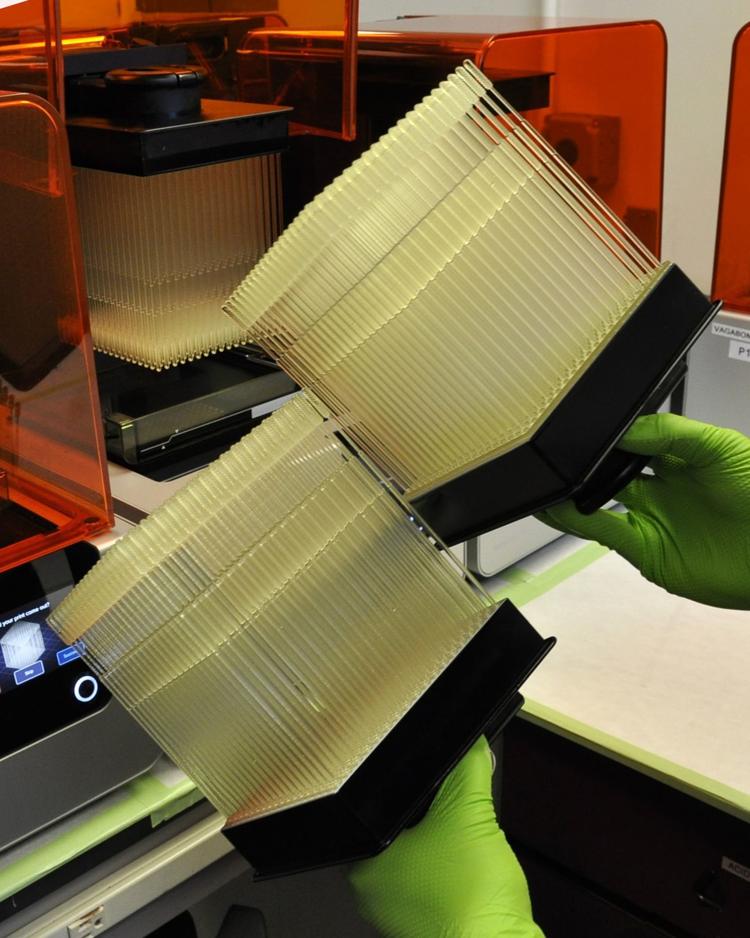 Officials at Portsmouth Naval Shipyard and U.S. Army Medical Material Development Activity have agreed to produce and deliver 3-D printed nasopharyngeal swabs needed to support diagnostic testing for COVID-19.
The shipyard has the capacity to produce up to 10,000 swabs a day, according to officials.
Naval Sea Systems Command originally introduced shipyard officials in Kittery, Maine, to officials from the Army in order to produce a manufacturer's label for 3-D printed face shields. Now, the shipyard will help to contribute to the Department of Defense's overall response to the COVID-19 pandemic by producing these swabs.
"The entire Department of Defense community has really stepped up to assist with meeting the critical medical equipment shortages experienced during the COVID-19 crisis," Edward Brown, product manager for the Warfighter Expeditionary Medicine and Treatment Project Management Office at USAMMDA, said in a statement.
Nasopharyngeal swabs produced at the shipyard are made with surgical grade resin and are similar is size to a coffee stirrer, according to a news release.
Shipyard Commander Capt. Daniel Ettlich said this experience will benefit them for many years to come as they move forward in developing 3-D printed submarine parts.
"In addition to supporting the response effort to COVID-19, the accelerated learning on this particular type of 3-D printing can only come from the pressure of a crisis of this magnitude," Ettlich said in a statement.
Before the pandemic hit, Portsmouth's Innovation Project was working with Naval Information Warfare Center-Pacific, to develop additive manufacturing of parts for use on submarines, according to IPx Superintendent Joe Murphy.
Other projects currently taking place at the shipyard includes work for Dry Dock No. 1 across the river from Portsmouth. A super flood basin is being constructed at the entrance of the dry dock to enable submarines to dock without the use of buoyancy assist tanks.