Thanks to the coronavirus pandemic and a Conway man's need to make banana bread, the mostly forgotten tradition of trading and bartering has made a robust return to the Mount Washington Valley.
"I had eggs" and bananas, but no flour, recalled Clay Groves, 47, adding that he thought setting up a Facebook group might get 25-30 like-minded people to sign up. He figured at least one was willing to trade flour for a dozen eggs.
Groves, who has a background that includes stints as a science teacher, radio-station DJ, bartender, fishing guide and podcaster, got his flour. And as of Monday afternoon, his Facebook group had over 2,000 members and counting.
The action takes place on Facebook at MWV COVID-19/CORONAVIRUS BARTER AND TRADE (https://tinyurl.com/w2h8a5k), and Groves, who launched the effort on March 26, is surprised by how successful it has become so quickly.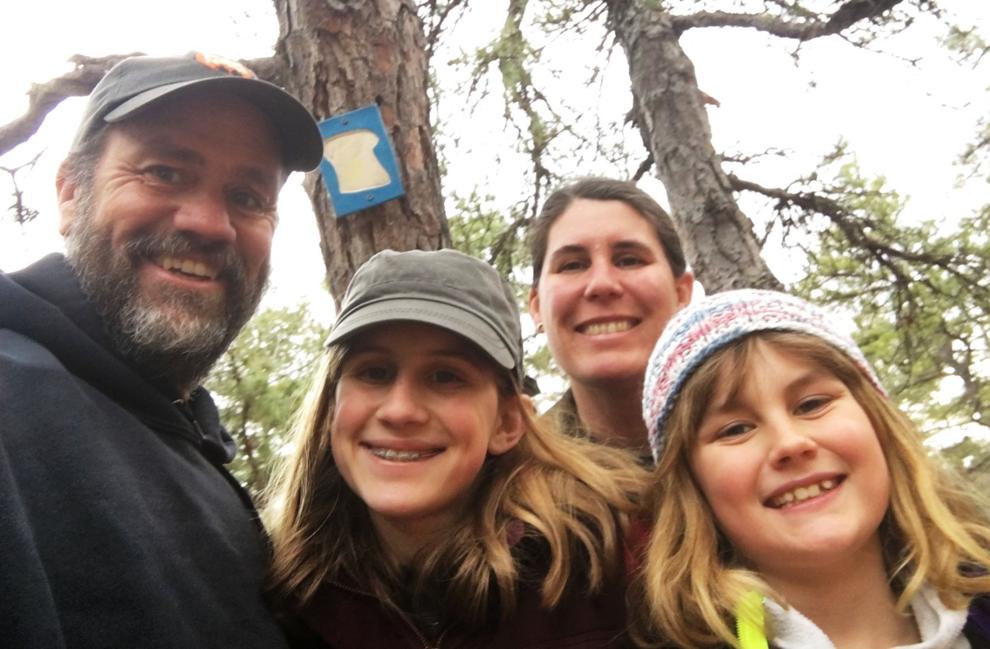 "WOWZA welcome new members!," Groves posted, reminding folks of some "basic rules," first and foremost that "this is a barter and trade group, so do not sell stuff here or offer money for stuff (also don't tell people where to buy stuff (because) that defeats the purpose) ... Make your trades with kindness and keep social distance. ... No politics or religion or just off topic postings. Have fun and trade away!"
In a phone interview, Groves said that when he lost his DJ and bartending jobs because of concerns about the spread of the coronavirus, he also lost his income.
But he realized he wasn't alone and there were other people in the same boat who "wanted to get stuff without spending money and getting exposed to the virus."
His first trade of a dozen eggs for flour happened at the end of Groves' driveway, without any human interaction. It was followed by his wiping down of the flour container with a disinfectant tissue. More recently, Groves traded eggs for a dishwasher.
Meanwhile, on the Facebook group he created, folks are swapping everything, including hand sanitizer and toilet paper, as well as services, such as tiling a bathroom floor in exchange for stays in a cabin once the coronavirus has passed.
Manure is a popular commodity among the many gardeners in the group; offers for it often also come with advice on how best to use the stuff.
One person was searching for a copy of Stephen King's book "Pet Sematary" because "My little one needs it for school…."
Another, Shelly Morin, a teacher, wrote that until school opens, "I need to be of service," and offered to "tutor from a 6-foot distance most of the social sciences grades 5-12 at all levels of difficulty" and to also help senior citizens and new moms.
Emily Smith-Mossman wrote on March 29 that "I don't need anything at the moment, but bravo Clay Groves!!! Such a good idea, and clearly it's working!!!"
Groves, who was featured in a March 4 article in the New York Times about ice fishing on Silver Lake in Madison and who hosts the Fish Nerds podcast, estimated that "99 percent of people immediately connect with this concept of bartering and trading. I'm also really excited that so many people got on board, which means there's a need for this in the community."
To optimize the Facebook group and to prevent unnecessary travel, Groves has limited membership to people within a 25-mile radius.
Nonetheless, word of what he's doing has gotten out of the Mount Washington Valley and Groves has been contacted by a person in southern New Jersey who asked to copy his Facebook group for use there.
"I'm not making any profit on this; I just wanted flour," said Groves. "My wife Kristin (who is a teacher at Jackson Grammar School) is teaching from home right now and our kids are students at home. I'm the lunch lady in the house, making bread and cookies and muffins."
Groves downplayed his contribution to the good that's taking place.
"I am just the provider of a platform," he said, "and honestly, I thought nobody would care, but I'm happy people are using it."