MANCHESTER — Tape measures in hand, restaurant workers are arranging outdoor furniture and pitching tents — some for the first time — in anticipation of the long-awaited resumption of restaurant dining on Monday.
Although they don't expect to turn profits, the ones planning to open hope to satiate the long-suppressed desires of their faithful diners.
"My customers, they want to socialize. I have a very social group," said Jean Barton, owner of the Red Barn Diner, a small, single-story building surrounded by an asphalt driveway.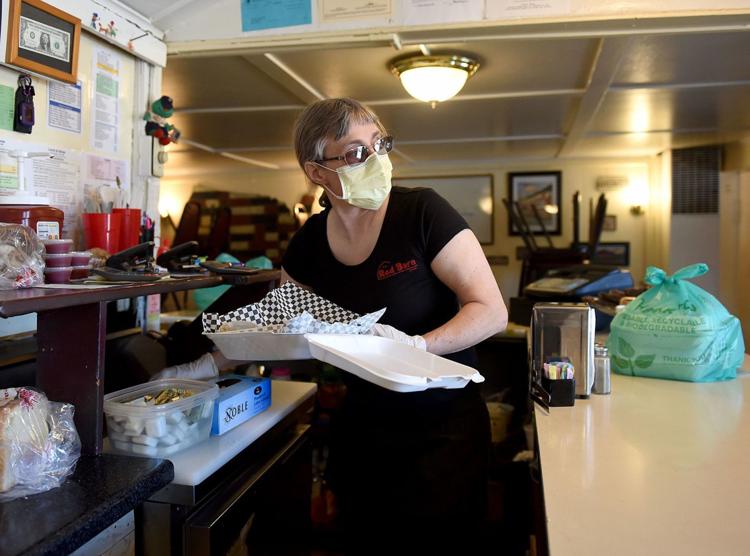 Red Barn has never offered outdoor dining. But Barton has borrowed a 20-foot-by-40-foot tent from a friend and plans to pitch it in the back, between her building and some abandoned railroad tracks.
She has yet to figure out how many tables she will have. With parties limited to six and tables a minimum of six feet apart, the number will be far from the 55 she is licensed to seat inside.
On Wednesday, Mayor Joyce Craig announced that restaurants could offer outdoor dining in parking lots and on adjacent sidewalks, as long as adjoining property owners agreed.
As of Thursday morning, six restaurants had asked for city review of their outdoor dining plans: TGI Fridays and CJ's on South Willow Street; the Hanover Street Chophouse and Hop Knot in downtown Manchester; and the Breakfast Club and Airport Diner in south Manchester.
All plans will have to be submitted to the city for review by numerous city departments, including fire, police, health, public works and planning.
Phil Alexakos, chief operations officer for the Health Department, said restaurants with existing outdoor dining permits still need to submit their seating plans so the city can ensure the new requirements are met. Alexakos said the Health Department will work to turn around the reviews in 24 hours.
The regulation fine print for parking-lot dining areas includes Jersey barriers to separate diners from cars, lighted walkways for evening service and a separate permit for tents.
"We are trying to avoid the scenario where businesses open their seating areas and then are found to not be in compliance," he said in an email.
In the heart of downtown, Penuche's Music Hall — which normally has outside seating on Elm Street — is adding picnic tables to its Lowell Street sidewalk. Penuche's has been closed since Sununu shut restaurants in mid-March.
"I can't say we're excited. The restrictions they're putting on us, this industry can't make it. This is just a Band-Aid to stay open," said owner Chuck Kalantzis.
He said his Elm Street outdoor dining capacity has gone from 85 to 60, and it would be fewer without the Lowell Street tables.
He has placed tables and chairs six feet apart, all employees will wear masks, all silverware will be disposable, and all employees will have their temperature taken before starting their shifts. Kalantzis also has asked customers on social media if they would prefer the dining to be smoke-free.
Like other restaurant owners, he said it is a struggle to find help because of generous unemployment checks provided by the state and federal governments.
"People are going to have to understand — the service, they gotta have patience," he said.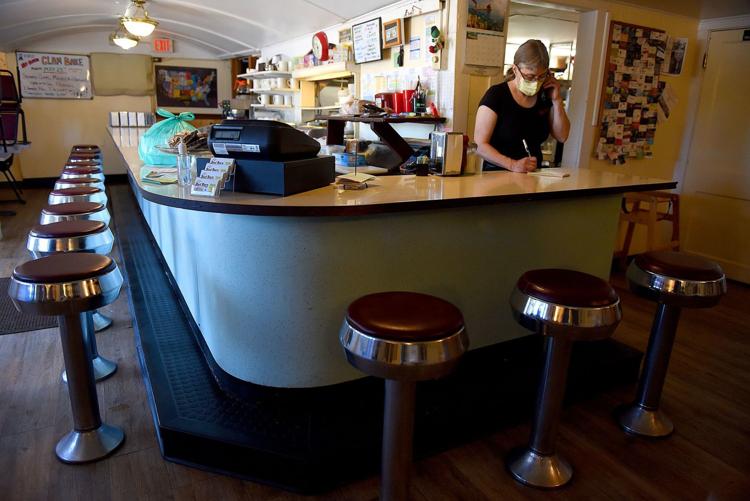 Kalantzis plans to serve outdoors until 1 a.m. — and expects he will be outside overseeing it most of the time.
At Red Barn, Barton said she doesn't plan to hire servers for the few customers she expects to have. Customers will be able to pick up their orders and take them to the tables outside.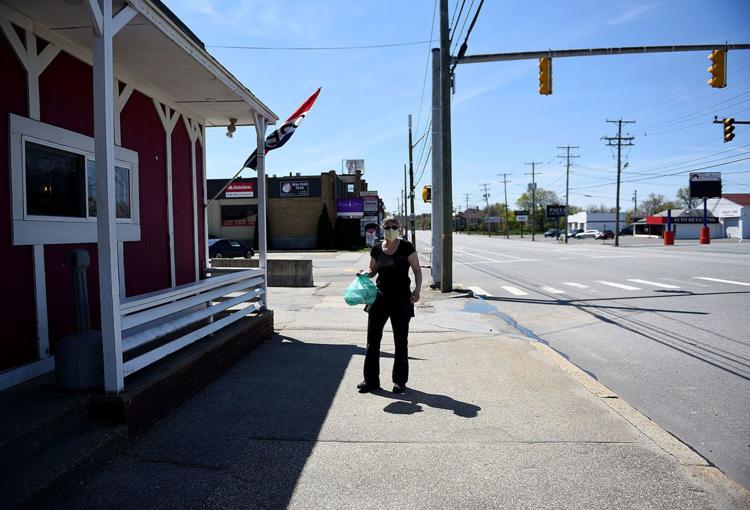 She will have a dishwasher outside cleaning empty tables and ensuring that customers maintain their distance.
"All of a sudden, employees who make $8 an hour are expected to police people," she said.
She plans to keep the diner's current, modified hours — 6 a.m. to 2 p.m.
Other restaurants are passing on outdoor dining.
Blake's Restaurant in the Manchester North End, for example, doesn't see the benefit.
That would mean buying equipment when money is tight, said manager Don Chalifour, and social distancing would limit customers and profits.
"Nobody's going to want to sit out and eat in this weather, not breakfast at least," Chalifour said on a blustery Wednesday. "Who wants cold eggs?"