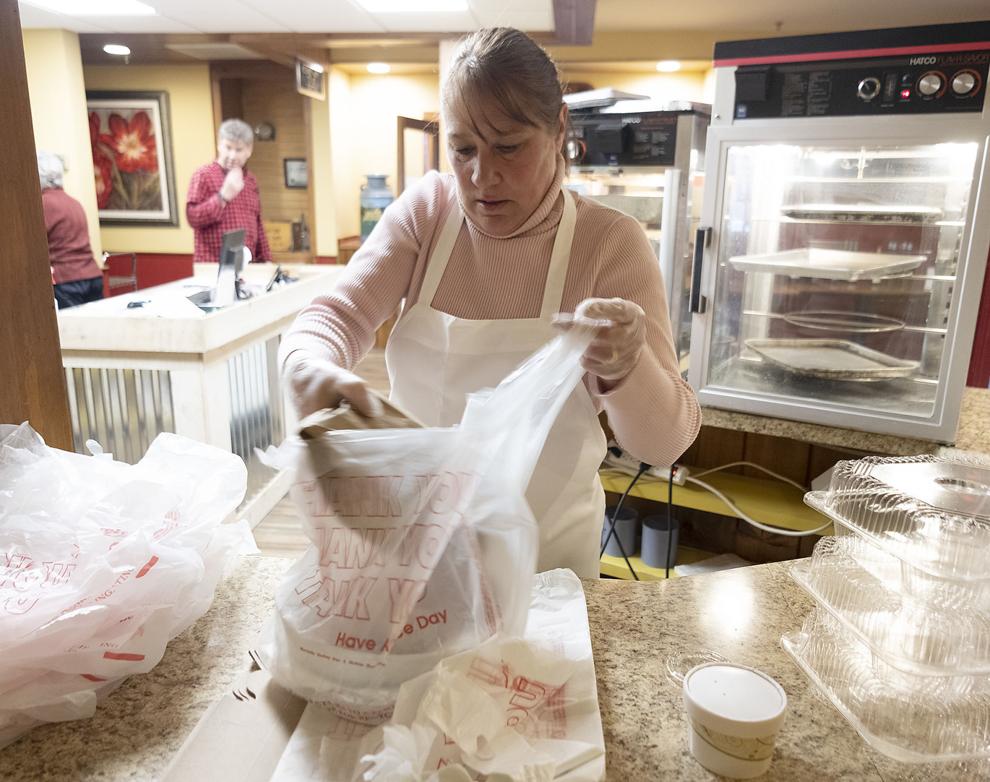 After a few days of serving takeout only, the Crown Tavern in Manchester temporarily closed. Now the owner is ready to give it another shot.
The day before St. Patrick's Day, Gov. Chris Sununu announced a ban on all dine-in operations to help slow the spread of coronavirus.
Steven Clutter now expects to reopen the Crown on Thursday with a different game plan in mind: a limited menu, including wood-fired pizza, burgers, salads and prepackaged soups for customers to reheat at home.
"It is hard for a restaurant to change their business in one day," he said. "We were told on Monday to close and then on Tuesday you could do takeout. We've never done that before. Just packaging things and doing the same volume was tough. We took the week off to think about systems."
Clutter is also operating a "pop-up butcher" shop each Saturday at sister restaurant, Hanover Street Chophouse. All exchanges at both restaurants will be done curbside.
"As we get into Easter next week we are going to start introducing spiral hams and some stuff people might want to buy instead of waiting in line at the grocery store," he said.
Restaurants have taken different approaches to navigating the unprecedented times due to the virus outbreak. Some have struggled with the switch to takeout only and have closed temporarily (or permanently), while others offer limited menus and reduced hours.
Many full-service chain restaurants across the country, which rely heavily on dine-in sales, reported 71% drop in customer transactions for the week that ended on March 22, according to the NPD Group, a consulting firm.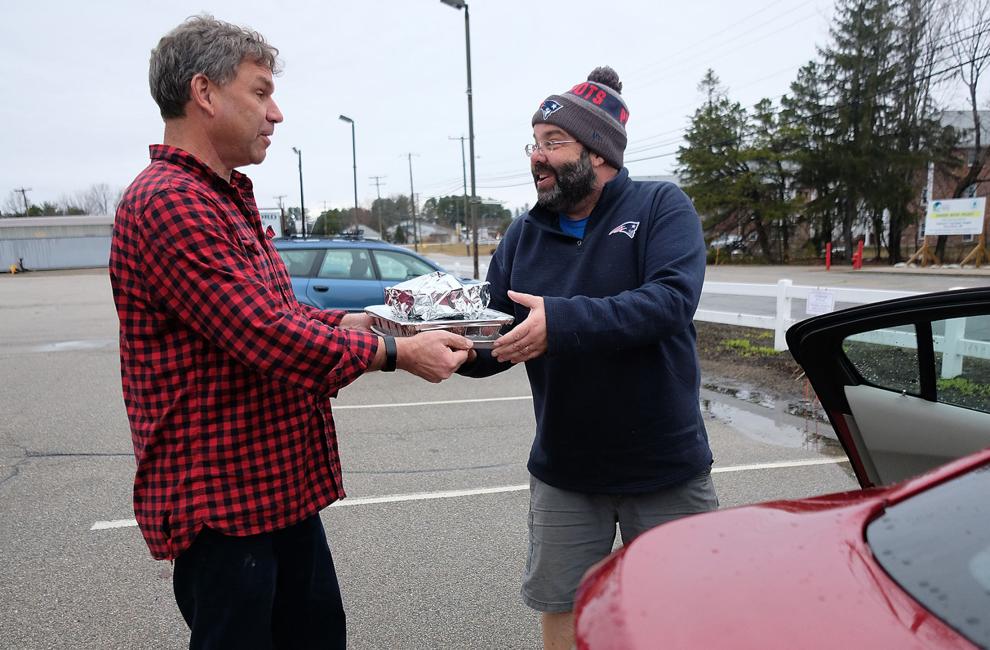 Tom Boucher, CEO of Great New Hampshire Restaurants, said his company is losing about $100,000 a week in rent, loans, health insurance and liability insurance.
The group, which operates T-Bone's, Copper Door, CJ's Great West Grill and Cactus Jack's, plans to apply for a Small Business Administration loan to get through the crisis. The revenue from takeout is paying for food orders and salaried workers.
"It is going to help us pay our rent, utilities and then of course our employees to get them to come back," he said.
Only half of the Common Man's 16 locations remain open, and they're struggling with the transition to takeout, said owner Alex Ray.
"The ones that are doing well like Burger King, McDonald's, Tucker's — people who have always done to-go food — are doing wonderfully," Ray said. "We're not one of those so we're doing terrible. We're just working our tails off to turn the corner on something we're not good at."
On Wednesday, the Common Man plans to open Town Docks in Meredith, a Lake Winnipesaukee spot where summer diners eat outside — a restaurant Ray said is well-suited for serving take-out.
The Derryfield Restaurant in Manchester offered takeout starting on St. Patrick's Day for about a week before temporarily closing on March 23. "We want to thank our employees, family, friends, and guests for their support during these unprecedented times," a Facebook post announcing the closure reads.
The Red Arrow Diner, a small New Hampshire chain, is offering its menu items along with new family-style meals exclusively for takeout — and delivery within 5 miles of its locations in Concord, Londonderry and Manchester.
The restaurant is able to keep about 15 people working out of its nearly 200 employees, said George Lawrence, one of the owners.
The new family meals are being prepared for two, four or six people. The orders make enough for the company to make payroll.
"It was slow at first, but it picked up," he said. "We have takeout windows so it's working out pretty good."
Strafford Farms in Dover is also offering family-style meals, including a popular chicken finger dinner.
"We are pushing online ordering because it is the safest way to create social distancing," the restaurant wrote on Facebook. "We offer curbside, window pick up, and at the counter."
The Ninety Nine, a chain based in Woburn, Mass., serves a limited to-go only menu and debuted seven family-style meals for $35.99.
One option includes its $5.99 classic cheeseburger lunch deal available every day from 11 a.m. to 3 p.m.
"We are committed in making every necessary effort needed to keep ourselves, our guests and community safe and healthy and look forward to continuing to serve you and your family," said President Charlie Noyes in a statement.