Dozens of sewing champions have dusted off their sewing machines to make hundreds of surgical masks for medical personnel in New Hampshire.
Facing a shortage of personal protective equipment, several hospitals recently issued pleas for masks and other necessities to keep their staffs safe from COVID-19.
"Our medical professionals are struggling to find basic masks. It blows my mind. I feel like we are living in a different century," said Theresa Walker of Bedford, who has spearheaded the Bedford Sewing Battalion.
After posting a simple inquiry on social media on Friday, Walker said she was amazed by all of the people willing to freshen up on their sewing skills to make cotton surgical masks for those in need.
As of Monday morning, more than 300 masks had been sewn by dozens of volunteers in Bedford and surrounding communities. The masks already have been distributed to various health care organizations.
"We have not reached out to the medical community — they have actually reached out to us," said Walker, who has received inquiries from Concord Hospital, Catholic Medical Center, Elliot Hospital, Dartmouth-Hitchcock, Hillsborough County Nursing Home, Southern New Hampshire Medical Center and others.
"We owe our fellow citizens better than that," Walker said. "I don't have the ability, as a single mom in Bedford, to triage patients, but I do have fabric, a sewing machine and Facebook. I decided to use those as my weapons against the virus."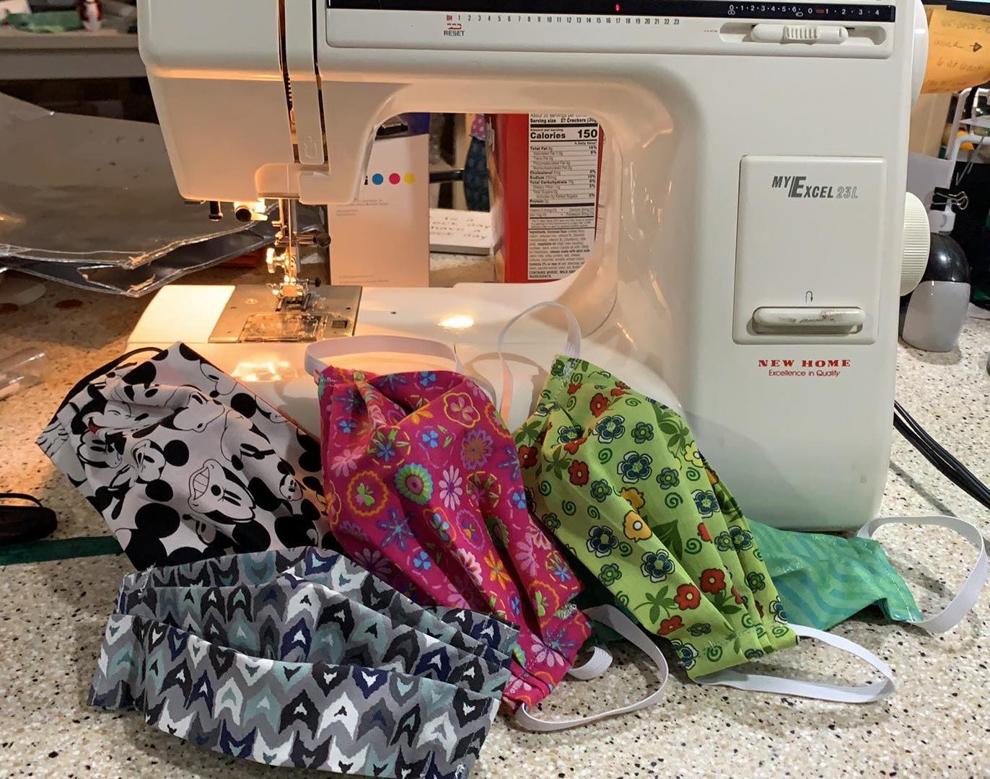 Some hospitals, such as the Elliot, say they will take whatever masks the Bedford Sewing Battalion can get them — including masks with pockets for filters or masks without pockets, Walker said.
"We are just going to keep on sewing," said Walker, who operates an online fabric shop. Other sewing groups are emerging throughout New Hampshire, including Seacoast Mask Makers.
"This is keeping all of us busy, which is important right now," said Emily Walker, 14.
The teen has been helping her mother coordinate fabric distributions and mask drop-offs. The freshman at Bedford High School says it is amazing to see her community join forces to help in such an inspiring and productive manner.
As soon as they drop off fabric to 20 individuals, another 20 residents are waiting seeking supplies to help, said the younger Walker. Primary Bank of Bedford has offered $5,000 to help supply fabric and elastic for the initiative, according to Theresa Walker, who said she is grateful for the amazing financial assistance.
"This is a community effort. Honestly, I start to cry when I start talking about it. I am absolutely overwhelmed by all of the generosity," said Donna Figler, owner of BedfordWear, who has contributed her sewing talents.
She has enlisted the help of her two teenage daughters to also help make about 40 surgical masks for pediatric nurses in Boston, workers at CMC and the Elliot, and home health care hospice workers.
"It is amazing to see how many people are helping. They just want to do something positive right now," Figler said.