The trauma, grief and hardship the global pandemic has inflicted upon New Hampshire will be with us a long time.
But what if there are benefits, and lessons to be learned, from the ordeal of the past few months?
For starters, what if we all kept taking the kind of health precautions we have become used to — washing our hands, disinfecting our workstations, homes and packages, covering our mouths and noses when we go out in public, and — just imagine — staying home when we're sick.
That could make a huge difference in preventing other contagious illnesses, according to Beth Daly, chief of the Bureau of Infectious Disease Control at the state Department of Health and Human Services.
Look no further than last winter's flu season, which was shaping up to be a bad one, Daly said. When the pandemic hit in March and people started staying home, the flu disappeared.
"Typically, our flu season would have lingered into May," she said. "As soon as our stay-at-home orders were in place, all our typical measures for following influenza — deaths, ER visits — all of those went down."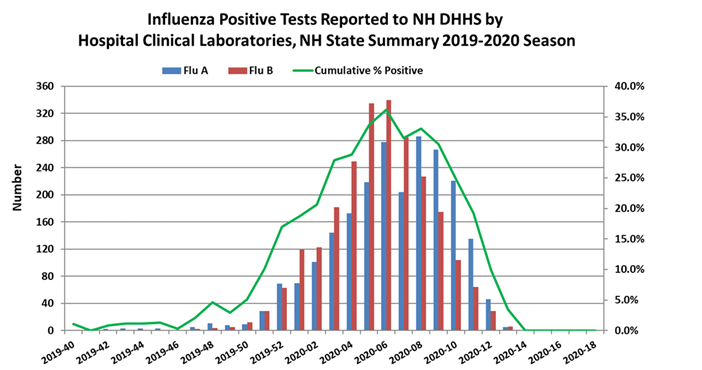 "And then it all just went away when COVID came, and people just all stayed home."
For years, public health experts have told us that washing our hands prevents illness. "There are so many viruses, bacteria, parasites that hand washing will help with," Daly said.
The spread of Hepatitis A, gastrointestinal illnesses caused by salmonella and E. coli, and cold viruses all can be prevented by hand washing, she said. Covering coughs and sneezes and avoiding close contact can prevent respiratory viruses such as influenza, pertussis and chickenpox.
Since the pandemic began, health officials have been stressing that wearing masks and staying home can protect the wider community from a deadly pathogen. It's an unfamiliar concept in America's individualistic culture, one that's taking some getting used to.
"A lot of people think of themselves and their personal health, but with COVID-19, we have to think about everyone else's health," Daly said. "If I wear a mask, I'm protecting you. If I stay home, it's because I'm protecting everyone around me."
"How many years have we been telling people to stay home when they're sick? And people don't do it."
But, she said, "That mentality has grown during COVID-19. If we can keep that thinking around health, then maybe that will go a long way in the future."
Breathing easier
There are signs that the planet's health has improved during the pandemic. Smog-filled skies over major world cities such as Beijing, New Delhi, Los Angeles and New York cleared as people stayed off the roads and factories shut down.
Jeff Underhill, chief scientist in the air resources division at the state Department of Environmental Services, was studying satellite images that showed a reduction in air pollution. That inspired him to look at New Hampshire air quality data for the period from mid-March through the end of April, compared to the year before.
"And what I found … was during the beginning of the pandemic, our numbers for nitrogen oxides, which are a key pollutant for smog, were down 20% to 30%," he said, the apparent result of a drop in auto emissions.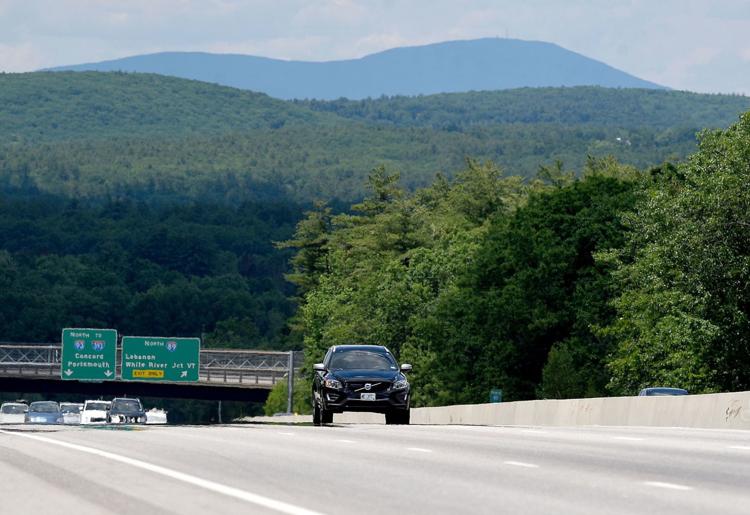 Traffic counts were down close to 50% during the pandemic's peak, Underhill said. Most of that decrease was in car traffic. Trucks were still on the road delivering all the stuff people were suddenly ordering online.
New Hampshire's air quality typically is pretty good, Underhill said, so most people here might not notice the change.
"But some of the more sensitive people may be breathing easier, there may be a little less asthma, and there may be a little less medical complications for those with heart disease, and so on," he said.
That becomes more critical in the face of a pandemic virus that attacks the lungs. "The last thing your lungs need to be doing when they're struggling with COVID is to deal with additional compromise from some of these air pollutants," he said.
Particle pollution, a form of pollution made up of tiny bits of soot, dust, smoke and dirt, showed no change during the pandemic here. Underhill thinks he figured out why.
"In New Hampshire, a lot of these particles come from residential wood burning," he said. During the pandemic, with more people staying home, they needed to heat their homes.
Meanwhile, as the state has entered the recovery phase, traffic counts are now down only about 20% to 25% from last year, Underhill said. "And as a result, these nitrogen oxides have returned close to normal," he said.
What can we learn from all this?
"We're stubborn people. We try not to learn some things," Underhill quipped.
But he thinks some changes are coming, notably in the number of people who continue to work from home. "And I think that will lead to fewer people on the road and less air pollutants connected with that."
Embracing telehealth
One huge benefit to come out of the COVID-19 crisis was how quickly insurers, providers, regulators and patients embraced telemedicine, according to Tyler Brannen, director of health economics for the state insurance department. In the past, he said, no one could agree on how to provide and pay for such services.
Then COVID-19 struck. Patients stopped going to doctors and hospitals for routine medical care and elective procedures, and providers' income plummeted.
On March 18, Gov. Chris Sununu issued an executive order allowing all medical providers to offer telehealth services, and requiring insurance carriers to cover them.
Suddenly, "Everybody was on board with this," Brannen said. "I think that natural tension that exists between the health insurers and health care providers, that tension was parked."
Insurance companies, Brannen said, "tend to be risk-averse." But he said, "In a world where all of a sudden nothing is certain, some of those risks don't seem as significant."
It wasn't just payers that had resisted change, Brannen said. "There was a fair amount of inertia in the provider community," he said. "Physicians are trained in person-to-person treatment. The standard of care for person-to-person treatment is very clear. The systems are in place."
"Clearly, everybody sees the benefit to getting people access to health care during this emergency," he said.
A recent report by McKinzey & Company found that telemedicine could grow from a $3 billion industry to a $250 billion industry this year.
Lasting changes
Some of the positive changes wrought by the pandemic may be fleeting. Others could endure.
Brannen believes telemedicine is here to stay. "The question is how is it going to evolve, and that's a little less clear," he said.
The provider community is still figuring out the best way to do this, he said, "but the big hurdle has been overcome."
The crisis also may prompt an overdue conversation about how health care providers are paid, Brannen said.
The current system, he said, is "inflationary" during normal times — the more services that are performed, the more providers get paid and the more insurance premiums go up. However, he said, "It's massively deflationary when suddenly no one is going in for health care services."
Switching from a fee-for-service model to a more integrated system of medical care has been talked about for years, but the COVID-19 crisis has made it more than an academic argument.
"Every crisis does create certain opportunities," Brannen said. "I think it's still too early to see how some of them pan out, but clearly some of those opportunities are there."
DHHS' Daly said she hopes the public has gained a greater appreciation for public health, and those who work in that field. The state health department has been doing investigations and contact tracing to prevent community spread of diseases for decades, she said.
"We didn't just start doing it during COVID-19," she said. "We've been there protecting you all along."
She's not sure how long people will continue to embrace precautions such as face coverings and social distancing. But she said, "I do think that people are more informed and taking these measures seriously. I'm hopeful that these lessons will carry forward into the future."
"And hopefully, I like to think that people recognize now better how their own health and behavior can impact other people's health and behavior."
DES' Underhill said what we're learning from the pandemic about air quality could have implications for climate change policy.
"We are seeing reduction in the emissions. The CO2 in the atmosphere is still accumulating, we're still hitting record highs, but it slowed down," he said. "And that was one of the big goals, to slow things down."
"While this is a good thing, we'd like to do it under a plan where no one has to suffer, as opposed to having a pandemic force us down this road. But the pandemic actually is teaching us a thing or two how things will react when those emissions slow down," Underhill said.
After the ordeal of the past several months, he said, "I think it would be uplifting to people if they knew something good happened, and that maybe we can learn from this and make things even better in the future.
"It may give people a little bit of warmth, to make them think that it wasn't all a waste…"