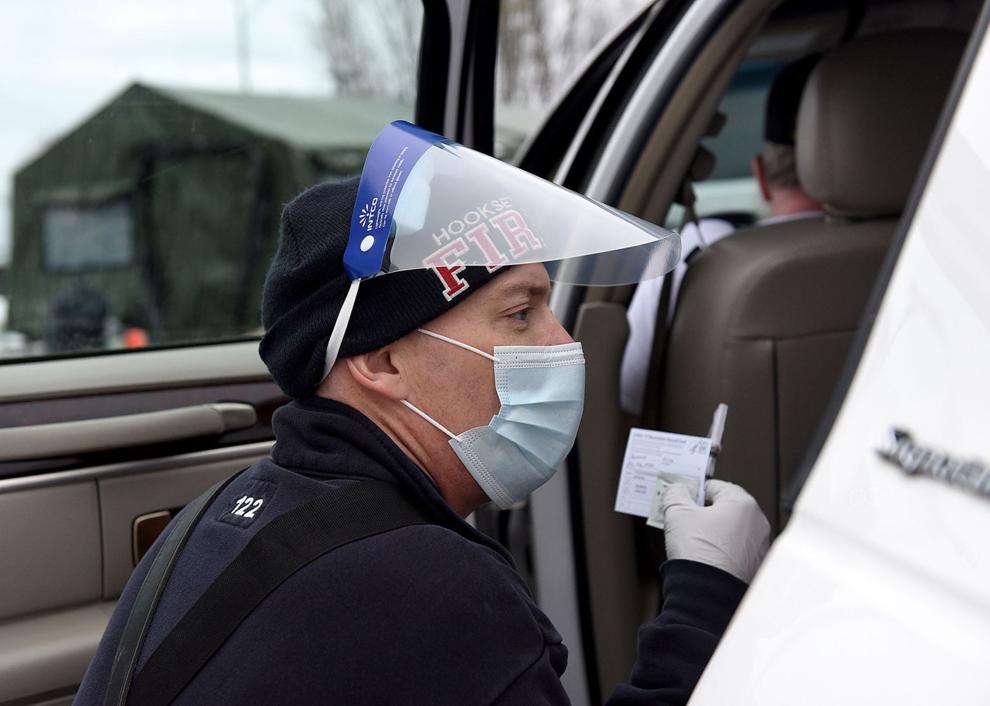 CONCORD — New Hampshire will create its own COVID-19 vaccine scheduling website in the coming weeks to replace a federal one that Gov. Chris Sununu called "clunky" and "messy."
State officials said they have received numerous complaints from citizens trying to schedule their second dose of the vaccine after the federally managed website crashed Tuesday morning.
The Vaccine Administration Management System (VAMS), which was developed on a no-bid contract, is free for states to use.
Some residents reported that late Tuesday or Wednesday they were able to get earlier second-dose appointments while others said they were still stalled online.
The system also has kept some seriously ill residents from moving up their first-dose appointments.
Robert M. Leese of Springfield, who is undergoing chemotherapy for Stage IV cancer and suffers from congestive heart failure and anemia, said the earliest appointment he could secure for his first dose was March 2.
"Sadly, the system in place has left me powerless to effect being able to get any access to a timely COVID-19 vaccine," said Leese, a retired doctor.
Sununu said state officials have gone outside the VAMS system to make second-dose appointments for people directly.
"We are kind of spoon-feeding them into the system," Sununu said. "The VAMS system clearly has issues. It is clunky, it is messy and we really can't control it. We are working on our own scheduling system."
The state's platform will be up and running before the start of Phase 2-A, which includes 75,000 teachers and staff in public and private schools, Sununu said.
That phase is tentatively set to start in March. The date is contingent on the Biden administration increasing the number of vaccine doses the state receives.
Timing for second dose
Sununu said all possible efforts are being made to get residents their second doses within three to four weeks after their first one.
"All citizens in Phase 1B will be able to receive their second dose within a week of the recommended date, which is well within the parameters that the CDC recommends," Sununu said. "The state will meet these deadlines, and we continue to urge patience."
Health and Human Services Commissioner Lori Shibinette said many callers were upset because VAMS could not send confirmation emails to assure them their earlier second-dose appointments were made.
"VAMS system doesn't allow them to do that — to send out those confirmations — so they get very anxious," Shibinette told the Executive Council during a vaccine rollout briefing Wednesday. "It doesn't function like a typical scheduling system."
Last May, the federal Centers for Disease Control awarded Deloitte, a massive consulting firm, a $16 million no-bid contract to create VAMS. In December, the firm received a $28 million contract increase.
The CDC said VAMS would be an "easy-to-use, secure, online tool to manage vaccine administration from the time the vaccine arrives at a clinic to when it is administered to a recipient."
So far, New Hampshire and eight other states are the only ones using VAMS.
Bloomberg News reported one of those states, Connecticut, was looking into alternatives.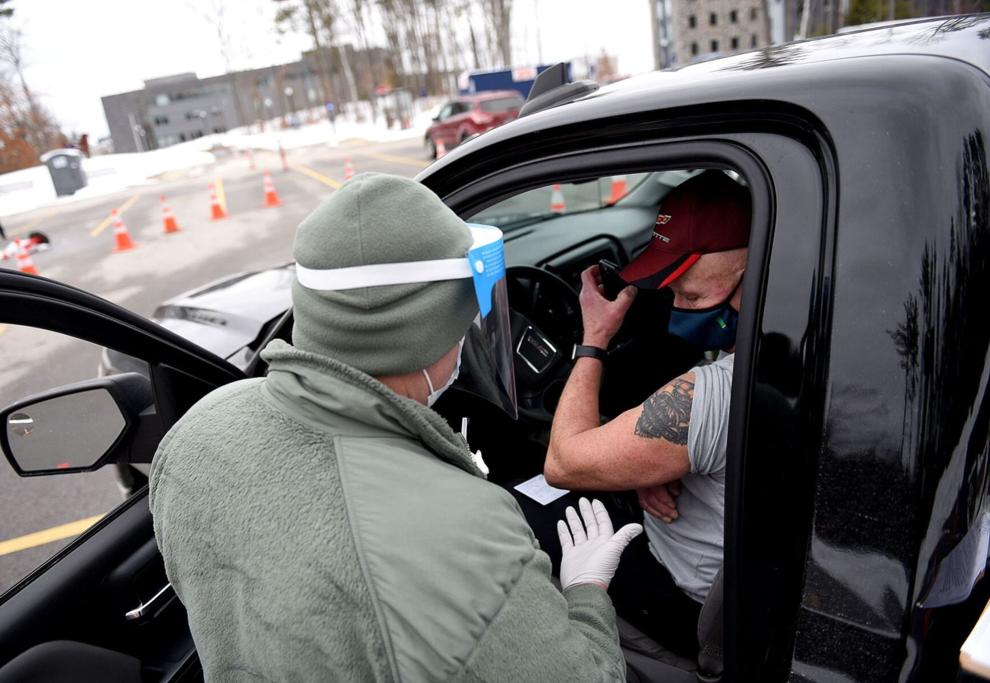 Virginia, California and other states have signed or are negotiating contracts for firms to design their own systems, according to published reports.
Officials in other states reported VAMS had problems with unreliable registration and randomly canceled appointments. It also has locked staff out of the dashboard they're supposed to use to log records.
CDC officials said they are working to fix multiple flaws, though they attributed some of the problems to user error and said updates have improved the network.
A Deloitte spokesperson said the firm was proud to be chosen to do the work and has already scheduled more than 1.2 million doses.
A leading state Senate Democrat said Sununu needs to fix the situation.
"Governor Sununu trusted the Trump administration over public health experts and signed New Hampshire up for Trump's failed vaccine registration program when almost every other state knew it would be a disaster and opted out," said Sen. Cindy Rosenwald, D-Nashua.
Frustrating for older residents
Joanna Young, a high-technology executive from Portsmouth, said the system is especially frustrating for older citizens.
"Elderly relatives have been trying hourly since last night — no success. This is really painful for New Hampshire citizens who are often the least able to navigate technology and complex processes," Young said.
Jeffrey Bonomo of Derry related his own vexing experience.
"My personal, second vaccine appointment was canceled this morning for no reason, unprompted ... after spending hours trying to reschedule it yesterday to a reasonable time," Bonomo said Wednesday. "Now my wife can't get hers rescheduled until April, even though the system shows 'available' appointments in Dover (nowhere near us) in February. It's so bad."
Leese said the state failed to prioritize the sickest residents to ensure they get early appointments.
"My experience indicates the process has no mechanism for prioritizing patients such as myself, so the combined system effect of the state and VAMS is to have created too much demand from people at serious medical risk for too little vaccine, and keeping them from being able to access it," Leese said.