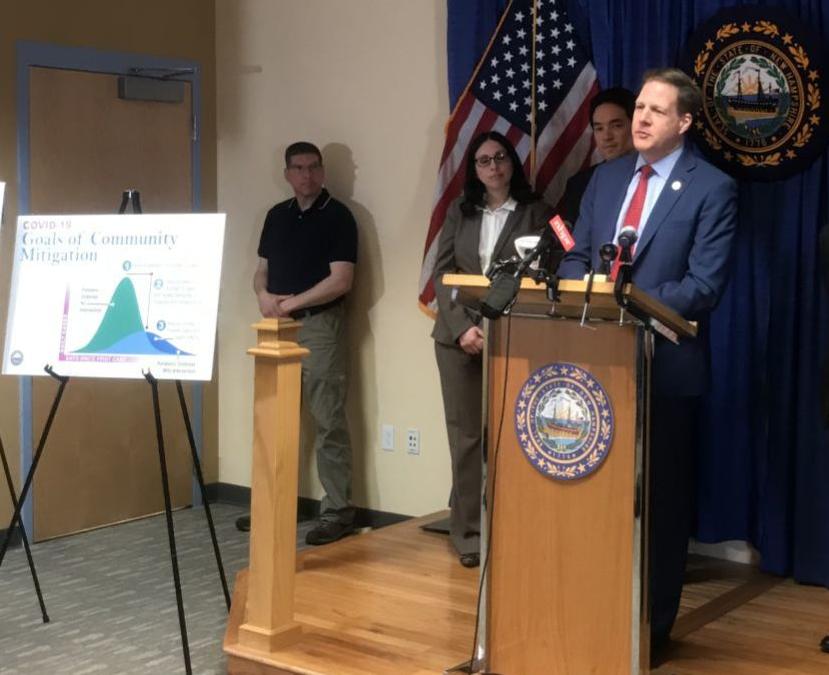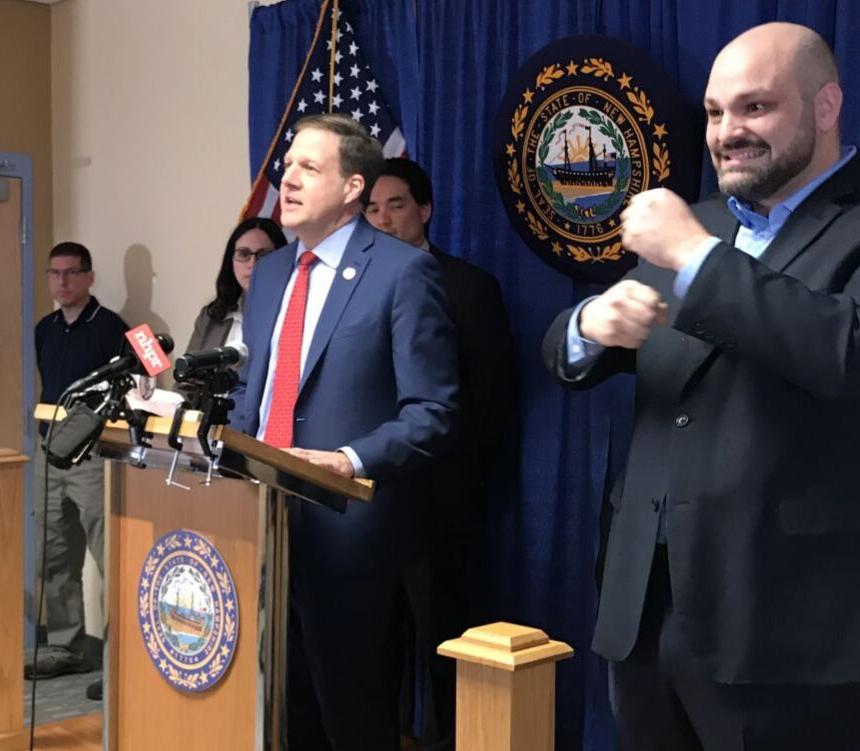 CONCORD — Gov. Chris Sununu issued an emergency order Sunday for New Hampshire public schools to close and institute remote learning for the next several weeks.
The move was made as a precaution to stem the coronavirus outbreak and rising number of COVID-19 cases in the state.
Under the emergency order, Sununu said schools will be closed starting Monday. Districts will have up to a week for planning remote lessons, which he called for to begin no later than Monday, March 23. Remote learning will remain in place through at least April 3, when the state will re-evaluate the situation, Sununu said during a news conference at the state Department of Safety complex.
"We are taking unprecedented action today as a state to help manage this evolving public health situation," Sununu said. "We are doing everything we can to ensure that kids still receive the education that they deserve across New Hampshire. We understand that this may be tough on some individuals and we are doing everything we can to mitigate those concerns and those fears."
Although the order covers only public schools for kindergarten students through high school, Sununu said many administrators of private schools are taking similar steps.
Sununu and Frank Edelblut, state education commissioner, detailed the remote learning plans Sunday. Edelblut said a majority of schools and students will be able to carry out lesson plans online and the state would work with districts on alternatives for individuals who lack digital access or have limited online capabilities.
Given the rapid changes with the virus outbreak, Edelblut said remote learning through the end of the semester is a possibility.
Edelblut said the disruption affects everyone — students, parents, teachers and all district staff members.
"I think it is vital that we continue to work within our communities and support one another throughout this public health emergency," Edelblut said. "We all have a role to play and I am proud of how the education system has responded to these circumstances."
Edelblut said the state has also received a waiver from the Department of Agriculture allowing for broader flexibility in distributing food to students who are on meal programs and will not have access to the school cafeteria during the closure.
Sununu said the state also plans to expand access to unemployment and other benefits for parents who will have to stay home to care for children during the next few weeks.
"We know that parents and family members will need additional support," Sununu said.
Sununu said the state will take additional steps in the coming days to free up financial assistance and other measures to help people adjust.
"We want to make sure that finances are not a barrier in this situation at all," Sununu said. "We'll be getting feedback from folks all across the workforce industry to see what other flexibilities we can provide."
The announcement came after many districts already announced plans to institute remote learning on a temporary basis. The order mandates it for public schools throughout the state, a decision Sununu and Edelblut said was not taken lightly.
"We've been working very closely with the local officials and the local school leaders in making this decision. It is not something that is just made arbitrarily," Edelblut said. "In many cases, they were receiving a lot of pressure from their communities to be able to do something. We want to be able to support our local officials in making those decisions."
Sununu said he also was stopping short of capping the number of people allowed at events, saying communities around the state have been self-regulating that issue and doing their part to mitigate public risk.
"Most of those larger events are being cancelled and postponed. People are making the right decisions for themselves," Sununu said.
Sununu said he has also kept in touch with the state's congressional delegation, including U.S. Rep. Chris Pappas, who issued a statement supporting the governor's decision Sunday.
"We all need to do our part to lower the infection rate of coronavirus and the pressure on our health care system, and this is an important step in that effort," Pappas said. "I am immensely grateful for our teachers and school professionals who will continue their work educating our young people under these challenging circumstances."
Despite the chaos of the last few weeks, Sununu urged Granite Staters to remain as calm as possible. He said the state's children are watching and that it is important to set an example and avoid panic.
Sununu noted the run on toilet paper and other essentials at grocery stores, where shelves of certain products have been difficult to keep stocked.
"As we take these actions and flatten that curve, I think there's going to be a real normalization," Sununu said. "If we get to a crisis point, of course the state stands ready to do whatever we have to do but we're nowhere near that level right now and I think that's one of the messages here."