Keene State College is joining the University of New Hampshire and postponing graduation ceremonies for the class of 2020 until the fall.
Keene State President Melinda Treadwell sent a message to students on Wednesday informing them of the change. The new date for the 2020 celebration is now Oct. 3, during the annual alumni weekend.
Grocers group gets backup
C&S Wholesale Grocers in Keene announced partnerships to bring more workers and distribution centers online to help keep grocery stores stocked during the COVID-19 pandemic.
Performance Food Group Company, based in Richmond, Va., has 25,000 employees and 100 distribution centers, and this weekend it will have at least 35 employees working with C&S, and more going into the collaborative effort. C&S is also working with US Foods Holding Corp., with 28,000 employees and 70 locations, to distribute food to restaurants and food service companies.
C&S CEO Mike Duffy said the partnerships will alleviate a possible worker shortage and help keep Americans fed during the crisis.
Gloves get new lease on life
When the contents of the historic Balsams resort were sold off eight years ago, not everything made it to the auction block.
North Country businessman Bob Chapman, whose demolition company was working on the property at the time, was able, before the auction, to buy 50,000 latex-rubber examination gloves that he has now given away to emergency responders statewide.
Made by the Tillotson Rubber Co., the gloves were manufactured on the Balsams property. Over the years, Chapman used some of the gloves at his businesses, but when the coronavirus pandemic struck, he thought they could be better used by firefighters, EMTs and law enforcement.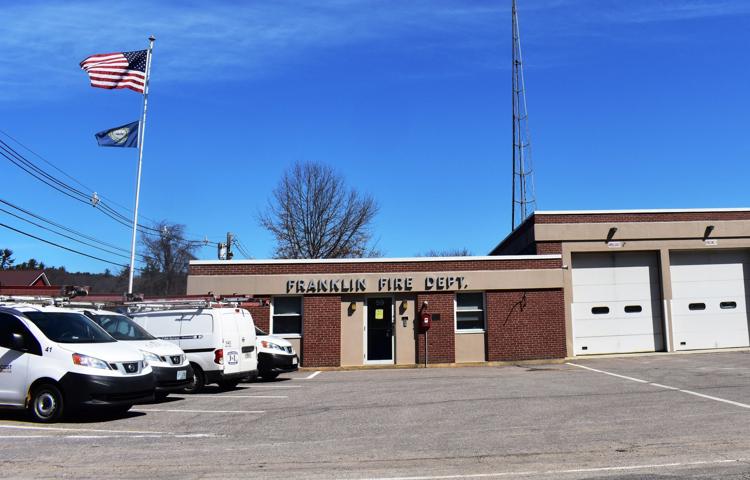 On Monday, he donated 15,000 pairs of gloves to Troop F and the New Hampshire State Police, while three days earlier, he delivered 10,000 pairs to the Franklin Fire Department. In total, he has given away 40,000 pairs.
"I had them in a good place in my warehouse and I happened to notice them and said what a desperate need there is for those gloves," Chapman said.
Portsmouth plea for supplies
Firefighters in the city of Portsmouth are preparing for a surge of COVID-19 patients by holding a personal protective equipment donation drive for first responders and health care personnel.
Portsmouth Fire Chief Todd Germain said on Thursday that they are seeing between three and six patients a day who have been screened by 911 as potential carriers of COVID-19.
Germain said all patients, regardless of their chief complaint, are masked before they are transported to Portsmouth Regional Hospital for treatment.
"If we have a surge, supplies are going to dwindle quickly," Germain said.
The donation drive started on Thursday and is scheduled for Friday and Saturday from 1 to 4 p.m. at the Portsmouth Indoor Pool at 48 Andrew Jarvis Drive.
Firefighters will be collecting sterile and non-sterile gloves, hand sanitizer, bleach bottles or sprays, bleach wipes, rubbing alcohol, eye protection and goggles, clear face shields, masks of all sizes, unused PAPR respirators, disposable gowns, show covers and biohazard bags.
Fire officials ask that people do not bring used PPE products, clothing, food or water.
More bus lines to suspend service Saturday
Boston Express — the popular commuter bus service between southern New Hampshire and Boston — announced Thursday morning announced that it will suspend service effective Saturday.
The announcement came after its sister companies — Concord Coach and Dartmouth Coach — announced on Wednesday that they were suspending service, also effective Saturday.
The Concord and Dartmouth lines provide a link between rural New Hampshire and southern New Hampshire.
"We have made this decision with the health and safety of our employees, our passengers, and our communities in mind," the company said in a statement.
The three bus lines suspend service starting Saturday.
C&J Bus, which services the Seacoast, suspended service March 22.
Schools distributing weekend meals
Manchester school families will be able to pick up meal packages at five locations across the city starting on Saturday, the Manchester School District announced.
The school district credited Southern New Hampshire University for contributing the food and preparing the meal packages. They will be available at five sites starting at 9:30 a.m.: JFK Arena, Parkside Middle School, Smyth Road School, Memorial High School and Crystal Lake Park.
The packages will contain perishable items.
Online resources available to NH veterans
As the health care system navigates the coronavirus threat, the VA Medical Center in Manchester is urging veterans to use the VA's online tools for telehealth appointments, routine and non-urgent questions, refilling prescriptions and signing up for automated text messages.
Veterans can receive care at home, either over the phone or via VA Video Connect on their computers, smartphones or tablets. To set up telephone or video appointments, veterans can send their providers secure messages by going to: myhealth.va.gov. For more information about VA Video Connect, visit: mobile.va.gov/app/va-video-connect.
To register to access VA's online patient portal, which allows veterans to send secure messages to the VA health care team, go to: www.myhealth.va.gov.
Veterans can request prescription refills, and order medication to be shipped to their homes using My HealtheVet or the app available at mobile.va.gov/app/rx-refill.
And they can enroll to receive automated text messages with information about COVID-19, such as how to monitor for symptoms, at: mobile.va.gov/annie.
More information about online technologies available during this public health emergency is available at connectedcare.va.gov.