The coronavirus pandemic had gotten him thinking, the man told Carol Bowden.
Bowden chairs the board at Derry Friendship Center, a drop-in center for people with substance use disorders that's been in town since 1979. She knew this man had been sober for more than 20 years. What was he thinking about, she asked.
"About a drink," he replied, "but it's passing."
In these unparalleled times, thousands of Granite Staters have lost their jobs and thousands more are working from home while guiding their school-age youngsters' remote learning. Some, particularly the elderly, are isolated in their homes, cut off from friends and meaningful activities.
Amid all the uncertainty and stress, many people will quietly admit they're drinking more — and more often.
Liquor sales in New Hampshire and nationwide have been spiking since the pandemic prompted state leaders to issue stay-at-home orders and close restaurants to try to prevent contagion. The crisis has spawned plenty of jokes and memes about drinking too much, as well as virtual happy hours and recipes for "quarantinis."
The combination of alcohol, stress and isolation has social service providers worried.
Keith Howard, executive director of Hope for New Hampshire Recovery, said for the "vast majority of folks," having a drink to relax or reduce stress during this time is not a problem. But he said, "I think there are people who have been right along the edge, who have been heavy drinkers, who are now drinking alcoholically."
The Office of Child Advocate recently warned parents that home confinement conditions could increase the risk for sleep-related infant deaths. Two babies have died in such a manner in New Hampshire since February. People may be sleeping more and drinking more, the OCA said, and those factors could be increasing the risk of unsafe sleep practices.
Amanda Grady Sexton, from the New Hampshire Coalition Against Domestic and Sexual Violence, said the pandemic is creating more opportunities for abusers to isolate and gain access to their victims. Some women have had to move back in with their abusers for economic reasons, she said.
"Poverty and alcoholism and depression do not cause domestic violence, but all of those factors almost always make existing abuse worse," she said. "The risk of violence may certainly increase when abusers consume alcohol and other drugs, and victims' injuries can be more severe."
Liquor sales way up
E.J. Powers, spokesman for the New Hampshire Liquor Commission, said liquor sales from March 1 to April 28 were up 14.7%, compared to the same period last year. With restaurants closed for in-person dining, more people are drinking at home, and some customers stocked up when the restrictions were first announced, he said.
Alcoholic beverage sales are a key revenue source for New Hampshire, and liquor and tobacco revenues have been rare bright spots in a bleak revenue picture since the pandemic began. In sharp contrast, meals and rooms taxes from March 30 to April 27 were down $10.5 million, compared with the same period last year — a drop of nearly 40%.
The liquor commission recognizes "the negative consequences of alcohol misuse and abuse — especially during these unsettling times," Powers said. "That's why we are hyper-focused on our duty to encourage the responsible sale and consumption of products and prevention of underage use, through education, industry partnerships, licensing and enforcement."
Kate Frey, vice president of advocacy for the prevention organization New Futures, said there's evidence that in past cases of economic and psychological stress, drinking has increased. It happened in the U.S. during the last recession and after 9/11, and it happened globally during the SARS epidemic, she said.
During this crisis, "a lot of people are using alcohol as a coping mechanism more than they have before," Frey said. "We can't go out to bars, but we'll have virtual happy hours. It seems like we're finding alternatives to use more alcohol to some degree and to justify that."
She worries about the "normalization" of excessive drinking, especially on social media, "that this is something we should all be doing to get through this time, and in actuality it should be the opposite of that."
"We should be very mindful of our health," she said
"Self care is a very personal thing, and I think that some may think that having that second glass of wine to cope is self-care, but in actuality that may be the opposite," she said. "It's a good time to step back and really think: Is this the best thing for myself and for those around me that I should be doing right now?"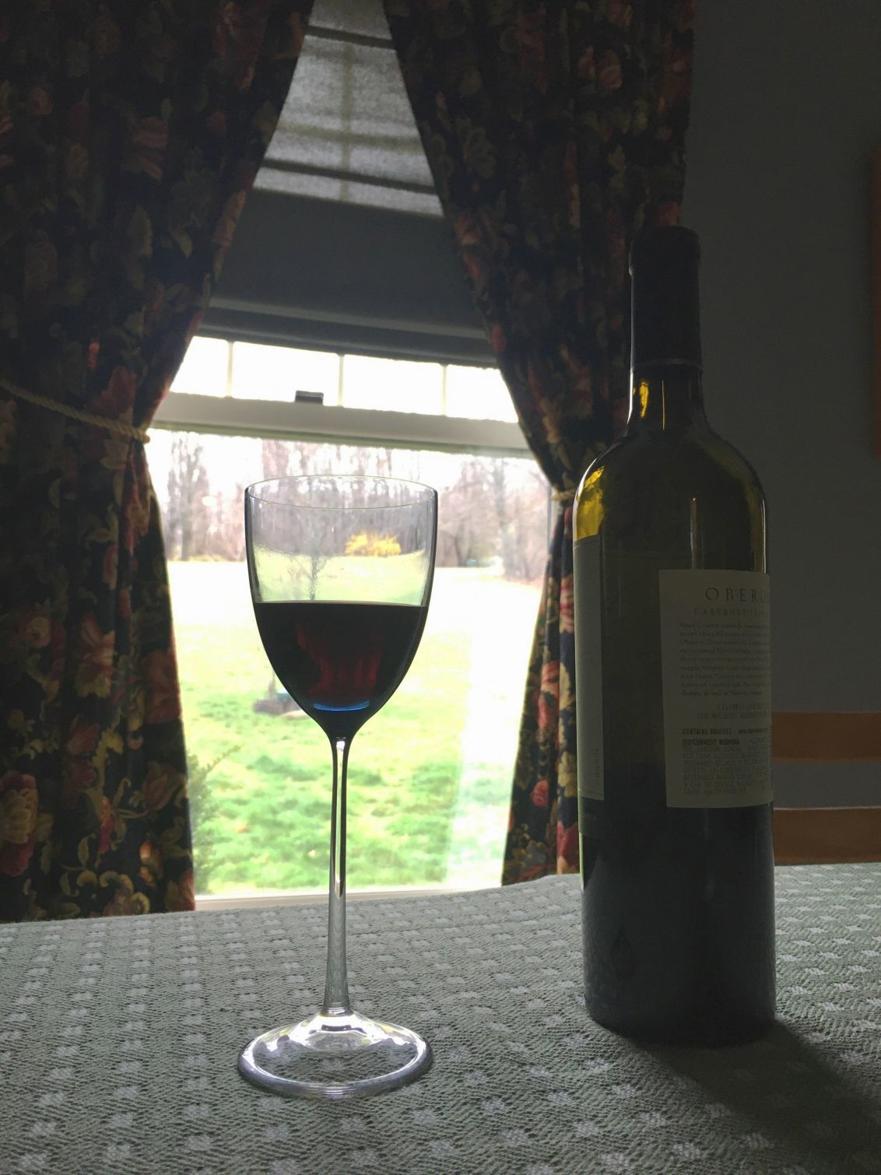 How to prevent problems
The World Health Organization recently warned that alcohol consumption can make a person more vulnerable to COVID-19 by compromising the immune system. While people may be drinking more to reduce stress, excessive drinking can increase the risks of suicide, intimate partner violence and child abuse, the WHO said.
Among the organization's recommendations: If you're working from home, don't drink. Don't make alcohol a priority on your shopping list. And avoid stockpiling alcohol at home, which can increase drinking among those in your household.
Hope for New Hampshire Recovery's Howard, who will celebrate 13 years of recovery at the end of May, said those who seem to be doing well in this crisis have found meaningful ways to be of service to others. But for some, "there's no difference between today and tomorrow," he said. "At the end of the day there's nothing to look back on with pride, nothing to anticipate for the next day."
For an alcoholic, Howard said, "the most natural thing in the world to do is to drink." And the "free" stimulus checks coming in the mail may be problematic for some, he said. "So I can get myself some food, get myself some cigarettes and coffee, and then settle down with a bottle."
According to Nielsen, a global measurement and data analytics company, total "off-premises" (retail, not restaurants and bars) alcohol sales have increased nearly 25% nationally since the beginning of March. That was led by a 33% jump in sales of spirits, followed by increases of about 30% in wine sales and 19% for beer, malt beverages and hard cider.
An increase in the actual number of buyers is driving that growth, according to Nielsen. Dollar spending per buyer also was up 13% for the week ending April 11 compared to the same time last year.
And E-commerce sales have skyrocketed. For the seven weeks ending April 18, Nielsen tracked a 234% increase in online alcohol sales, compared to the previous year.
Tech-assisted recovery
Ordinarily, between 300 and 400 people come through the doors at the Derry Friendship Center, which has 18 12-step meetings a week. Now it's all done through virtual meetings.
Board chairman Bowden said she's grateful for the technology that allows people to connect through online meetings, but it's not the same, she said.
At a typical meeting, she said, "there's a lot of hugs and a lot of handshakes and a lot of backslapping and a lot of camaraderie. A lot of times people will show up before the meeting and have a cup of coffee and just have an informal discussion before the meeting starts."
About 750 registered Alcoholics Anonymous meetings are being held in New Hampshire during this crisis, with about 10,000 people participating, according to Bob, the state public information chairman for AA. In keeping with the organization's tradition of anonymity, AA participants use only their first names in interviews.
Bob, who lives in Portsmouth, urged anyone who thinks their drinking is becoming problematic to visit nhaa.net online or call the AA hotline, just to talk, at 1-800-593-3330.
"There is hope," he said. "And we're here."
Drinking in isolation
Pete from New Boston is the New Hampshire delegate to AA's General Service Conference, held each April in New York City. For the first time since it began in 1955, that national gathering had to be canceled and instead will happen online.
In this crisis, he said, he's most concerned for newcomers to sobriety and people who are ready to make a change, with no in-person meetings going on. "We need to be there for those people," he said.
Lisa, who has worked in the restaurant industry for 30 years, has been furloughed since March 16. She has been sober for a year and five months.
"For me, it's been very important to keep a schedule and not just to randomly take days as they come," she said. "I try to treat every single day like it's a work day."
There have been days when she's thought about drinking, Lisa said, so she keeps herself busy. She's painting the interior of her Derry house and working on other projects she never had time for before. She talks with her sponsor and reads from AA's "Big Book."
"I'm grateful that I have the amount of sobriety that I do under my belt," she said. "I'm worried for those people that are isolated and don't use the tools, don't reach out for help."
So how do you know when your drinking has crossed a line and become a problem?
"What it really boils down to is how people feel about themselves when they're using, and the day after," Lisa said. "But I think the short answer is: Do I want to have a drink, or do I need to have a drink?"
Pete offered this test: "If you think you have a problem with drinking but you're not sure, try stopping.