DUNBARTON - In the month since their children died, Cherri Thorne Pellenz and Lori Desmarais have leaned on each other as they mourn their children, Alex Thorne, 22, and Zoe Desmarais, 21.
They have been struggling to understand why Alex shot Zoe, his girlfriend since middle school, on the night of Sept. 25, before turning the gun on himself.
Zoe and Alex loved each other, their mothers said, and there was never a hint of violent or controlling behavior. They were planning to move in together this month. Thorne Pellenz overheard Alex talking to one of his friends about buying an engagement ring. They were looking forward to a future together.
"Things were pretty normal, until they weren't," Thorne Pellenz said.
The families have known each other for almost 20 years. Alex was in Cub Scouts with Zoe's older brother, so Alex was over at the Demarais house from the time he was in first grade. Zoe, a year younger, would play with her brother and Alex.
"Zoe and Alex basically grew up together," Desmarais said.
Zoe loved softball, Desmarais said, though a lazy eye and lack of peripheral vision presented a challenge. Zoe didn't let that stop her.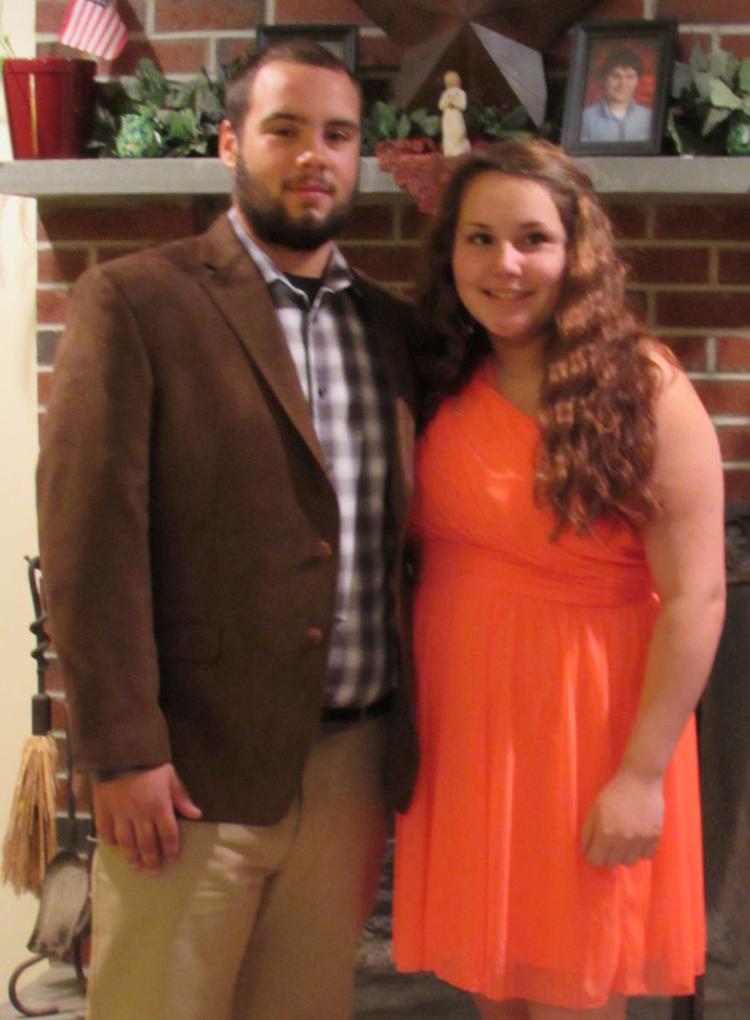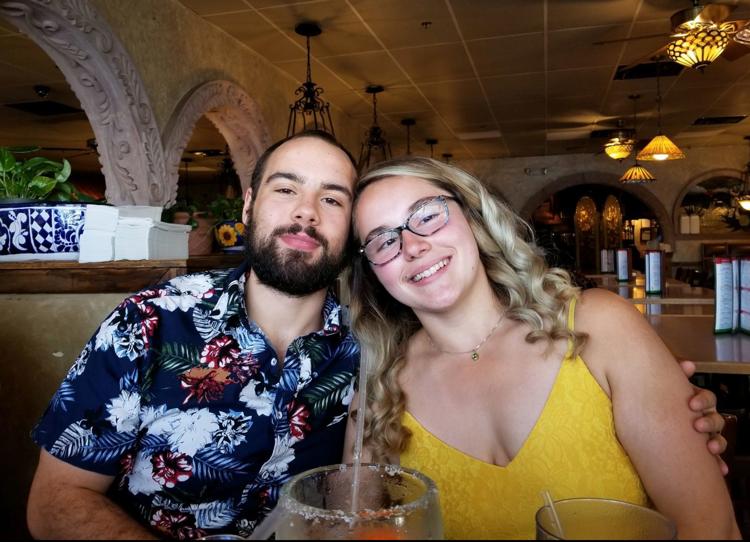 "Anything she wanted to do, she was going to do," Desmarais said, though she joked Zoe caught a few balls with her face.
Sometimes Zoe's persistence veered into stubbornness, Desmarais said.
"I'd try to discipline her, and she'd have all these arguments for why she shouldn't be disciplined." But Desmarais never worried about her. "Zoe always made good choices."
Where Zoe was driven and focused, Thorne Pellenz said, Alex was playful, a free spirit, a class clown. He was articulate and sensitive, even as a toddler. And he always loved books.
Teachers loved Alex, she said, though he landed in the principal's office for goofing off in class. He was always pushing his friends to be better, but seemed to have trouble following his own advice.
Zoe helped keep him on track. In return, Alex made Zoe laugh.
After high school, Zoe and Alex lived together at Thorne Pellenz's house, in an upstairs space that was almost like a separate apartment.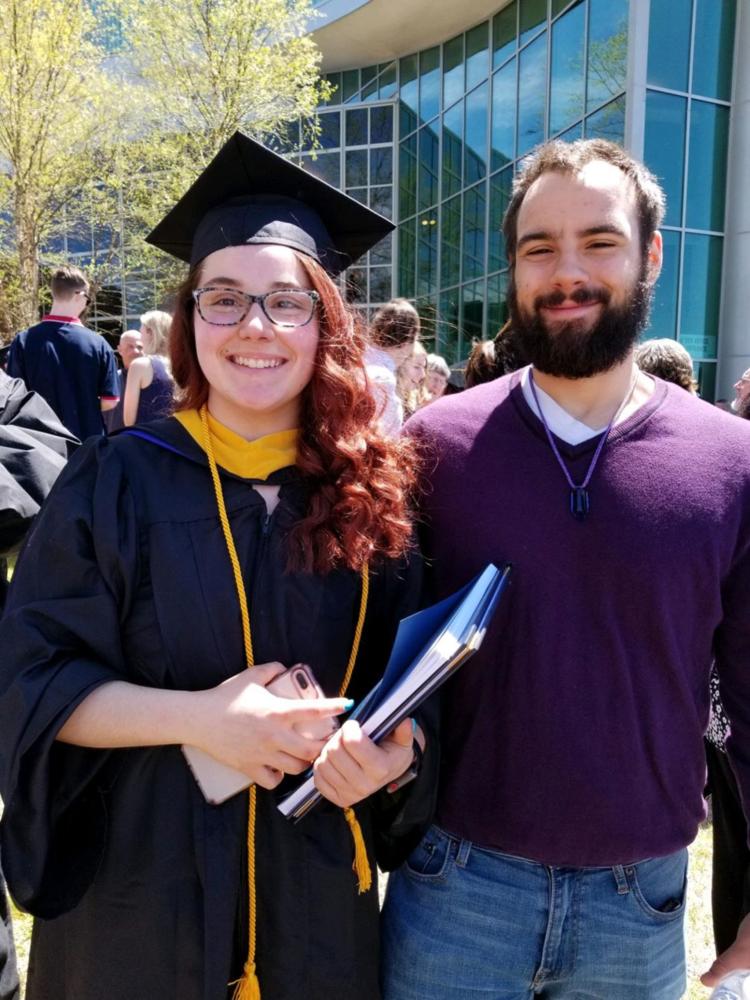 Alex worked odd jobs while Zoe studied at Southern New Hampshire University. She earned a bachelor's degree in accounting in just three years, graduating cum laude in May and landing her first full-time job as an accountant.
Desmarais wished Alex had gone to college, too. She thought Alex would have made a good teacher — he was so smart, and so caring, she said.
Zoe liked her accounting job, but fitness was becoming her real passion. She starting working out in late 2017, lifting weights with a personal trainer. She lost a lot of weight and documented her workouts on Instagram. Alex started coming to the gym, too, working out and losing weight. He started taking courses on running an online resale business, but thought about becoming a life coach.
Everything was on track. Alex and Zoe were happy together. They didn't really argue — the major conflict in the relationship was Alex's propensity to order pizza on the sly, "cheating" on his diet. They had started packing, getting ready to move out on their own.
But toward the end of the summer, Thorne Pellenz noticed something was wrong with Alex.
"He would cry too easily," Thorne Pellenz said. "And the next thing he's on top of the world."
Alex's moods were eerily familiar to Thorne Pellenz. Those sudden shifts reminded her of her father, who had bipolar disorder and died by suicide at age 33. "It's in our genes," she said.
According to the National Alliance on Mental Illness, the average age-of-onset for bipolar disorder is 25. Alex was 22.
She started overhearing intense conversations between Alex and Zoe, but couldn't make out what they were saying. Thorne Pellenz would see Zoe walk out of the house in frustration and stand in the backyard, taking deep breaths to calm herself down. Once, Thorne Pellenz followed Zoe out.
"Zoe," she said, "We might want to take a look at bipolar."
"He's not bipolar," Zoe said curtly.
By September, Alex started saying he'd spoken with God and knew the answer to everything.
One sunny afternoon, Thorne Pellenz was sitting on the back deck with Alex when he started talking about demons and an evil force.
"They need me on the other side to fight the evil," he told her.
"Alex, we need you on this side to protect us," Thorne Pellenz said.
"Don't worry Mom. I'm not going to kill myself," he said. "Someone else would have to take me out."
Thorne Pellenz found the demon talk troubling, but was relieved to hear him say he would not kill himself.
Signs of mental illness
Ken Norton, executive director of the New Hampshire chapter of the National Alliance on Mental Illness, said talk about things like demons, being followed, the government watching — coupled with sudden changes in behavior, like not sleeping, sleeping too much, agitation and irritability — could point to a mental illness, or drug use. Norton advised people with those concerns to see a primary care doctor or go to a walk-in behavioral health clinic.
Alex did not have health insurance or a regular doctor, and Thorne Pellenz did not know about the walk-in clinics.
Zoe was doing her best to take care of Alex, Thorne Pellenz said, keeping to their regular routine of eating healthfully and working out. But she couldn't convince him he was being irrational.
Once, Thorne Pellenz overheard Alex pushing Zoe to watch a particular episode of a TV show. He insisted it had all the answers; Zoe was trying to tell him it didn't.
Thorne Pellenz crept to the top of the stairs, and Zoe met her outside the bedroom door.
"Zoe, this is bipolar," she said. She tried to tell Zoe not to argue with him over every delusion.
Zoe told Thorne Pellenz she didn't know what she was talking about. Thorne Pellenz told Zoe about her father's bipolar disorder and his death by suicide.
"I know," Zoe said. "That's what I'm trying to keep him from doing."
Thorne Pellenz let it go. She didn't want Zoe to think of her as the nosy mother-in-law.
"Part of me kicks myself for not jumping in when I started seeing things —mama bear," she said.
But she took the precaution of locking up her husband's guns.
From her house about 10 minutes away, Desmarais said she had no idea what Alex was going through. She saw Zoe once a week or so and kept up with her on social media. She seemed good. Everything seemed normal.
A call for help
One morning in the middle of September, Thorne Pellenz woke before dawn. She heard Alex pacing around the house, and he walked into her room. Thorne Pellenz could just make out her son's outline in the dark.
"Mom, I think I might be schizophrenic," Alex said.
"I think we should also take a look at bipolar," she said.
He asked if people with bipolar disorder had delusions. Thorne Pellenz told him her father had delusions with his bipolar disorder.
Over the next few days, Thorne Pellenz thought Alex had turned a corner. He stopped talking about demons and the end of the world. She was relieved, thinking he was through this episode, and they would have time to get a grip on things before the next one.
They made plans to sign Alex up for Medicaid. With insurance, he could see a doctor and start getting treatment.
Thorne Pellenz didn't know Alex bought a handgun that week.
On Sept. 22, a Sunday, Zoe stopped by the Desmarais house to borrow a laptop charger. Zoe stayed to talk for 20 or 30 minutes and hugged and kissed her mother goodbye.
That was the last time Desmarais saw her daughter.
Everything seemed normal on Wednesday, Sept. 25. In the early evening, Thorne Pellenz watched Zoe and Alex go through their routine of getting ready to go to the gym at the Steeplegate Mall in Concord.
It was such an ordinary evening, Thorne Pellenz didn't give Alex a hug before he left. She isn't sure she said goodbye.
Around 8 p.m. that evening, police rushed to the Steeplegate Mall. When officers arrived, they found Alex dead in the parking lot. Zoe was taken to Concord Hospital, but died there. The medical examiner's office determined both died of gunshot wounds to the head; the Attorney General's office said Alex shot Zoe, then himself.
Deputy Attorney General Jane Young said the investigation into the deaths is still ongoing.
In the weeks after Alex and Zoe died, Desmarais and Thorne Pellenz have conducted a sort of investigation of their own — talking to Alex and Zoe's friends, reading their text messages.
A lot of people, Thorne Pellenz said, had noticed something off with Alex. But no one talked about it.
"If we had all been communicating with each other, I think we might have had a chance of catching onto this sooner and intervening sooner," she said.
Thorne Pellenz and Desmarais wonder if Alex might have still been experiencing delusions when he died, when he had seemed like his old self.
Norton said it is not uncommon for people experiencing delusions to notice that other people are not experiencing the same reality they are, and to stop talking about those thoughts.
The women also wonder if Zoe was trying to hide the extent of Alex's struggle.
Desmarais figures Zoe didn't want to worry anyone. She might have thought she could handle everything on her own — she had never met a challenge she couldn't overcome.
Desmarais trusted her daughter to make good choices. She didn't feel like she had to worry, hover over her, talk to her every day. But she didn't realize what Zoe was trying to deal with.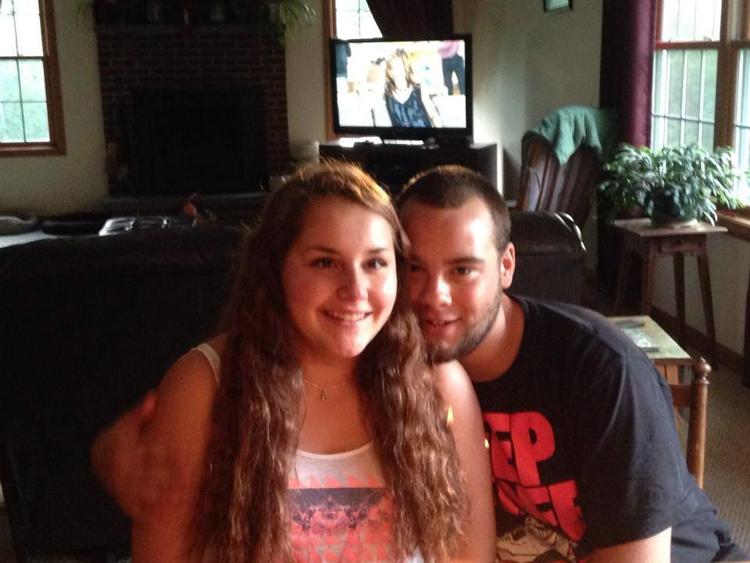 Mutual support
After Zoe and Alex died, Thorne Pellenz and Desmarais said their community embraced them. They grew close, and helped support each other through the funerals.
Desmarais took Thorne Pellenz to her women's group at church, where the women made them matching beaded jewelry imbued with their prayers. They see each other nearly every day and lean on each other in difficult moments.
Thorne Pellenz is glad for the community, but wishes people had come together before Alex and Zoe died, to share the private concerns they had about Alex.
She and Desmarais hope telling Alex and Zoe's story will show why it's important to talk openly about mental health.
"People don't want to talk about it, but we need to talk about it," Desmarais said. "I'm never going to bring my daughter back, but maybe there's something I can do to prevent someone else from going through this."