New Hampshire wants no part of an $18 billion deal with three giant drug distributors to settle thousands of lawsuits stemming from the opioid epidemic.
"We think they should pay more," James Boffetti, associate attorney general, said on Friday.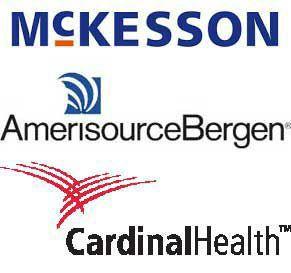 The New York Times reported that 31 states and the District of Columbia have tentatively agreed to the settlement with McKesson, AmerisourceBergen and Cardinal Health, which would pay out the money over the next 18 years. The remaining states are holding out for more.
The proposed deal "is not structured properly and it's not enough money, and it's spread out over too long a time to provide any real benefit to the communities that have been affected," Boffetti said.
In a January earnings call, he said, the board chairman of AmerisourceBergen reassured investors that the settlement amount, spread out over 18 years and three companies, would not have a negative impact on the company. That doesn't sit well with officials in New Hampshire, which has been hard hit by the opioid epidemic, he said.
"I may live in a simplistic world, but when you do wrong things, you do bad things, you pay a penalty," Boffetti said. "There should be a price to pay for wrongdoing."
The harm caused by the drug distributors "justifies us holding out for a demand for more money that they can clearly pay," he said.
Boffetti said the $18 billion deal is on top of a $4 billion settlement offer from Johnson & Johnson. He acknowledged the temptation to take the money and run. But he said, "At the end of the day, you look at it and say if we had held out a little longer, we could have gotten a lot more that would go toward addressing this crisis."
"It has to be a fair and right and just resolution, and it's not there yet for us," Boffetti said. "So we have stayed firm, saying that we think that they should pay more."
Another problem with the proposed deal, Boffetti said, is that it falls to the states to convince cities and towns that have sued the drug companies that made and distributed opioids that they should sign on as well. The states that do so would get bonus payments under the proposal.
Boffetti said that burden should be on the defendants, not the states.
"Huge amounts of opioids were going into some smaller communities in New Hampshire that are disproportionate to the population," Boffetti said.
Any responsible company, he said, would have realized that looked suspicious, investigated and reported it to the Drug Enforcement Administration. "And yet they did none of that. They just continued shipping these drugs, and not just in New Hampshire but all over the country, because they were making massive profits.
"So this conduct went on even though they were being cited by federal authorities and they were being fined and they were being questioned. They kept pumping these drugs into our communities and bear significant responsibility for the crisis of a vast oversupply of opioids that have come into our communities."
"They should be accountable for what they did and they should pay a penalty for what they did and we should make sure they are never allowed to do this again," he said. "They should help to pay for what they broke."
The states that are holding out have leverage against the pharmaceutical companies, Boffetti said. The companies want to settle all outstanding lawsuits at once. Otherwise, he said, they could still face thousands of trials across the country.
The first trial in New Hampshire is scheduled for January, against Johnson & Johnson. In a separate lawsuit filed against several drug distributors, the court recently rejected the defendants' motion to dismiss the case.
This is "about doing the right thing for those people who have suffered through the opioid crisis," Boffetti said.