Over the next decade, New Hampshire stands to receive millions of dollars in settlement funds from the companies that made, marketed and distributed the opioid painkillers implicated in the deadly drug epidemic.
This time around, state leaders are determined to avoid mistakes made in the past.
They want to make sure that any money from lawsuit settlements or judgments goes to help those who have been ravaged by addiction — instead of helping to balance the state's budget, as tobacco settlement funds have been used to do for decades.
"The people who saw how the tobacco settlement played out had that in their minds as they began to think about this settlement and what would be done with the money," said Associate Attorney General James T. Boffetti.
Last year, lawmakers passed a measure creating an Opioid Abatement Trust Fund "that shall be kept distinct and separate from all other funds."
The new law also created a new opioid abatement advisory commission, which will approve grants, loans and matching funds for treatment and recovery programs that will be awarded from the trust fund.
Sen. Cindy Rosenwald, D-Nashua, chair of the new commission, said, "I think everybody who's on the commission is very serious about trying to use this money to solve the problem, not to solve a budget hole."
"I think the fact that we have this process shows that we've learned from that mistake and we are serious about using these settlement funds to help mitigate the problem," she said.
In 1998, New Hampshire joined 45 other states in signing on to a "master settlement agreement" with major tobacco companies. Since then, the state has received hundreds of millions of dollars each year from that settlement — $47.8 million in the fiscal year that ended on June 30.
That money goes into the state's education and general funds.
Boffetti, who is director of the Division of Legal Counsel at the Attorney General's Office, has been shepherding the state's lawsuits against opioid companies since 2015.
"We began to see that there was a problem, and we were one of the first states in the country that started to investigate the role of opioid companies in creating this epidemic," he said.
"This is about holding those companies accountable for what they did or didn't do."
About 400 people still die in New Hampshire every year from drug overdoses, most related to illicit opioids.
"We've been dealing with the opioid epidemic for years now," Boffetti said. "There's a sense of urgency to get money to help keep the next people from dying."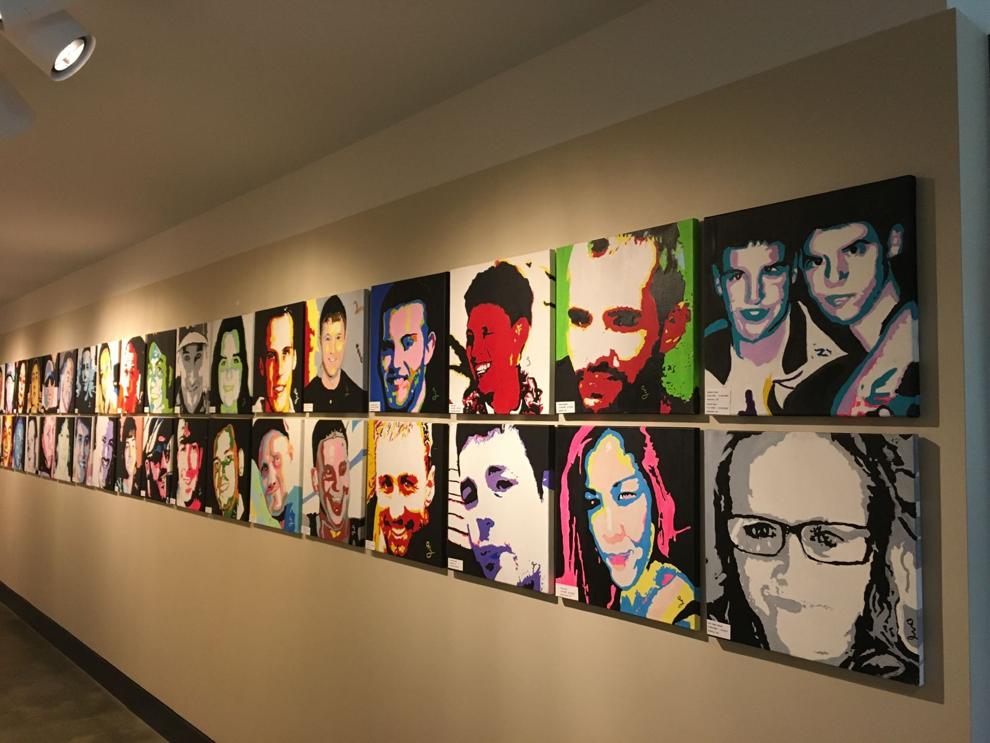 At the onset of the crisis, many individuals who ended up addicted started out with legal prescriptions, he said.
"These are people who were injured at work or had a car accident," he said. "And they were prescribed opioids by their doctor and took the opioids exactly as prescribed, and then they became addicted to it."
When those prescriptions ran out, he said, "Some of those people migrated to street drugs."
"But the origins of it was in part an oversupply of prescription opioids into New Hampshire that were prescribed and taken as prescribed," Boffetti said. "That's what these cases were all about."
The litigation
Approximately 3,500 cities, towns and counties across the country have sued opioid manufacturers and distributors in recent years. Those cases are all consolidated in what's called multi-district litigation in federal court in Cleveland, Ohio.
All 10 New Hampshire counties and 13 cities and towns are part of that litigation.
Under the new state law, 15% of the funds in the Opioid Abatement Trust Fund will go to those 23 jurisdictions, which filed lawsuits on or before Sept. 1, 2019. The municipalities include Belmont, Berlin, Claremont, Concord, Derry, Dover, Franklin, Keene, Laconia, Londonderry, Manchester, Nashua and Rochester.
The remaining settlement money will be awarded through grants, loans and matching funds for projects such as outpatient and residential treatment services, recovery housing, transportation, employment or education services for those in treatment or recover and detoxification programs.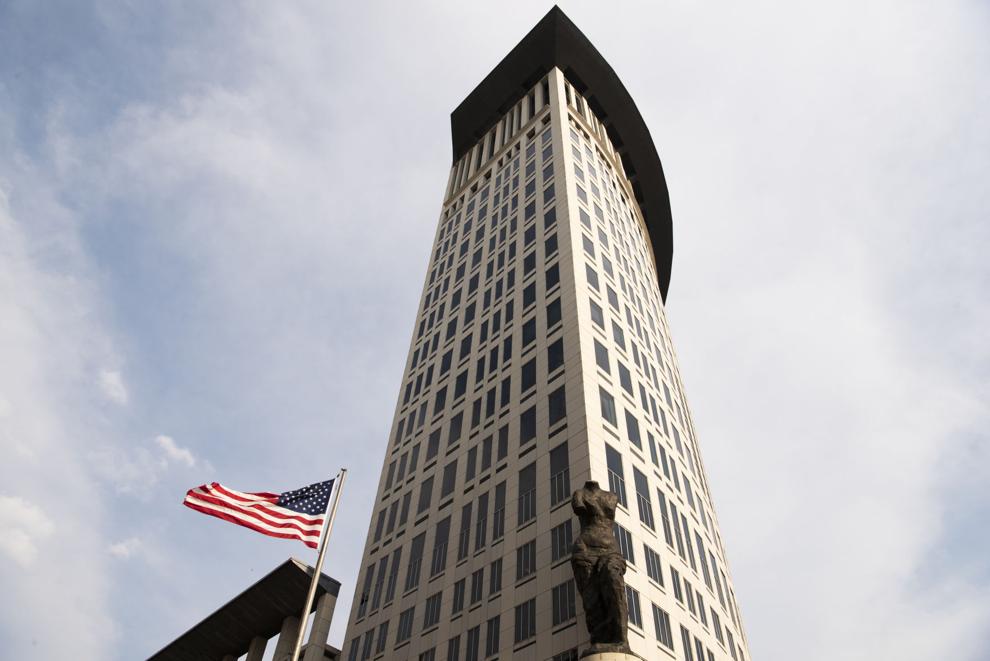 The funds also can reimburse the state and communities for the cost of administering naloxone, the overdose reversal drug.
George Maglaras, who chairs the Strafford County Commission, said his county was one of the first to file lawsuits against the drug companies.
Once he learned about the "predatory" actions of the opioid manufacturers, Maglaras said, "I was hell-bound on trying to get some relief, considering this plague that we have on society is just not going to go away."
Funding from the opioid settlements should go directly to services, Maglaras said.
"It would be irresponsible for the counties to just take this money and apply it to the general fund and not spend any money on the problem," he said. "That's just repeating what the state did with tobacco."
Magalras would like some of the money spent on expanding medication-assisted treatment programs in county jails, like the successful one in his county. It costs about $600,000 a year to provide treatment to inmates at Strafford County Jail, he said.
"That cost is being borne right now 100% by the property tax, and the problem is not going away," he said.
Maglaras said he also hopes the trust fund dollars can be used to expand access to treatment programs.
When the state's "hub and spoke" program for treatment and recovery, The Doorway, opened in early 2019, he said, "There weren't a lot of spokes."
"So they come through the Doorway, but you've got to have services for these people to be able to be referred to," he said.
A case in NH
The state already has received some opioid settlement money, including $2.7 million from a settlement with McKinsey & Company.
The company in February agreed to a $573 million settlement with 48 states, the District of Columbia and five U.S. territories for its role in helping drugmakers promote opioids, according to Associate AG Boffetti. New Hampshire will receive $3.3 million from that settlement over five years.
New Hampshire also has signed onto a $21 billion settlement agreement with three companies that distributed opioids: McKesson Corp., Cardinal Health and Amerisource Bergen. Boffetti said he's currently asking the counties and local communities if they also want to join that agreement, which would resolve all claims against the three companies.
The companies that distributed opioids to local pharmacies, hospitals, clinics and providers had a legal obligation to report any suspicious orders of huge quantities of opioids, Boffetti said.
"And they failed to do that," he said. "So what we saw were huge quantities, in some cases, of opioids being distributed by these companies into New Hampshire communities. Well beyond what the realistic need for opioids should have been for that community."
In addition to the lawsuits currently consolidated in the federal case in Cleveland, New Hampshire's Department of Justice brought its own lawsuits in Merrimack County Superior Court in Concord.
One of those cases, filed against Johnson & Johnson, is set for trial in February, after New Hampshire chose not to sign on to a $5 billion national settlement with J&J.
It's still possible that that case could be settled, Boffetti said, "but we are proceeding with all the things you do to get ready for a trial to start in a a couple of months."
Watching the money
Another case, brought by the state against Purdue Pharma, was put on hold when that company filed for bankruptcy protection. New Hampshire opposed a proposed bankruptcy plan in that case, but the bankruptcy judge has confirmed the plan.
Ten states have appealed the judge's decision, and Boffetti predicts the matter will land in the U.S. Supreme Court.
Any funds from a settlement in that case would go into New Hampshire's new trust fund.
Kate Frey, vice president of advocacy for New Futures, called the creation of the opioid abatement trust fund "forward-thinking."
"We are not going to repeat the mistakes from the past," she said.
"I'm excited, and I hope we can follow this model for other addictive products from which the state makes money," Frey said, adding it could serve as a model for other revenue sources in the future — if the state ever legalizes and taxes recreational use of cannabis, for instance.
Mike Rollo, government relations director for New Hampshire and Vermont at the American Cancer Society's Cancer Action Network, said he, too, hopes the opioid settlement fund fares better than the tobacco settlement monies.
The Legislature actually increased the budget for smoking cessation and prevention programs for the current budget year to $589,000, Rollo said. But that's a tiny fraction of the $47.8 million in tobacco settlement money the state received in the last fiscal year.
"I really hope that the Legislature is serious about dedicating these funds to the cause of combating opioid use," he said. "Because for decades we have watched the General Court take the master settlement agreement money that was supposed to go to offsetting health care costs borne out of tobacco-related illnesses."
New Hampshire has done a good job of tackling the drug crisis, Associate AG Boffetti said, "but there's so much more that needs to be done to help people who are struggling with opioid addiction."
The craving for the drug does not go away quickly or easily, he said. "You have to treat that for many years, maybe your entire life," he said.
As a result, he said, "We're going to be dealing with this for many, many years, the after-effects of this marketing campaign by these companies to convince us these drugs were safe, effective and non-addictive when that wasn't the case."