Surgical Center of New Hampshire on schedule to open early next year.
In what local officials are calling a major win for patient choice and cost-effective health care, the new year will bring convenient access to high-quality outpatient endoscopy and surgical services to Derry with the addition of an ambulatory surgery center (ASC) on Tsienneto Road.
Construction is well underway on the Surgical Center of New Hampshire at Derry, a joint venture between Granite State Gastroenterology, Surgical Care Affiliates and other surgical specialty groups. The state-of-the-art facility is expected to be operational in early 2020. Surgical Care Affiliates, a division of Optum, is overseeing the project, and has extensive experience in developing and optimizing facilities in an aligned economic model that enables better access to high-quality care at lower cost. Boulder Associates Architects is the architect for the project. Columbia Construction Company is the contractor.
"Granite State Gastroenterology is very excited to participate in the formation of an independent outpatient endoscopy and surgery center that will provide low-cost, high-quality care to residents of Southern New Hampshire," said Dr. Knut Jon Roalsvig, medical director of Granite State Gastroenterology and a member of the board of directors of the new center. Granite State Gastroenterology also includes Dr. Christopher N. Dainiak, Dr. Leon P. McLean and Dr. Steven D. Taylor.
McLean will be the new medical director of the 9,993-square-foot ASC. The center will have two operating rooms, one of which can also be used as a procedure room, and one dedicated procedure room. It will accommodate a wide variety of surgical procedures, including colonoscopies, endoscopies and other general gastrointestinal procedures. Other practices will utilize it for additional outpatient procedures.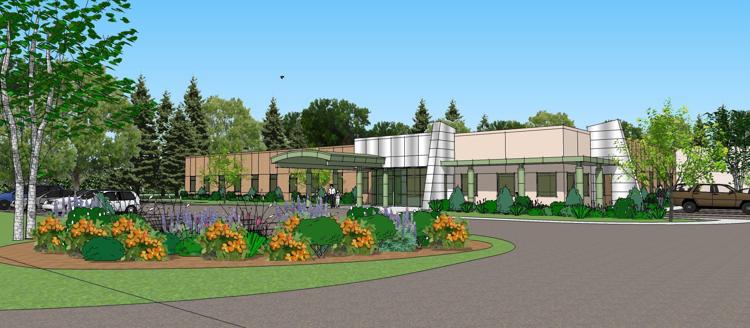 "We have a strong relationships with primary care groups in the region, so building a facility where high-quality procedures can be performed in a non-hospital setting made sense," said McLean. "We will be able to deliver outstanding surgical and GI care utilizing state-of-the-art equipment. This, combined with a highly skilled staff, will allow us to enhance and optimize the patient experience."
He said that not only do patients have fewer delays and more efficient processes at outpatient facilities, but providers are also able to deliver individualized service, which is something that Granite State Gastroenterology has always prided itself on. Ambulatory surgery centers also have a lower price point, so not only is the care safe, convenient and high quality, but it is also more cost-effective. In fact, many insurance plans offer incentives to patients who have procedures performed outside the hospital setting, essentially paying them to utilize the less costly, but same high-quality health care.
The doctors at Granite State Gastroenterology are also excited about the opportunity the new facility provides to further educate patients about the importance of colon cancer screening and other health maintenance tests. According to the CDC, "Of cancers affecting both men and women, colorectal cancer (cancer of the colon and rectum) is the second leading cancer killer in the United States." It doesn't have to be, however. "Unlike stool-based tests and other non-colonoscopy alternatives, screening colonoscopies allow us to find and remove precancerous polyps to avoid the progression to cancer, and even treat early stage colorectal cancer," said McLean. "We want to reinforce the importance of colon cancer screening, and the fact that patients have a right and a choice to receive their care wherever they wish to do so. The Surgical Center of New Hampshire at Derry will be a great option for outpatient care that provides the same high-quality health care at a lower cost. It's a win-win."